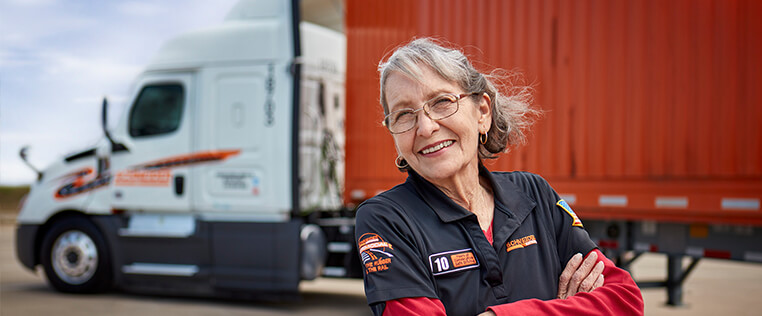 Mature Workers (AARP)
If you have had a full career and are ready for a new adventure, look no further than Schneider. Schneider has great opportunities for mature workers — giving you a second career that's both exciting and fulfilling.
Mature workers have a strong work ethic and depth of experience that's hard to find. At Schneider, we respect and appreciate those qualities. That's why we are proud to pledge our support for AARP Employer Pledge Program, an AARP program designed specifically for mature workers.

Find an opportunity that fits your needs. Hit the open road as a professional truck driver or take advantage of one of our office, warehouse or diesel technician careers. No matter which route you choose, we know you'll put your skills and life experiences to good use.