Starting July 2021, mileage for drivers will be calculated using practical miles. More on this change

Tanker Driver Instructor
Home daily | Houston, TX
Coach and mentor truck driver candidates during the in-truck phase of the Entry Level Driver Training Program as a Tanker Driver Instructor. Enjoy daily home time as you work out of the Houston facility.
Houston Tanker Driver Instructor job overview
Demonstrate and teach driving skills and techniques that align with Schneider Training Academy guidelines and training materials.
Train driver candidates until they reach expected levels of ability in all in-truck and at-truck activities found in the Entry Level Driver Training Program curriculum.
Clearly explain expectations and provide driver candidates with verbal and written performance feedback along with suggestions for improvement.
Provide Training Academy leaders with status updates on driver candidates who are not progressing to expected levels of ability within set timelines.
Use every available training resource (peer instructors, Driver Training leaders, Safety Training Managers, etc.) to help driver candidates improve their abilities as drivers.
Maintain a work area (truck, trailer, yard and office desk) that is clean, serviceable and reflects the professional standards of the Training Academy.
Successfully complete the annual instructor recertification process.
Haul freight as needed.
Maintain regular and consistent attendance and timeliness, including team meetings.
Demonstrate professional behavior that aligns with Schneider core values, high standards and dress code.
Other duties and responsibilities may be assigned, and the scope of the job may change as needed by business demands.
*Based on CDL driver experience, performance and location
Houston Tanker Driver Instructor qualifications
Valid Class A Commercial Driver's License (CDL) and DOT physical card.
Minimum 12 months of Class A driving experience.
Previous verifiable instructor/training experience preferred.
Meet minimum driving qualifications for Schneider's CDL drivers and follow and have a knowledge of policies.
Live within 50 miles of Houston, TX.
Tanker endorsement required at time of hire.
HazMat endorsement required after starting - Schneider's self-paced online certification training will help you secure it.
Strong knowledge of regulatory requirements with minimal logging or Hours of Service violations.
Ability to recognize, analyze and correct unsafe or aggressive driving habits.
Demonstrate a positive, professional attitude and the ability and willingness to accept change.
Strong leadership qualities.
Additional Tanker Driver Instructor job benefits
Annual profit-sharing bonuses available.
Medical, dental and vision insurance, plus flexible spending options and company-paid life insurance.
401(k) savings plan with company match plus a company-paid retirement plan.
Unlimited referral bonus potential.
Credit for Military Experience and Military Apprenticeship programs, plus more military benefits.
Leading equipment and technology specs designed for driver comfort.
Many more — see full driver benefit package.
Hear more about this role from our Driver Instructors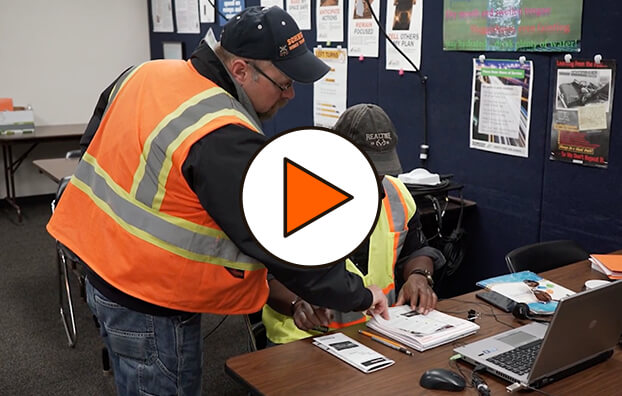 Schneider uses E-Verify to confirm the employment eligibility of all newly hired associates. To learn more about E-Verify, including your rights and responsibilities, please visit www.dhs.gov/E-Verify.