2018 Schneider Foundation highlights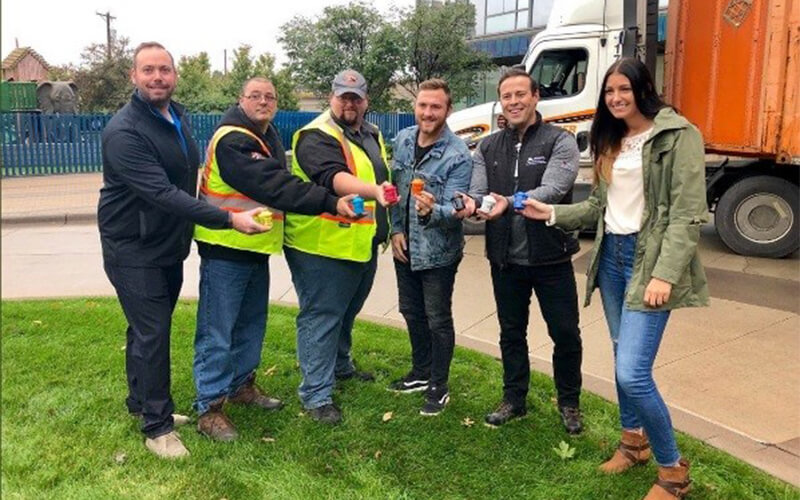 The Schneider Foundation has been giving generously to eligible non-profit organizations for decades, and 2018 was another banner year – with donations exceeding $1.5 million. Those donations come directly from revenues, a portion of which have been set aside to help improve the communities in which associates live, work and volunteer.
The Foundation focuses on four things when giving back: health and human services, education, children's causes and arts and culture. We facilitate positive change in those areas by using a variety of methods and programs, which include: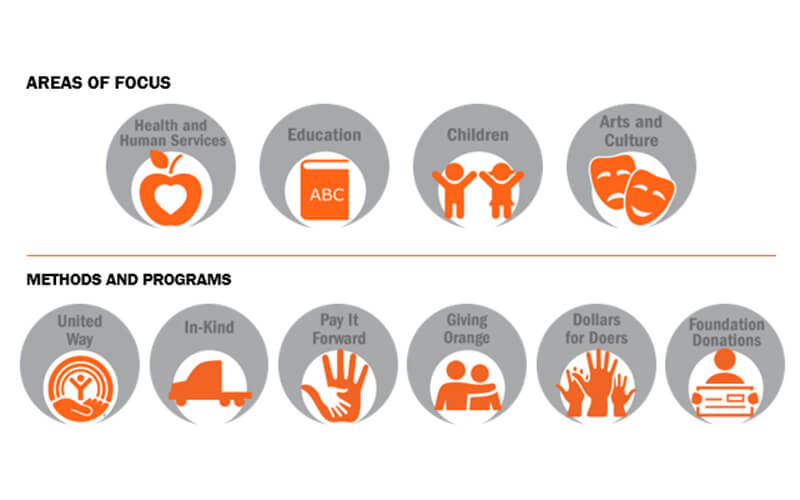 Below are 2018 Schneider Foundation donation highlights.
Leading Brown County United Way's overall campaign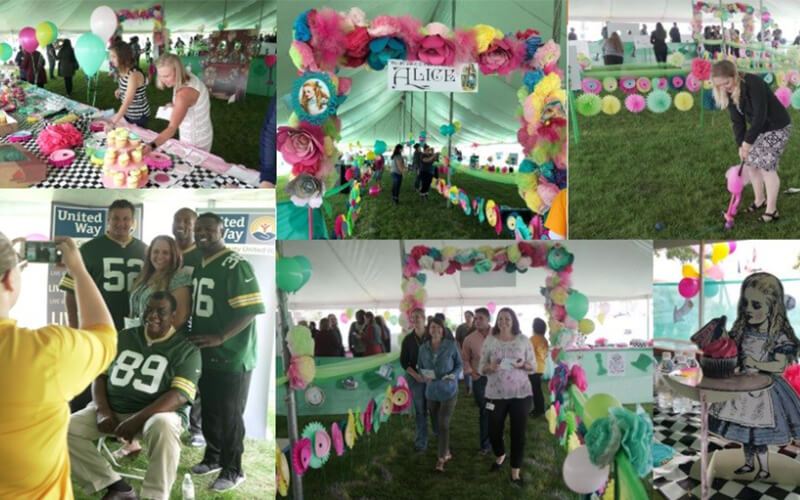 For decades, Schneider has been a strong supporter of the United Way – through individual associate contributions and Foundation contributions. In fact, Schneider consistently appears as one of its top five corporate donors.
In 2018, Schneider was asked to lead Brown County United Way's overall campaign, and Chris Lofgren and Steve Matheys stepped forward as co-chairs. Schneider's theme was "Who is Alice?" – which tied to the United Way's ALICE initiative to help people understand just how many people are "Asset Limited, Income Constrained, Employed."
Associates had fun with the Wonderland theme, which included a visit by some Packers Super Bowl alumni (our reward for being the biggest Brown County donor in 2017). In the end, we surpassed our goal and raised $244,000.
Transporting loads at no cost
Schneider drivers and trucks are the backbone of our enterprise and one of the most noticeable and notable aspects of our brand. That's why it really leaves an impression when a Schneider truck and professional driver show up to transport a load for charity at no cost.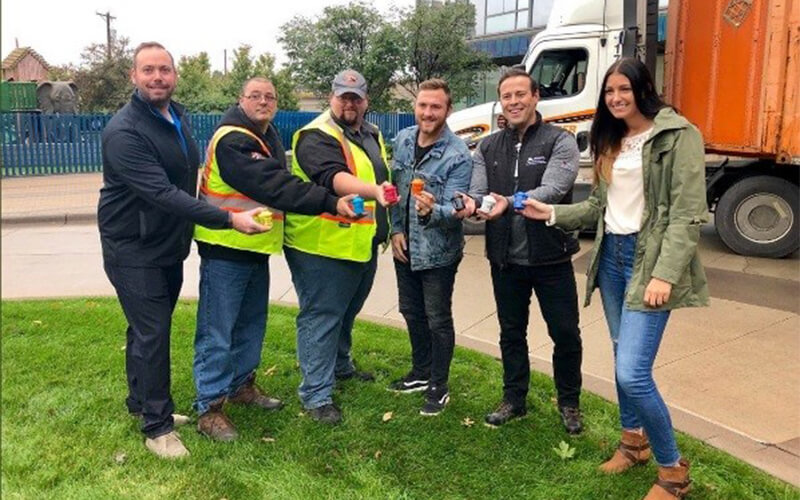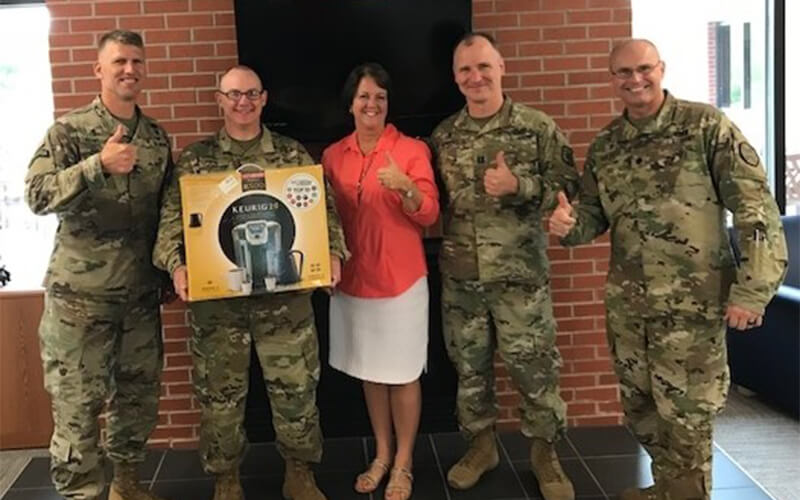 In 2018, we transported about 35 loads at a value of $60,000. In-kind donations included things like moving high school band equipment to the Rose Bowl, transporting coffee to military troops deploying overseas, moving Truckers Against Trafficking educational trailer and hauling the National Safety Council's portable "Prescribed to Death" memorial.
Paying it forward to charities
Each year, 100 lucky associates are randomly chosen to receive a $100 donation made in their name to a charity of their choice – for a total of $10,000. The list of selected organizations ranged from things like children's hospitals and medical research, to food pantries and homeless shelters.
Most associates select organizations with which they have a personal connection – either through their personal volunteerism or having had received services. Either way, it's another avenue the Foundation uses to help make connections between associates and the charities that are important to them.
Donating to provide relief during natural disasters
Associates are asked to voluntarily donate to the Giving Orange fund a few times a year, and the money is used to help fellow associates in a time of need. In 2018, associates donated about $12,000 – which was used to help 20 associates who had unexpected, catastrophic and unavoidable losses from things like fires, illnesses and floods.
Additionally, the Foundation allocated another $12,000 in disaster relief funds to associates affected by events like Hurricanes Florence and Michael, as well as the Paradise wildfire in California. When the unexpected happens, Schneider and its associates step in to help, just like family.
Volunteering at local organizations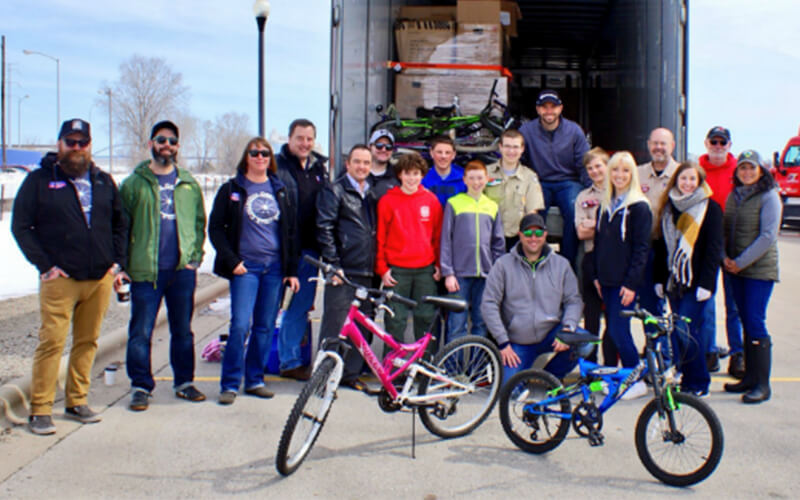 Schneider associates are some of the most generous people on the planet – as demonstrated by the 6,775 volunteer hours they reported donating to the charities they love in 2018. Whether it's helping out the Red Cross with blood drives, leading a Girl Scout troop or serving on the board of a non-profit, associates are out in their communities making a difference.
As a way of supporting them, the Schneider Foundation makes a $250 donation to their charity if they volunteer 50 hours of time or more (most were more). By doing so, we gave out $18,250 to some amazing organizations.
Giving back in our neighborhoods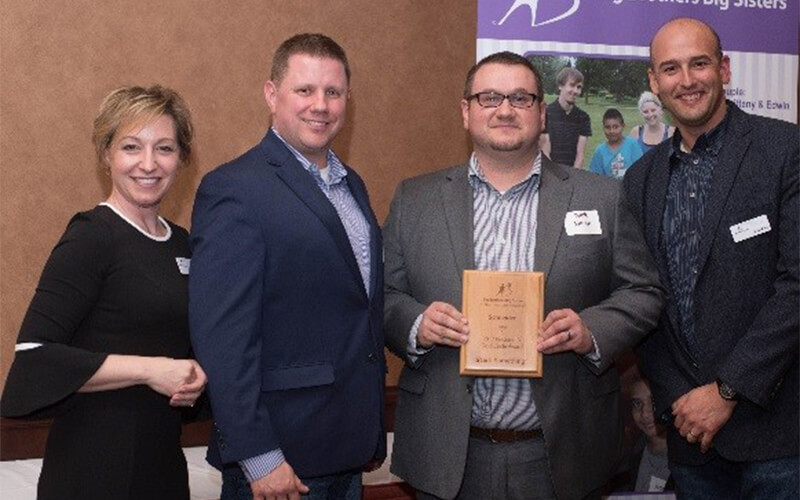 Foundation grants are given out directly to organizations in the communities where Schneider associates live, work and volunteer. We believe that by giving back, we all move ahead.
Of the funds donated, more than two-thirds were given to causes focused on health and human services and children's causes. Organizations like the YMCA, the American Red Cross, the Boys and Girls Club and Make-a-Wish all benefit from Foundation grants.
Field locations of significant size have their own budget that they allocate to support eligible causes in their own neighborhoods.
Looking forward to a charitable 2019
Because the Foundation budget correlates directly to revenues – which increased significantly last year – the Schneider Foundation budget was increased in 2019. The Foundation team will continue to be good stewards of those resources and put them to good use in our communities.
How could you make an impact in 2019?
See all the different ways Schneider associates are getting involved and giving back through the Big Orange and how you could be a part of it.
About the author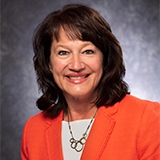 LuEllen Oskey, Schneider Director of Executive Administration, began her Schneider career in 1978 and has since gained more than 40 years of experience in operations, customer service and human resources. She also serves as a chairperson for the Schneider Foundation. Oskey's community involvement includes serving as a member of the Board of Directors for the Meyer Theatre, CP Center, Bellin College Board of Trustees and the Endowment Advisory Board for Pilgrim Lutheran Church.