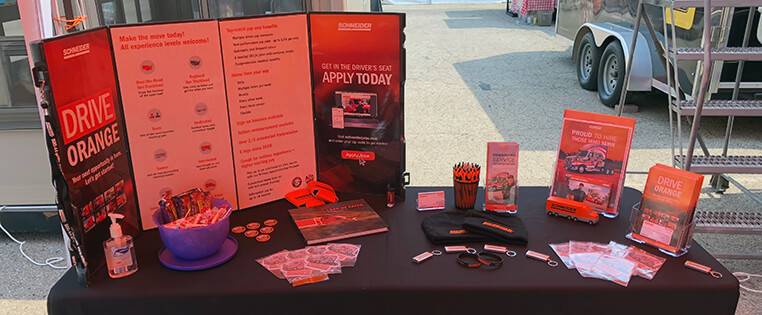 Recruiting events
Local recruiters are ready to help you
Meet a knowledgeable local recruiter at a truck driver recruiting event who will get to know you and your career goals. Some events feature the potential for an on-the-spot job offer! During our events, your recruiter will wear a mask and gloves, and you should be compliant with applicable state or local face covering mandates/rules. If you would rather connect remotely, your local recruiter can do that by phone call or text.
Meet your local field recruiter
Our field recruiters are experts on all things Schneider and are available to answer questions, help with applications and discuss company-paid CDL training.