Take your diesel career anywhere at Schneider
Keep our drivers moving
Schneider's skilled team of diesel technicians keeps our vehicles safe on the road. By working together and keeping over 9,000 trucks on the move, Schneider's maintenance team is essential to our customers' business operations and the U.S. economy. Bottom line: Schneider diesel technicians keep the country moving.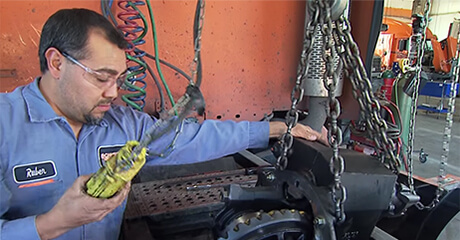 Why join Schneider?
A reputation of empowering technicians
When you walk into a Schneider shop, you'll experience the difference. Schneider technicians get the tools and teaching to take your career farther. Family-friendly schedules, safe shop environments, enriching career paths and impactful work on a huge nationwide fleet are just some of the advantages as a Schneider technician.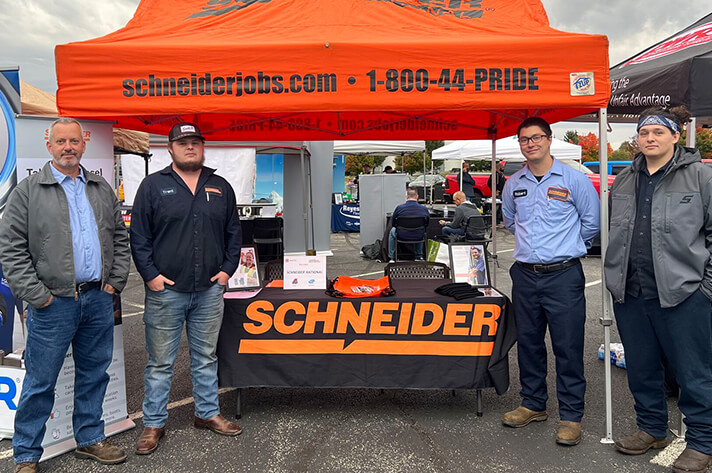 Students: rev up and wrench on!
Take it to the next level and build on what you've learned, turning it into hands-on technician experience at Schneider.
Why our associates chose Schneider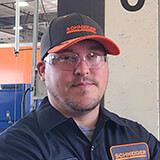 "Schneider teaches on site, they have the majority of the tools you need to perform your job task, match a percent of 401k, offer gain share and have a great work environment."
"I'm 21 years into a great career in this field thanks to amazing folks who took the time to invest in me."

"[I enjoy] working with new hires and making sure they understand how to do quality and correct repairs."