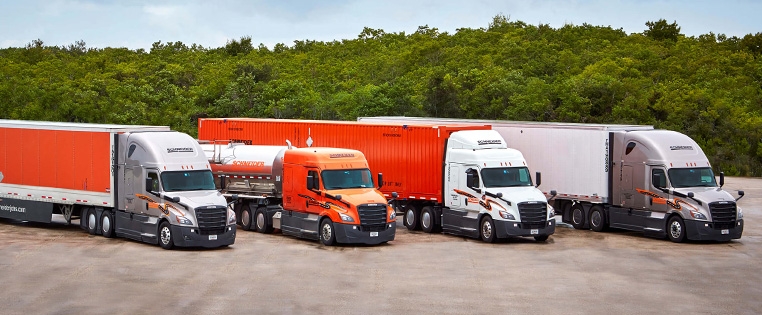 Driving opportunities
The widest variety of truck driving opportunities
Schneider offers driving opportunities to fit any lifestyle, career goal or experience level. Find a driving job near you with your perfect combination of freight type, driving type, home time and pay.

How to find your perfect driving opportunity
Every driver looks for something different in a driving job. Whether your starting point is freight types or driving types you can find the specific advantages and different types of driving jobs within each below.
Solo and Team

Team
Maximize miles and money with a partner.

Solo
Enjoy total freedom on your own.

Freight types

Van Truckload
Haul a variety of year-round freight from a nationwide network.

Dedicated
Get predictability by delivering for one primary customer.

Intermodal
Enjoy greater home time pulling loads in and out of the rail yards.

Discover what makes Intermodal unique

Tanker
Join an industry-leading chemical and liquid hauler with top pay.
Jump straight to a zip code search