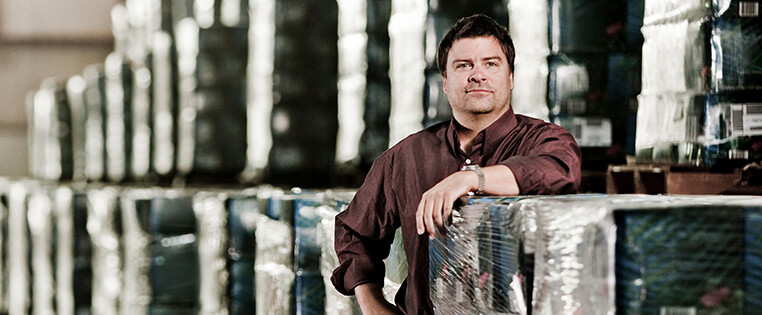 Resources
Set yourself up for success
Take a look inside the Schneider warehouse hiring process and review our interview preparation tips.
The hiring process: How it works
Profile creation and application
Step 1. Create a candidate profile and apply for a job.
To apply for any open position, you will need to create a profile. Once you do this, you can:
Upload your resume and background information into our system.
Quickly apply to open positions.
Receive notifications when a job opening matches your area of interest.
Step 2. Wait while we review your application.
Our recruiting team reviews all applications and resumes. If your background lines up with the requirements for the position, we will call you.
Step 3. Complete a phone interview.
If you are one of the most qualified candidates for a position, someone from the Schneider team will call you to set up an interview with a recruiter. Usually, these interviews take place over the phone, but some may be conducted face-to-face.
Step 4. Have additional interviews (if applying for a leadership role)
After your interview with a recruiter, you may have an additional phone conversation with the hiring manager. Then, we may call you to set up a face-to-face interview at a Schneider facility. You could have several interviews when you are at Schneider, each with a different member of the hiring team.
Step 5. Fill the position
Members of the hiring team will work together to decide if you are the best person for the job. If you are found successful during the interview, you will be required to pass a drug screen and background check prior to starting work.
Step 6. Begin a dynamic career at Schneider
If you reach this step, congratulations and welcome to the Schneider family! We are so excited to have you on our team.
Interview preparation: Tips for success
Discuss real life experiences
1. Get to know Schneider
Take the time to get to know Schneider. We do not expect you to be an industry expert, but you should show that you have made the effort to research our company.
2. Come prepared with questions
This is not just our opportunity to get to know you; it is also your opportunity to get to know Schneider. So, ask us about the things that matter to you. We are happy to give you answers.
3. Be ready to discuss real life experiences
This may be the most important tip on the list. You should know Schneider uses a behaviorally grounded, competency-based interview style. To prepare for the interview, think through your life experiences — things you accomplished in school, at work or in the community.
Question examples to help you prepare:
Can you provide a specific example of a time you had to learn a new skill for a job? What approach did you take to be successful?
Can you tell me about a time when you went above and beyond what was expected at work?
What key factors or metrics have you been responsible for in your current or previous role? How did your results compare to your initial goal?
4. Think of the interview as an opportunity to sell yourself
Know your resume and accomplishments. As you respond to questions, use elements of those accomplishments to craft your reply. More importantly, if you are not asked questions that will reveal your traits and experiences, take the initiative to work them into the conversation and sell your story.
Find a Warehouse job near you