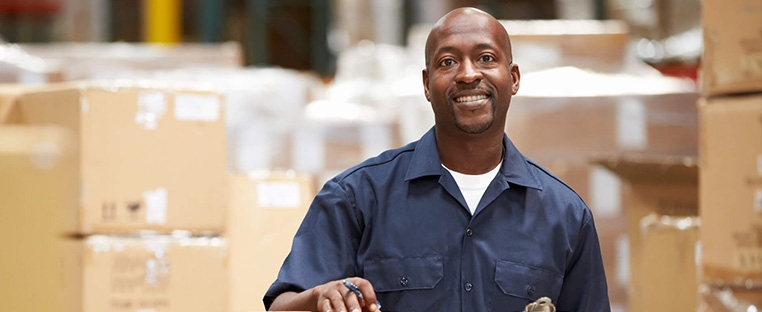 Resources
Set yourself up for success
Take a look inside the Schneider warehouse hiring process and review our interview preparation tips.
What to expect when applying for a warehouse role
Step 1: Search and apply for a job.
Find open roles in your area and apply for one you're interested in.
Once your resumé is reviewed by our recruiting team and you are identified as a possible fit for the role, our team will reach out to schedule a phone interview.
Step 2: Complete the phone interview.
Be prepared to talk through your resumé and technical skills during your phone screen.
After the phone interview is conducted and if you are found successful, the recruiting team will work to schedule an interview for you with the hiring leader.
Step 3: Interview with the hiring leader (if applying for a leadership role).
Make sure you are prepared for your on-site interview by:

Researching Schneider ahead of time to find out who we are.
Preparing questions you want to ask the interviews, such as:

What does training look like?
What is the culture/team like in the shop?
What are the metrics I will be accountable for?
What are the warehouse goals for the year?

Bringing your r

esumé

with you.
Being prepared to answer behavior-based interview questions, such as:

Can you provide a specific example of a time you had to learn a new skill for a job? What approach did you take to be successful?
Can you tell me about a time when you went above and beyond what was expected of you?
What key metrics have you been responsible for in your current role or in a previous one? How did your results compare to the initial goal?
Step 4: Begin a dynamic warehouse career at Schneider.
If you are found successful after the interview, a verbal and written offer will be extended.
A drug test and background check will be completed.
Have questions or want more information? Shoot us an email at recruiting@schneider.com.
Find a Warehouse job near you