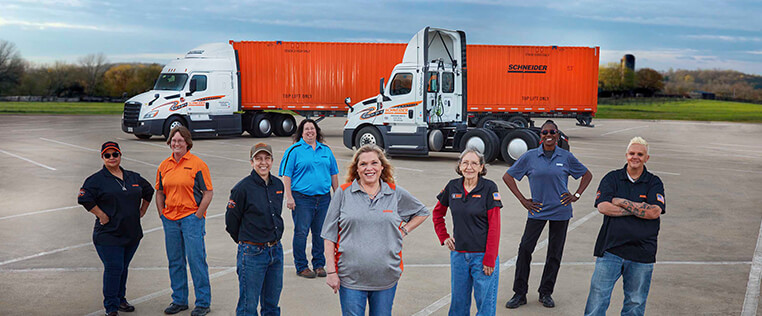 Women in trucking
Come home to Schneider
Nearly 1,000 women have said yes to a truck driving career with Schneider, and we're dedicated to growing that number every day. Be part of the women in trucking revolution with a company that's proud to be a leader in it.
A track record of empowering women
Here are awards to prove it:
Meet the women who drive Schneider further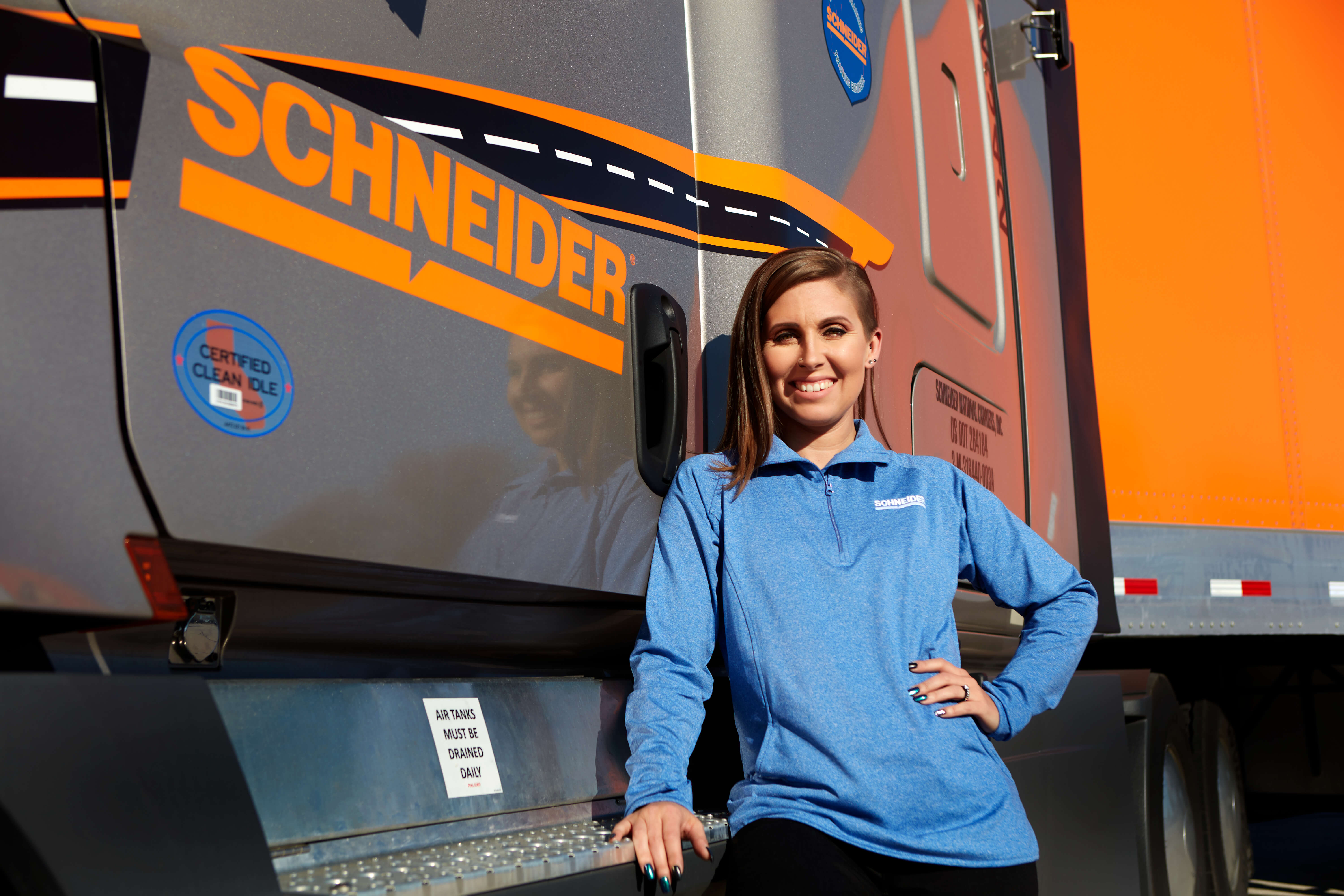 2021 – KayLeigh McCall
Company driver and training engineer
Not only is she a Dedicated driver and training engineer, but Schneider's 2021 Featured Female Truck Driver, KayLeigh McCall, is also a wife and mother to four children. Get to know KayLeigh and her journey of finding a passion for truck driving.
Read about KayLeigh's journey
Why women drivers choose Schneider
Financial independence

Take control of your life and your career. Schneider drivers can earn up to $108,000, more than double the $45,260 average wage for a commercial driver (Bureau of Labor Statistics). Women drivers at Schneider enjoy equal pay and earning opportunity as men. The stable earning power you want is here now.

More driving opportunities

Whether you're looking to team with a spouse or friend, or hit the open road as a solo driver, Schneider offers more ways to start a truck driving career and the industry's leading variety of

driving opportunities.

There's nothing like the satisfaction of a successfully delivered load, and there are more ways than ever to get that feeling.

Superior home time

75 percent of Schneider drivers get home weekly or more. If you need to get home daily or on a consistent schedule, we have those options. If the adventure of exploring the country is more your thing, we have that, too. Find your career home with Schneider, and get home the way you need to.

Safe nationwide facilities

When you are away from home enjoy your home away from home featuring free, safe and secure parking, and 24/7 driver amenities like showers, laundry, maintenance, cafeterias and exercise equipment. You'll quickly feel like part of the big Schneider family.

Comfortable equipment

Automated transmissions are easier to drive, seat ergonomics are designed to fit women's contours, and new tractors feature comforts of home like refrigerators, memory foam mattresses and in-cab power through APUs and power inverters. We're constantly innovating. Come help us push the envelope even farther!
Find a truck driving career: