Schneider's 2018 year in review
Schneider has had an amazing year in 2018. Check out a few of the highlights, then join us in looking forward to 2019!
1. Kicking off a year of driver pay increases — on Day 1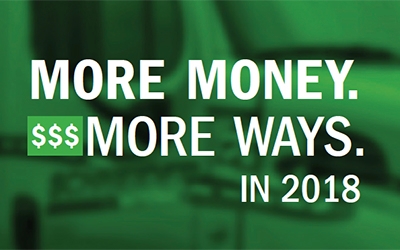 On Jan. 1, Schneider implemented a simplified and improved performance pay program up to $0.04 per mile that pays out weekly, and automatic annual pay increases for most drivers.
It was the first of many driver pay increases throughout the year:
2. Named Military Friendly and a Top Veteran Employer — again
Schneider is widely recognized as a leading employer of military personnel, and we racked up even more hardware to prove it, including VIQTORY's Military Friendly® Gold Award, announced in January, and Monster and Military.com's No. 10 Best Company for Veterans, announced in November.
3. Launched our company-wide, long-term Driver Experience initiative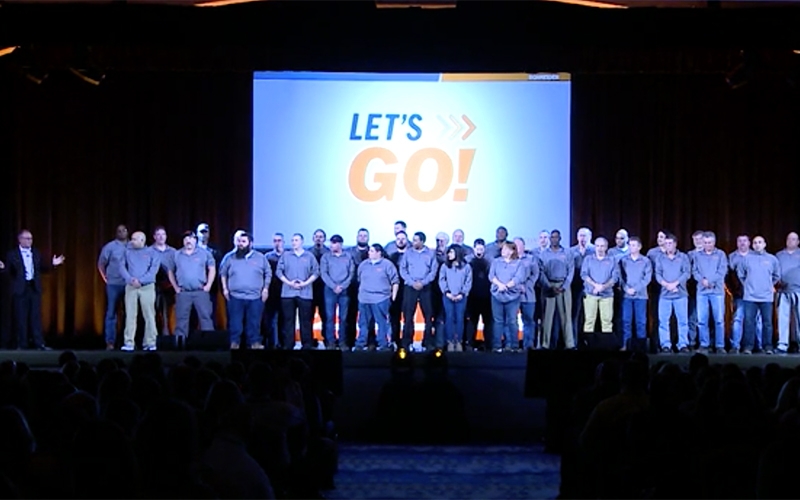 On Feb. 20, Schneider Chief Operating Officer (COO) Mark Rourke introduced the Driver Experience initiative at the company's annual meeting in Green Bay, Wis. We brought dozens of professional drivers on stage that night to emphasize this is shaping the direction of the entire company over the long term.
A Driver Experience team was established to ensure follow through, and in September, we described progress to date in a five-part blog series. Start with part one explaining the initiative and read about all we've done. More is on the way in 2019!
4. Completed Intermodal conversion to Schneider-owned chassis
On March 20, Schneider announced the completion of its investment in over 15,000 Intermodal container chassis, a massive conversion process from a shared chassis pool that started in 2014.
Drivers have realized what amounts to a pay increase because of the added productivity by not having to waste time swapping poor chassis at the rail yard.
5. New truck spec announced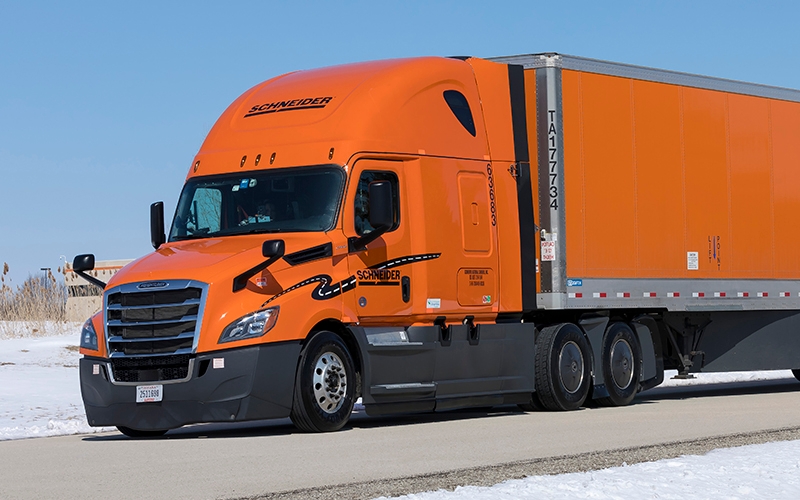 In April, Schneider announced its new 2018 truck specifications packed with improved features — as requested by drivers, including:
Auxiliary Power Units (APUs).
Factory-installed refrigerators.
Memory foam mattresses.
Satellite radio.
Check out the full truck spec details.
6. More accolades – Next Gen Best Place to Work and Workplace Excellence
For the thousands of office associates at our Green Bay headquarters and throughout the country, it's no surprise Schneider received several office culture awards in 2018. The two most prominent:
7. The 'Super Bowl of Safety' — winning the Green Cross Award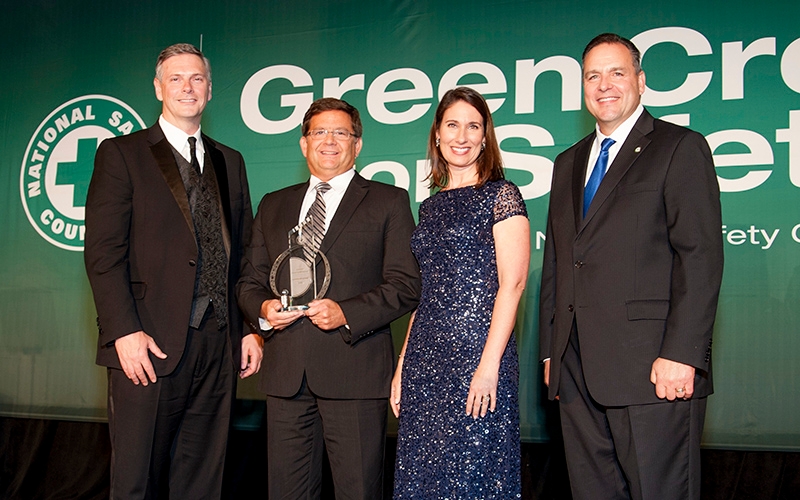 On May 23, Schneider won the "Super Bowl of Safety": the National Safety Council's 2018 Green Cross for Safety Excellence Award. It's the ultimate proof of Schneider's "Safety First and Always" culture.
The award specifically recognized Schneider for the implementation of collision mitigation technology, which has led to a:
68 percent decrease in rear-end collisions.
95 percent reduction in the severity of rear-end collisions.
8. Milestones mark longevity in business transformation
In addition to the investments completed this year, Schneider hit anniversaries on several other investments, which have proved their value over the years. Here are just a few to highlight:
June 2: Celebrated two years since simultaneously acquiring Watkins & Shepard and Lodeso, which has made Schneider the nation's leading first-to-final-mile-delivery provider and opened even more driving career options.
June 4: Celebrated six years since launching our Bulk Intermodal container service, which has revolutionized the way chemical and liquid shippers can ship freight.
Oct. 15: Celebrated five years since receiving our 25,000th Freightliner truck. It was a great excuse to go back and look at how much trucks have advanced in just five years.
9. Gary facility remodel highlights a year of facility upgrades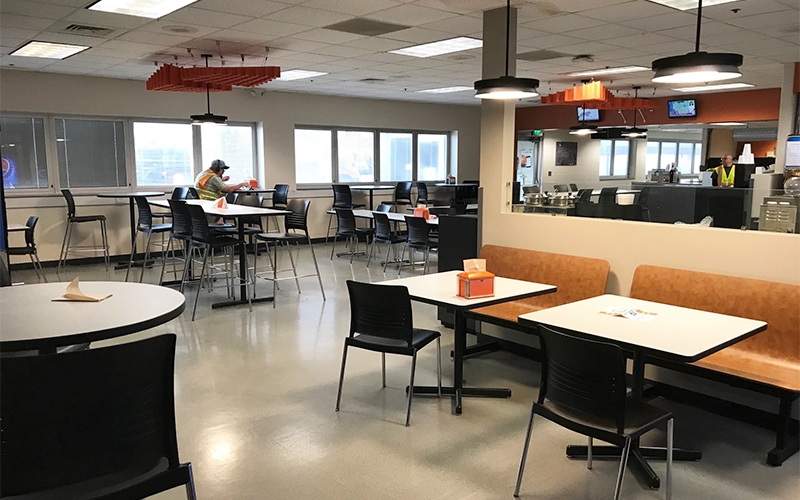 In June, Schneider announced the completion of an extensive remodel to our Gary facility, one of the largest locations in our network with over 800 parking spots.
It came on the heels of new facilities built in Phoenix and Shrewsbury, with future building projects on the horizon in Dallas and other locations throughout our nationwide facility network.
10. Announcing new tablets for Schneider drivers
In September, as a product of our Driver Experience initiative, Schneider announced we'll be deploying free Samsung Galaxy tablets with free data to most drivers for work use.
The rollout is expected to be completed by March 2019, with more tablet-related upgrades on the horizon, including the eventual inclusion of Hours of Service functionality and full replacement of our outgoing mobile communications platform.
11. CEO succession announcement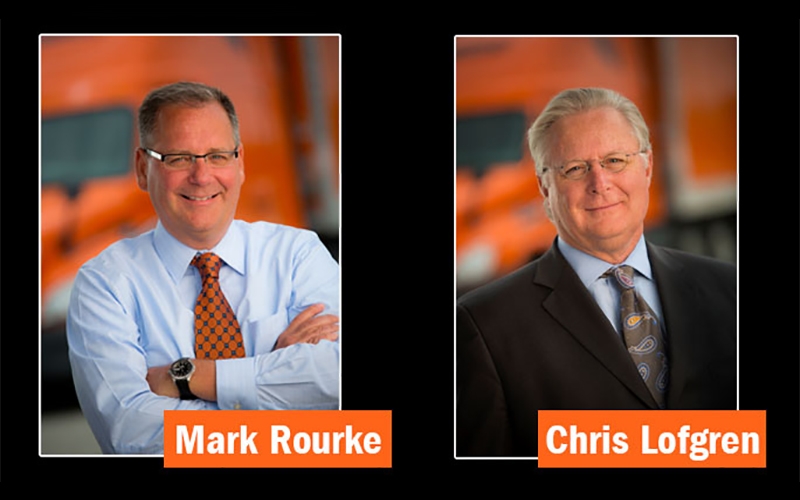 On Oct. 30, Schneider announced that effective April 2019, Chief Executive Officer (CEO) Chris Lofgren will be retiring after 17 years of leading the company, with COO Mark Rourke succeeding him. Rourke will be only the fourth company president and CEO in Schneider's 84-year history.
12. A big year for Schneider Foundation charitable giving
The Schneider Foundation distributed nearly $1.5 million to hundreds of deserving non-profit organizations and causes in our four key areas of emphasis: arts and culture; children's causes; education; health and human services.
The top 10 largest donations were to: United Way, Cerebral Palsy Center, YMCA, House of Hope, Meyer Theatre, Curative Connection, American Red Cross, Ecumenical Partnership for Housing, American Foundation for Counseling Services and Kathy's House.
Drivers and trucks were involved with in-kind donations to Holy Joe's Coffee, Blue Devil's Band, National Safety Council, Marine's Toys for Tots and Truckers Against Trafficking — among others.
--
What a year 2018 has been at Schneider! We can't wait to see what 2019 holds!
Looking for a fresh start in your career in 2019?
Join a company that continues to drive the industry forward, as we have since 1935. Head to the menu to choose from driving, office, diesel mechanic or warehouse jobs, or start from the homepage:
About the author

Schneider Guy loves the "Big Orange." He's passionate about the trucking industry and connecting people to rewarding careers within it. He's been the eyes and ears of our company since our founding in 1935, and he's excited to interact with prospective and current Schneider associates through "A Slice of Orange."