Intermodal driver, pilot soars to victory in 'Semi Showdown' photo contest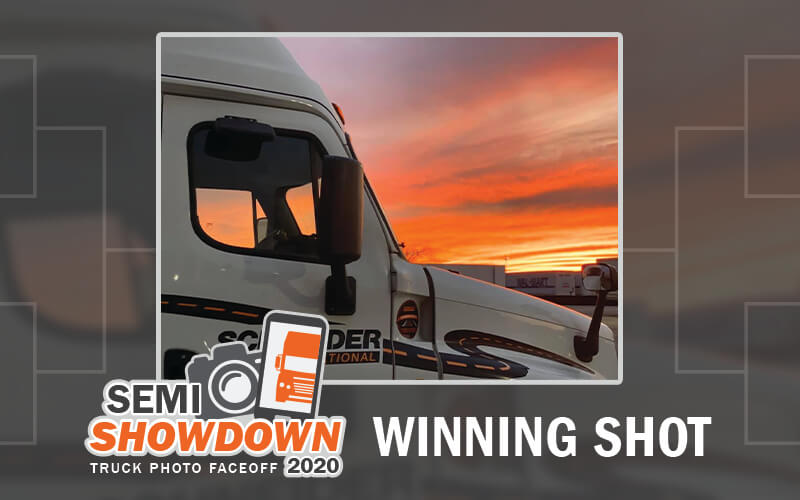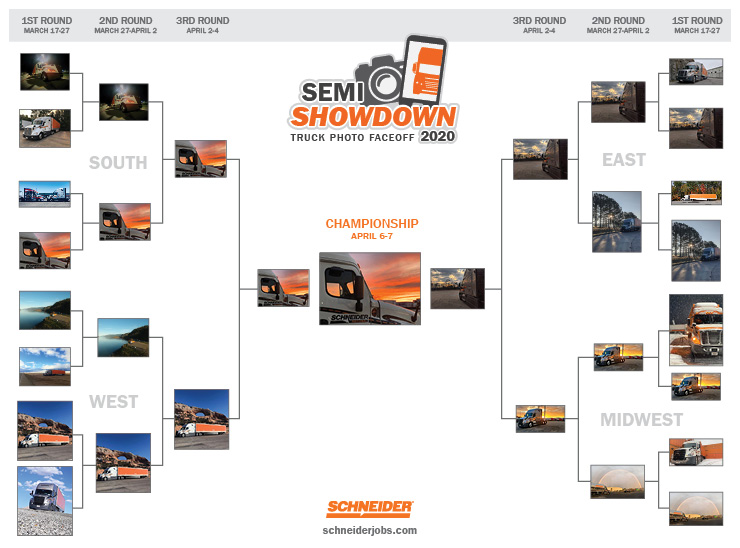 "I was swapping out trailers and happened to be there when the sun was setting, and it gave out the perfect sunset with the clouds hitting it just right. … I like the angle from where I took it since you can see the sunset right through the truck."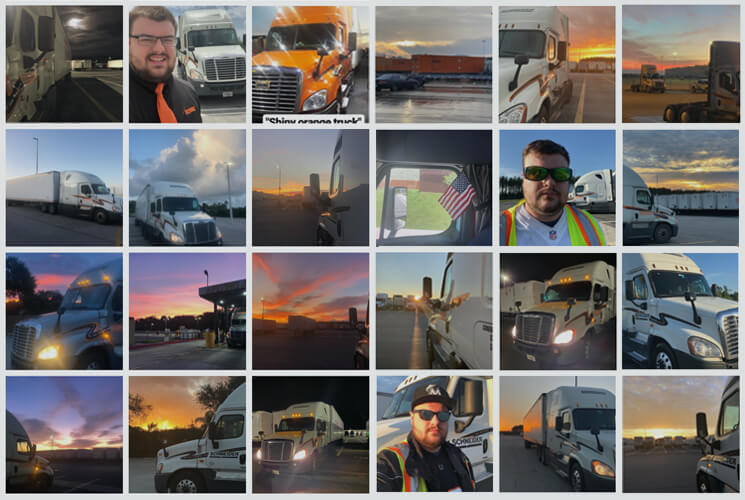 "The pure real reason I picked Schneider is because their main goal is safety. It's a driver's decision to park it, plus Schneider is all about keeping paperwork updated and equipment DOT legal, and they won't make you drive overweight or make you go out of your hours. It's one thing with the company saying it versus drivers actually backing it up."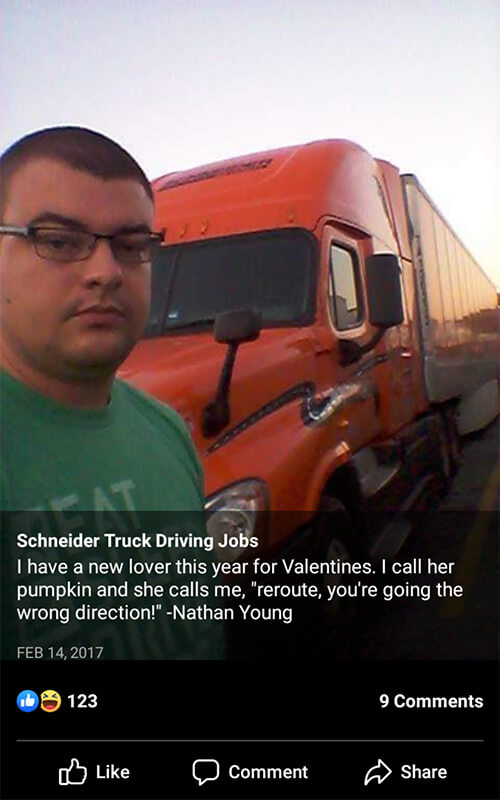 What will your career path look like?
Whether you want to grow within one role or switch to different types of driving jobs, your career path potential is endless. Of course you can't progress until you start, so what are you waiting for?
About the author

Schneider Guy loves the "Big Orange." He's passionate about the trucking industry and connecting people to rewarding careers within it. He's been the eyes and ears of our company since our founding in 1935, and he's excited to interact with prospective and current Schneider associates through "A Slice of Orange."