Schneider launches 'Schneider Compass,' new driver app and portal
Want to learn more about our technology?
As a Schneider driver, you'll be equipped with technology that makes your life out on the road more convenient.
About the author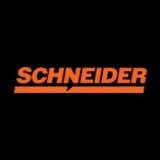 Susan is an Internal Communications Manager in the Marketing department where she is responsible for communicating enterprise messages that reach Schneider associates at all levels, roles and locations. She is proud to serve on the Schneider Foundation board supporting their philanthropic efforts. She has been with Schneider since 2016; she previously worked in the insurance and financial service industries. When she's not writing communications, Susan usually has her nose in a book.
More posts by this author