Living Orange: 2015 United Way sets record, but Schneider charitable giving doesn't stop there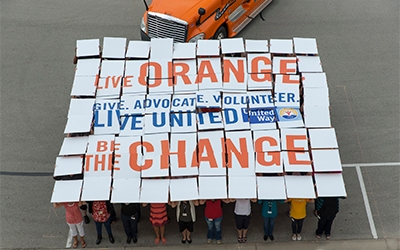 Interested in getting involved at Schneider?
Schneider encourages its associates to find ways to give back to the community. How could you make a difference?
About the author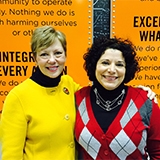 Tia (right) and Francine draw on their Human Resources, IT and Purchasing expertise to successfully run Schneider's annual United Way campaign. Tia has been with Schneider for 15 years. As Schneider's HRIS Manager, her team is a liaison between HR and IT and manages requests for data collection and reports related to HR. Francine has been with the Big Orange for four years, providing purchasing support for the Benefits, Human Resources and Compliance departments at Schneider. They have teamed up on the United Way Campaign for the last two years and helped raise more than $500,000 for the United Way.