Why choose Schneider in a candidate's market?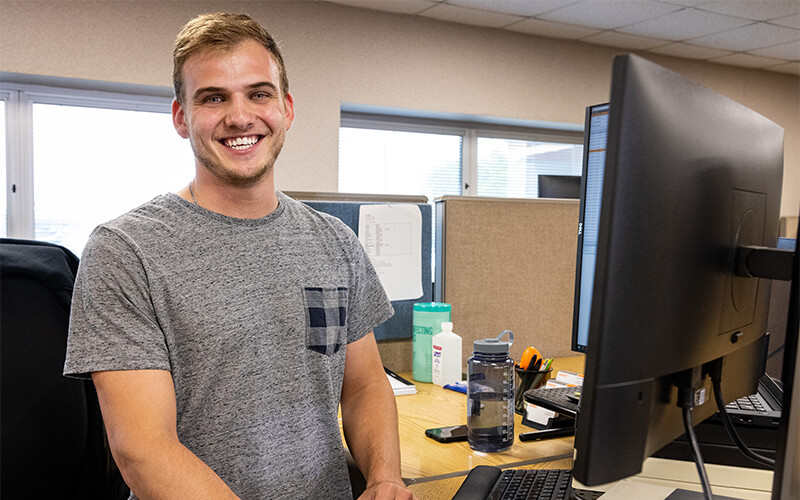 Due to the low unemployment rate, the current job market is a candidate's one, meaning job seekers have options because there are more job openings than people looking.
Because job applicants can be choosey, they have the opportunity now, more than ever, to accept a job offer at a company whose values really align with their own. Applicants can look beyond pay and compare companies' cultures, benefits, technology usage or whatever else they value.
Applicants who are looking for more in a company will quickly realize when doing their research which companies do and do not go the extra mile for their associates. Job seekers who are looking for a well-rounded employer that offers some of those extra perks should take a look at what Schneider has to offer.
Because your job should be more than just a paycheck.
What Schneider has to offer in a candidate's market:
1. Community involvement
As an organization, supporting our local communities is at the heart of our culture. Schneider is committed to setting aside a portion of company revenue to be used as grants to charitable organizations that align with our guiding principles.
We focus on health and human services, children, education and arts and culture when deciding where to donate within our community. In 2018, Schneider donated approximately $1.5 million to charitable organizations, including the YMCA, the Brown County United Way, the Cerebral Palsy Center and many more.
2. Career progression
You drive your career at Schneider, as we support our associates in exploring diverse roles within the organization.
Schneider offers a plethora of professional development programs, like our Mentorship Program, Women's Network and Tuition Reimbursement Program. We encourage our associates to grow both in their role and into new roles; 40% of all office hires are filled internally at Schneider.
3. Training
Schneider's Onsite Learning and Development team offers over 110 instructor-led courses and over 170 online trainings that range in topic from professional development to leadership, hands-on technical skills and more.
4. Communication and transparency
Schneider fosters a cohesive and open environment where all associates are encouraged to drive strategy and business growth. We create high-performing, collaborative teams that consistently deliver strong and innovative business results.
Schneider regularly seeks feedback from our associates via climate assessments, round table meetings, bi-annual and sensing surveys and open forum discussions to ensure that we are constantly listening to what our talent wants once they have joined the team.
5. Health and wellness
We encourage a healthy lifestyle by offering wellness resources and programs. Schneider has onsite fitness facilities at various locations and hosts fitness classes, including cardio, yoga and strength, that are all accessible 24/7/365 for associates and their families.
Associates also have access to onsite physical therapy, occupational therapy and injury consultations for themselves and their families who are under the medical plan.
6. Green initiatives
Schneider is committed to sustaining our environment. We are dedicated to investing in equipment that has high fuel efficiency, reduces emissions and conserves energy. Operating sustainably allows us to do more with less.
7. Technology
At Schneider, we consider ourselves a disrupter in the marketplace, meaning we are dedicated to using cutting edge technology to improve the work we do.
Our CIO, Shaleen Devgun, was even the winner of the Forbes CIO Innovation Award in 2018, proving we are constantly trying to find new ways to improve our innovation and technology.
Why it all matters
You spend a lot of hours at your job each day, and at Schneider, we think it's important that our associates enjoy the work they do and are proud of their employer. We ask candidates what they are looking for in a company, and we are proud to share what Schneider has to offer.
Not every large company in the marketplace is going above and beyond to add these extra pieces to their culture, work environment and day-to-day doings, and that's why Schneider stands out amongst the rest.
What are you waiting for?
Schneider has what you're looking for. See what job opportunities we have available and apply today.
About the author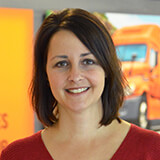 Amy started at Schneider in 2002. She is currently a manager for Corporate Recruiting where she assists Schneider in identifying top talent for the organization and coaches a group of recruiters and recruiting technicians. Amy has held various roles at Schneider, including recruiter, immigration manager, compliance manger and associate HRBP.
More posts by this author