What to expect during CVSA Operation Safe Driver Week 2021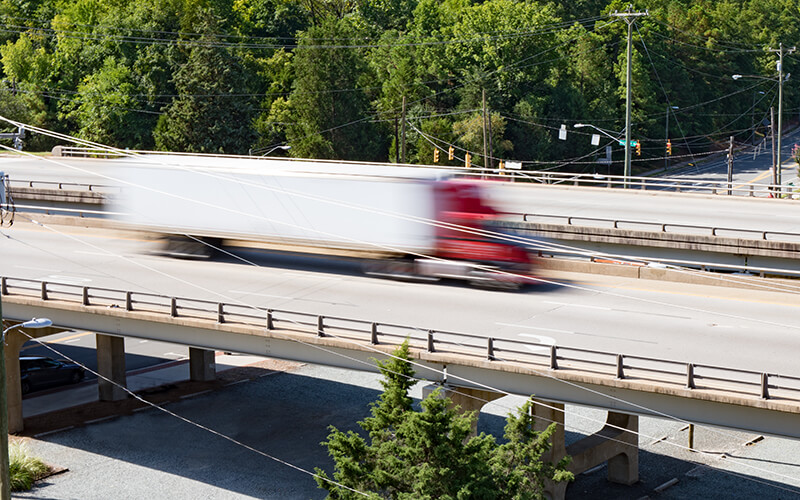 Estimated reading time: 3 minutes
Every year, the Commercial Vehicle Safety Alliance (CVSA) promotes Operation Safe Driver Week (OSDW), a seven-day period that targets the unsafe driving behaviors of both commercial motor vehicle drivers and non-commercial drivers.
This year, Operation Safe Driver Week will take place July 11-17.
This week is a part of CVSA's Operation Safe Driver Program, which is designed to teach safe driving practices and reduce the number deaths on the road.
But what can truck drivers expect during OSDW this year?
2021 CVSA Operation Safe Driver Week focuses on speeding
Like last year, a focus will be placed on speeding during OSDW. This means law enforcement will be watching for vehicles that are speeding or engaging in risky driving behavior.
The CVSA picked speeding again as this year's focus because, "despite a drop in roadway travel last year due to the pandemic, nationally, traffic fatalities increased." In fact, the National Safety Council says that deaths on roads last year increased by 24% even though total miles driven dropped.
What to expect during Operation Safe Driver Week
During OSDW, truck drivers can expect an increased presence of law enforcement. These officials will be on the lookout for unsafe behaviors and will be issuing citations and warnings throughout the week.
Although the CVSA is specifically focusing on speeding during this year's OSDW, drivers may also be stopped due to other dangerous driving behavior like:
Failure to use a seat belt.
Driving under the influence.
Failure to obey traffic control devices.
How truck drivers can prepare
The best way to prepare for OSDW is by practicing safe driving habits every day. These habits include but are not limited to:
ALWAYS wearing your seatbelt: Seatbelts are one of the most basic and simple safety devices available to drivers. They are also one of the most important.
Staying alert while driving: Drivers should always stay attentive and aware of their surroundings. Being aware of the road and other motorists can help you react faster in dangerous situations.
Obeying the speed limit: Always follow the speed limit and reduce your speed on roads with conditions like weather, construction and curves.
Maintaining safe following distance: Give yourself at least seven seconds of following distance and allow a larger following distance if weather is not ideal.
Eliminating distractions while you drive: Cut down on distractions by keeping your phone out of sight and out of reach and setting up your GPS before you start driving.
Schneider's ongoing commitment to safety
Safety is Schneider's number-one core value year-round. We actively promote safe driving practices every day by:
Providing top-of-the-line safety training
Schneider is dedicated to providing initial and ongoing safety training for drivers. We also provide safety training that is specifically designed for each line of service, to ensure every driver is fully equipped with the safety knowledge they need before they hit the road.
Investing in innovative safety technology
Schneider continually invests in industry-leading equipment and technology that increases driver safety.
We've spec'd our trucks with top driver safety features like collision mitigation systems, forward-facing cameras, automated manual transmissions and stability control, hands-free in-cab communications technology, lane departure warning systems and much more.

Celebrating safe drivers
Schneider believes in celebrating the safe actions of our drivers and honoring those who embody our values every day. That's why we recognize drivers with safe driving records with the following awards:
Consecutive Safe Driving Award: This honor is awarded to drivers who have been accident-free for milestone numbers of years from 10-35 years.
The Million Mile Award: This award is given to drivers who have transported freight over one million accident-free miles.
Haul of fame: This honor is reserved for drivers who have driven a total of three million safe driving miles or 20 years of accident-free driving.
Looking for new ways to improve your safety habits?
Learn helpful tips and see how you can build stronger safety habits both on and off the road by checking out even more of our safety-related blogs.
About the author

Schneider Guy loves the "Big Orange." He's passionate about the trucking industry and connecting people to rewarding careers within it. He's been the eyes and ears of our company since our founding in 1935, and he's excited to interact with prospective and current Schneider associates through "A Slice of Orange."