Diesel technician career path highlight: From truck driver to maintenance team leader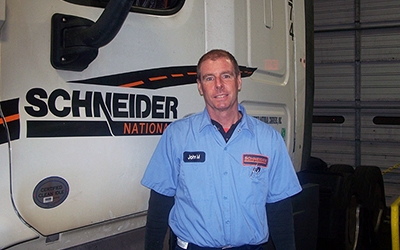 "Although I loved my days driving and some days I do miss the open road, I love being with a company where I have the opportunities for the advancement of my career."
Want to join a company where you'll have opportunities to grow?
As a diesel technician at Schneider, you'll have opportunities to advance in your career. Apply now and see where your future could take you!