On the road to being a healthy truck driver, Pt. 2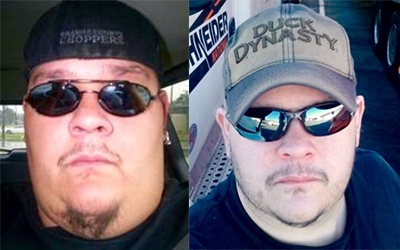 In part one, I described how truck drivers can choose a healthy lifestyle. Now, I want to share my story and some of the choices I made that helped me lose more than 130 pounds.
I started driving for Schneider in 2011. At that time, I was very unhealthy at over 500 pounds. I found it difficult to breathe, difficult to get in and out of the truck much less the trailer, and the excess weight led to a diagnosis of sleep apnea. I hated having to use a machine to keep me breathing at night because, let's face it, I was fat!
That is when I began, or at least thought I did, to do something about it. I thought that if I didn't eat a lot, I would lose weight. I began to eat only one large meal per day, typically around 5 p.m. In my mind I felt I was losing weight. However, my next visit to the doctor told me differently. I had gained weight.
I told my doctor what I was doing and she quickly set me straight. She taught me that by eating just one big meal per day, I was causing my body to starve. My metabolism was very slow so anything I did eat, my body absorbed it all. She suggested that I tried eating six micro meals per day. I listened to her and found myself losing weight … slowly. Then, due to some stressful events in my personal life, I let the plan go to the back burner for a while.
In 2013, I met my fiancée. Keep in mind that she is a very blunt and to-the-point kind of lady. We were talking one day and she said, "I want you to be around for a long time. You need to get healthy." That flipped the light switch. Over the next week or so, I took a lot of time to think about what she had said. I thought about the things I couldn't do with the kids, how nice it would be to take a walk without being out of breath and how nice it would be to be around for a long time. My then-girlfriend and I sat down and came up with a plan.
I made changes to what I ate, concentrating on limiting carbohydrates. I ate no more than 25 carbohydrates per day. My typical diet was two hard-boiled eggs for breakfast; two celery stalks and a piece of cheese for lunch and a salad with either a piece of chicken or can of tuna for dinner. I also snacked on pork rinds or almonds in moderation. I also drank a lot of water and cut out soda. I had found a diet that really worked for me and by early 2014, I had lost a lot of weight.
I have since continued to watch my carb intake and I have also begun to exercise more than just typical day-to-day activity. Many drivers complain about the newly implemented 30-minute rest break now required by the FMCSA. However, I see that as an opportunity to get in some physical activity. I either walk briskly for that 30 minutes or split it up and walk for 15 minutes and do some strength training for 15 minutes.
When I get a chance to visit a gym or even one of the Schneider Operating Centers that have weight rooms, I gear up for a thorough cardio workout. I have recently adapted my diet plan based on some new information. I allow myself 1,200-1,500 calories per day and 45-60 carbs per meal. If I consume much less, I find it causes my body to go into starvation mode and slows my metabolism.
I plan "3, 4, 5" for this diet: 300 calories for breakfast, 400 calories for lunch and 500 calories for dinner. I then use the remaining 300 calories for snacks between meals. I keep my sodium intake low as excess sodium leads to higher blood pressure. Remember to drink at least 64 ounces of water. There are many liquid water enhancers on the market today to make your water more appealing.
Currently, at 368 pounds, I am far from my goal weight of 230 pounds. I am still on the road to being a healthy truck driver and I am enjoying life much more. I am more active than I have ever been. I can do things with the kids that I couldn't before. I don't get short of breath like I used to.
I recently visited my doctor and got the thrill of watching his jaw drop when he got the results of my labs. My eating right and exercising more than the typical daily activity has led to excellent cholesterol (both good and bad), normal blood pressure, a normal A1C (blood sugar) level and best of all, I may not be on a CPAP much longer! All because of the caring words of my girlfriend and the things I now choose to eat and choose to do.
Check out part three, in which I describe some actions you can take on your road to being a healthy truck driver.
At Schneider, your wellness matters.
Learn more about what health benefits you'll receive as a driver with Schneider.
About the author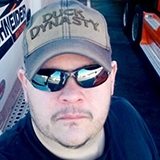 JD Simpson lives in southeast Kansas. He has been driving for eight years, the last four with Schneider. He began with Schneider on a Walmart Dedicated account in Illinois before becoming a west coast driver on the Aurora Parts and Accessories Dedicated account in Indiana. JD recently got engaged, and he and his fiancée will be tying the knot in May 2016.