Infographic: Some call it sustainability, we call it good business

We're always improving.
Schneider is constantly investing in new equipment and technology that improves life for our drivers, while making driving safer and greener.
About the author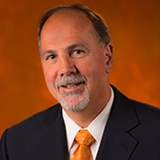 Schneider Executive Vice President and Chief Administrative Officer Steve Matheys has been with the Big Orange for 21 years and has a deep appreciation for how people, culture and business objectives connect. A member of the executive team, Steve oversees Schneider's global workforce development initiatives, facilities and real estate, corporate procurement, associate relations, marketing and the company's China operations. Additionally, Matheys leads Schneider's sustainability strategy and initiatives as part of the company's corporate social responsibility program.