New ways to interact with a recruiter: Live chat and text-to-chat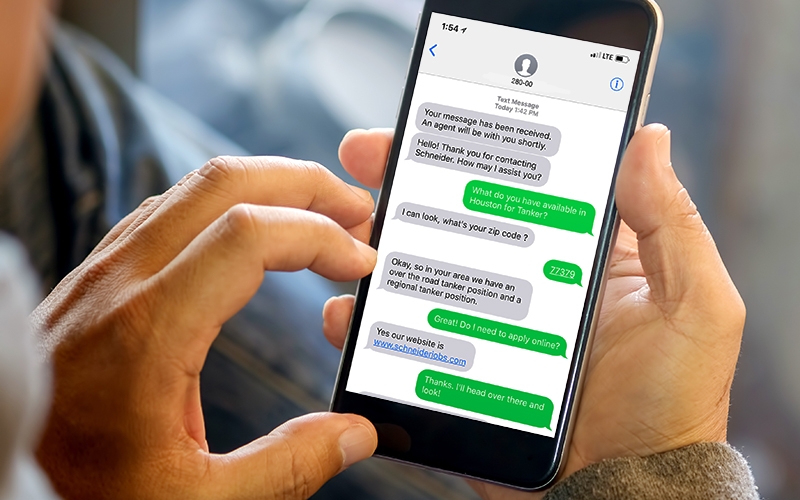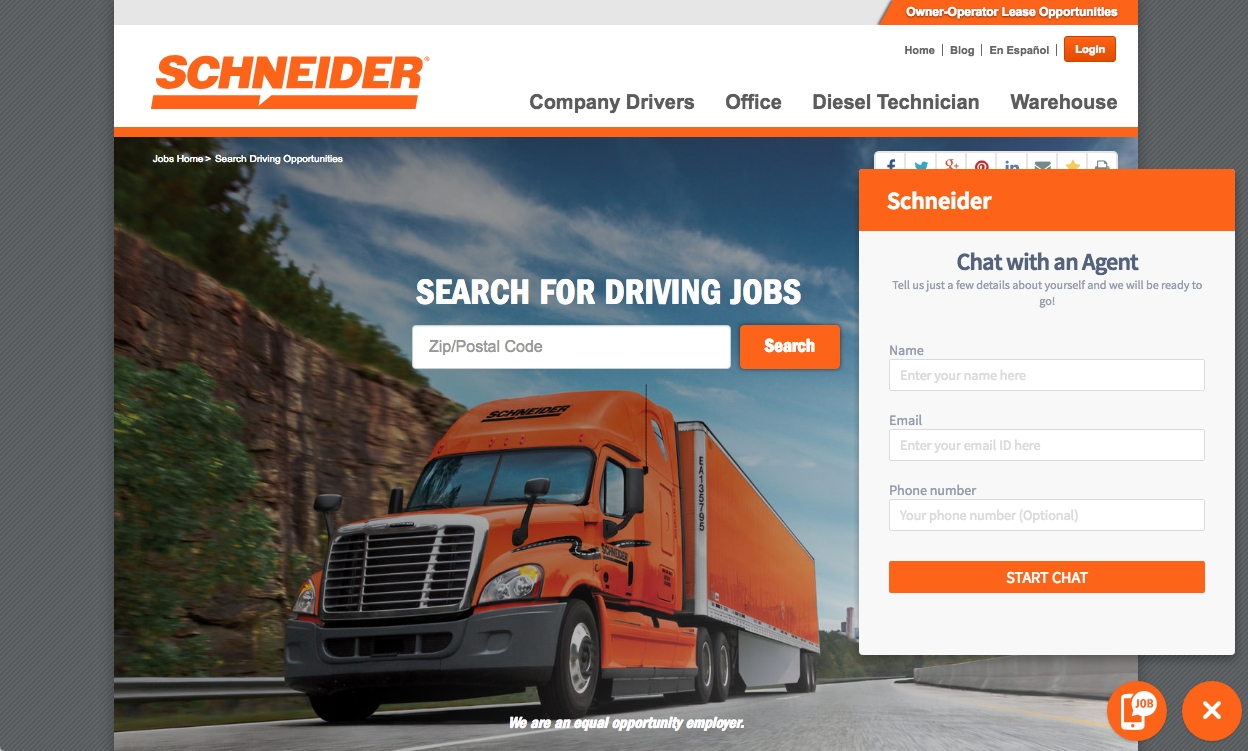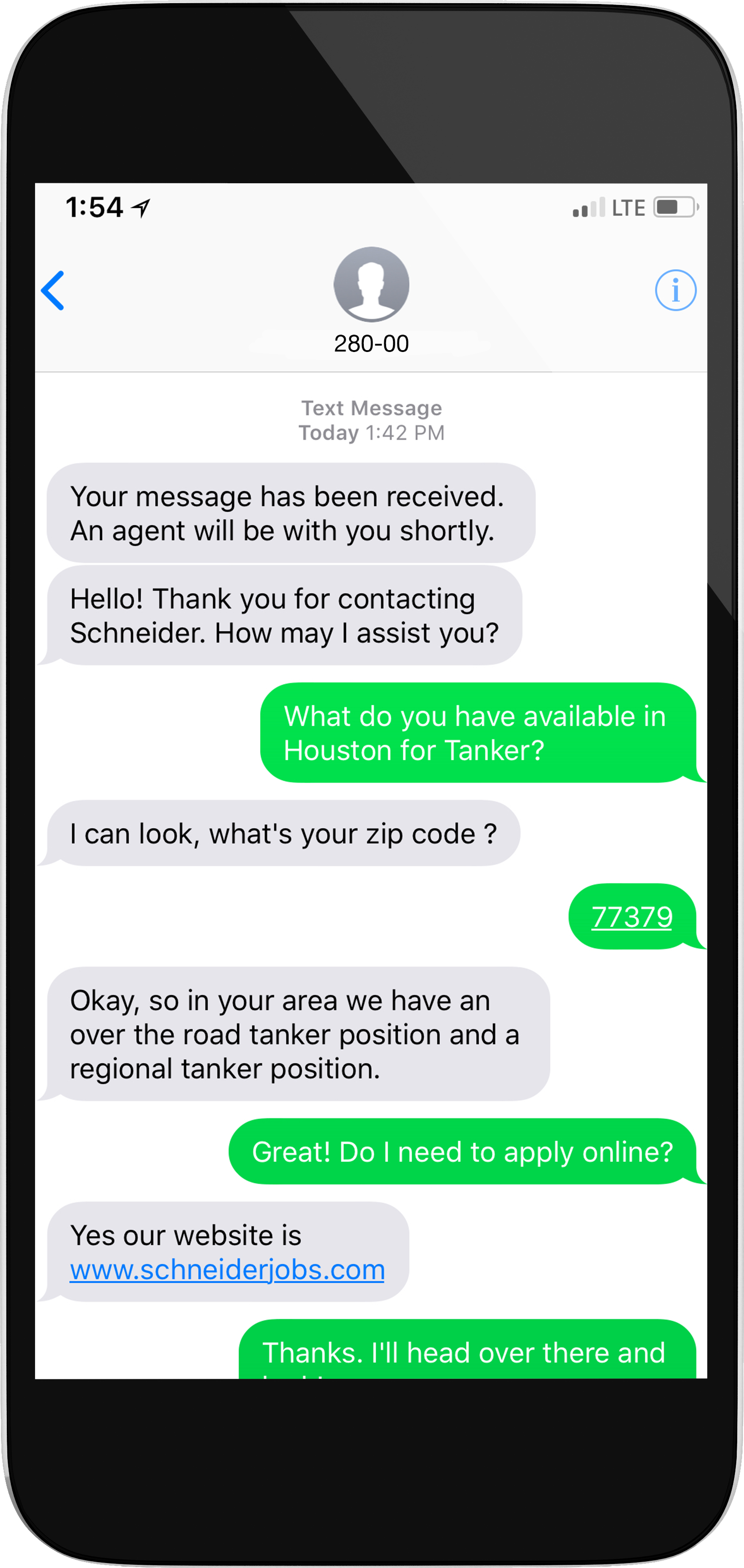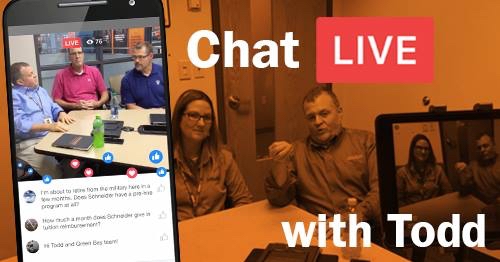 "I have to say Schneider is one of the best companies to work for and everything they spoke to me about was true. Almost two years with them and loving it!" –
James, Schneider driver
"I hear from my recruiter weekly. How's that for service after the sale. What makes our recruiters so good is the fact that they care about the future employees." –
Alex, Schneider driver
"The best I've ever dealt with. Very honest, told me exactly what to expect." –
Dave, Schneider driver
Interested in attending a recruiting event?
We have hundreds of driver recruiting events across the country every year. At a recruiting event, you'll have to opportunity to talk with a recruiter one-on-one and have your questions answered, with the potential for an on-the-spot interview. Find one near you.
About the author

Schneider Guy loves the "Big Orange." He's passionate about the trucking industry and connecting people to rewarding careers within it. He's been the eyes and ears of our company since our founding in 1935, and he's excited to interact with prospective and current Schneider associates through "A Slice of Orange."