Celebrating Schneider's 82nd birthday: Comparing 1935 and 2017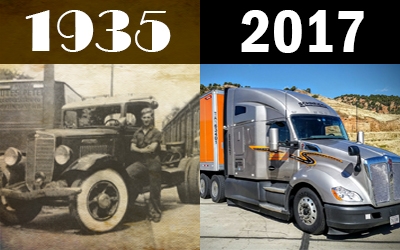 Are you looking to make a change?
Are you sick of same old, same old? Schneider has countless career opportunities – office, warehouse, diesel mechanic and more. Where will you go next?
About the author

Schneider Guy loves the "Big Orange." He's passionate about the trucking industry and connecting people to rewarding careers within it. He's been the eyes and ears of our company since our founding in 1935, and he's excited to interact with prospective and current Schneider associates through "A Slice of Orange."