'Dancing With Our Stars': Schneider leaders to dance in Red Cross fundraiser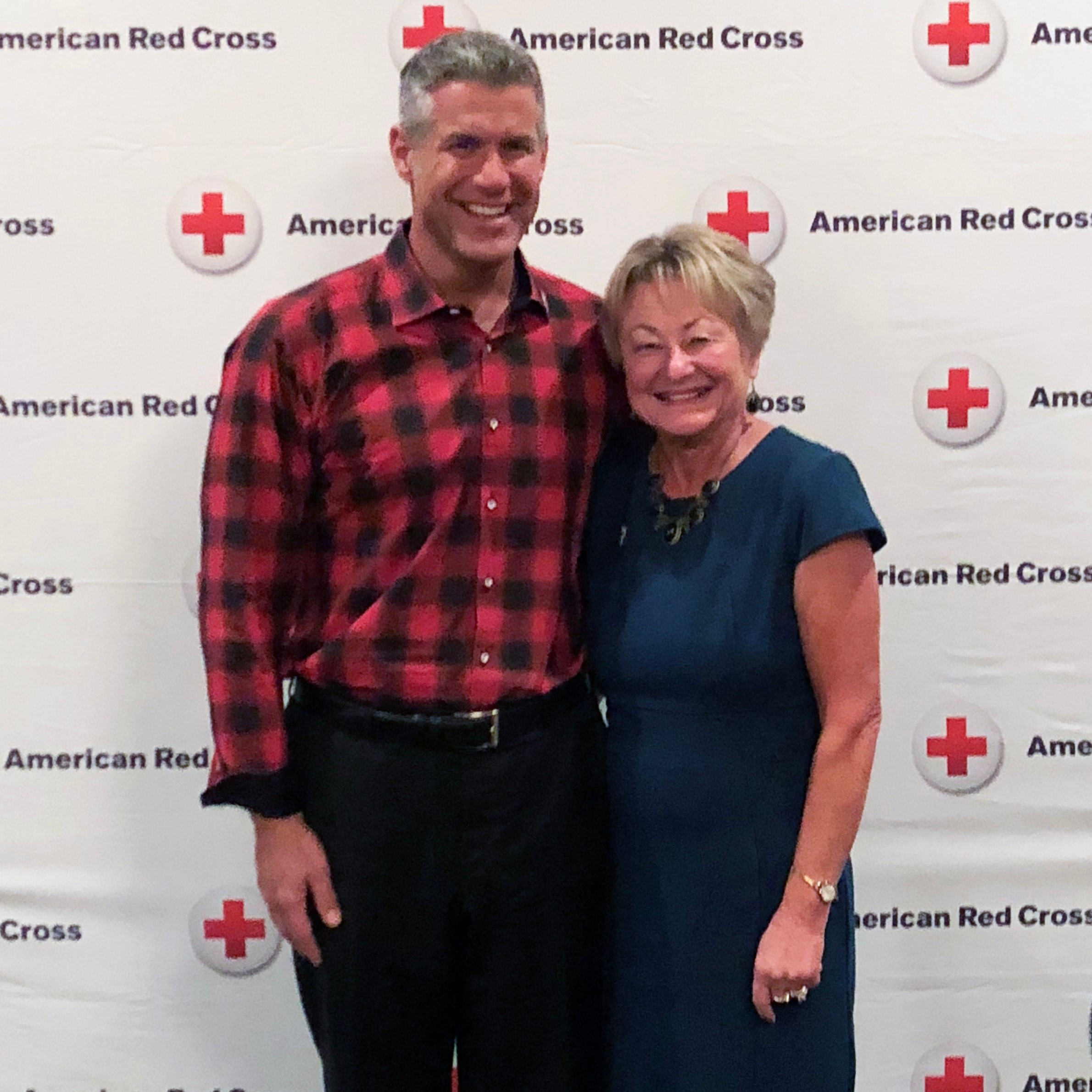 The Schneider Foundation is proud to present the 10th American Red Cross Dancing with Our Stars event later this month, and two Schneider leaders will hit the dance floor as part of the fundraiser.
Dancing With Our Stars event details
The "Dancing with Our Stars 2018: All-Star Edition" event will be the finale in the Red Cross fundraising series, with a goal of raising $600,000.
The dancers on Team Schneider will be Schneider Foundation Coordinator and veteran ballroom dancer Mary Gronnert and Executive Vice President and General Counsel Paul Kardish.
Saturday, February 24, 2018
KI Convention Center
333 Main St.
Green Bay, WI 54301
Can't attend in person? Watch the event live (you can set up a notification so you won't miss it!).
The fundraiser also includes a Disco Dance Party on February 23. Both events will be at the KI Convention Center in downtown Green Bay and will feature appearances by professional ballroom dancers Peta Murgatroyd and Maksim Chmerkovskiy, who have danced on the popular "Dancing with the Stars" TV show.
How to donate on behalf of Team Schneider
It's easy to donate to the American Red Cross Dancing with Our Stars event through the official fundraising website: crowdrise.com/redcrossallstars.
Be sure to select Mary Gronnert and Paul Kardish as your dancers to support!

Mary Gronnert: I hung up my dancing shoes until …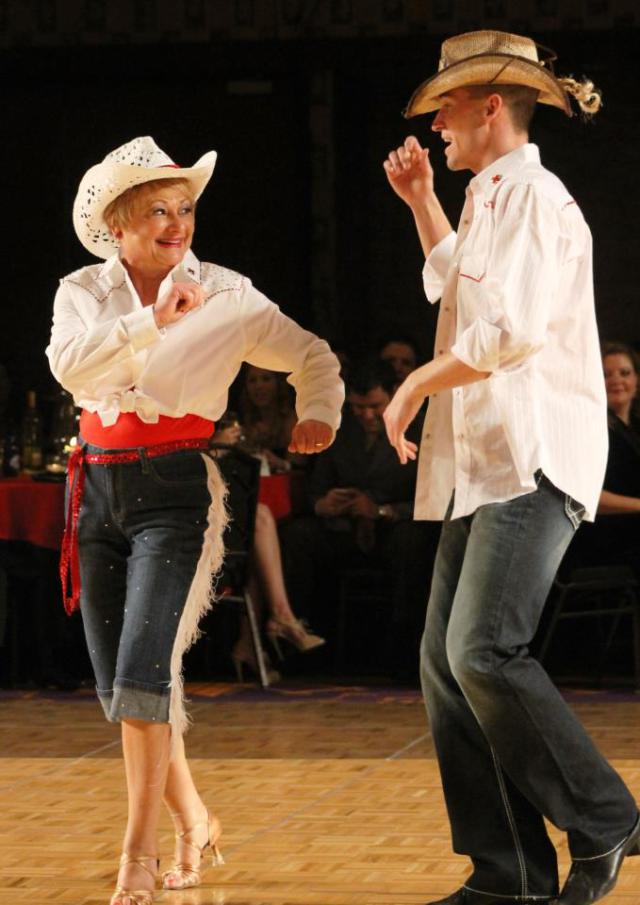 Yes, I am doing it again...
After winning the "People's Choice" award in 2013 for my Jive with Michael Witte, I hung up my dancing shoes.
I was invited back to participate in "Dancing with Our Stars 2018: All-Star Edition" on February 24, 2018, again with Michael of Simply Ballroom! With encouragement from my family, friends and Schneider associates, I accepted the challenge.
This year is different. While I only have one dance to learn and perform, I have gained an incredible teammate, Paul Kardish, as part of "Team Schneider" to raise funds for the Northeast Wisconsin Red Cross chapter and take home the MIRROR BALL trophy.
Please consider a donation to Team Schneider.
Check out Mary's full profile explaining why this year's dance is so important to her.
Paul Kardish: Embarrassing myself for a good cause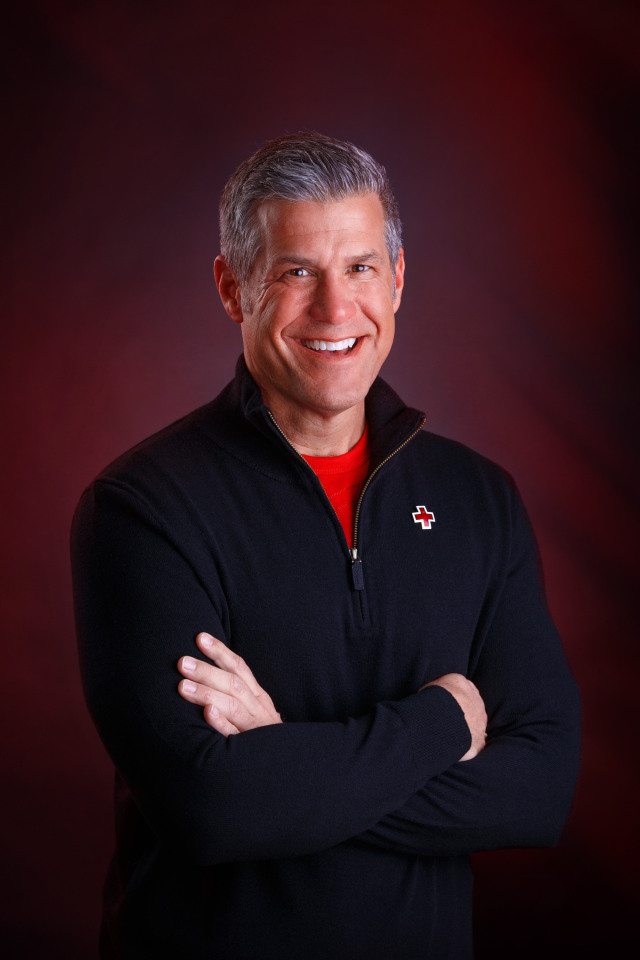 I will be participating — yes, dancing — in the "Dancing with Our Stars 2018: All-Star Edition" on February 24, 2018! I decided to take part in DWOS All-Stars to help maximize donations on behalf of the greatest Red Cross chapter in the U.S. (Northeast Wisconsin)! Also, it is just something I would never do … so why not embarrass yourself for a good cause!

I am very fortunate to serve as a member of the board of the American Red Cross for Northeast Wisconsin. The members of the board, led by Steve Hansen and Pat Exarhos, are some of the best in the business and our Chapter is in great hands! Can't thank all the Red Cross volunteers enough for all they do — they are truly unsung heroes!
It would be absolutely amazing if you would consider donating to this great event.
Check out Paul's full profile to learn how he got involved in the Red Cross and Schneider.

Looking for a new job?
See what opportunities Schneider has available in your area.
About the author

Schneider Guy loves the "Big Orange." He's passionate about the trucking industry and connecting people to rewarding careers within it. He's been the eyes and ears of our company since our founding in 1935, and he's excited to interact with prospective and current Schneider associates through "A Slice of Orange."
More posts by this author