#SteeringTowardKindness: Moving toward a better trucking industry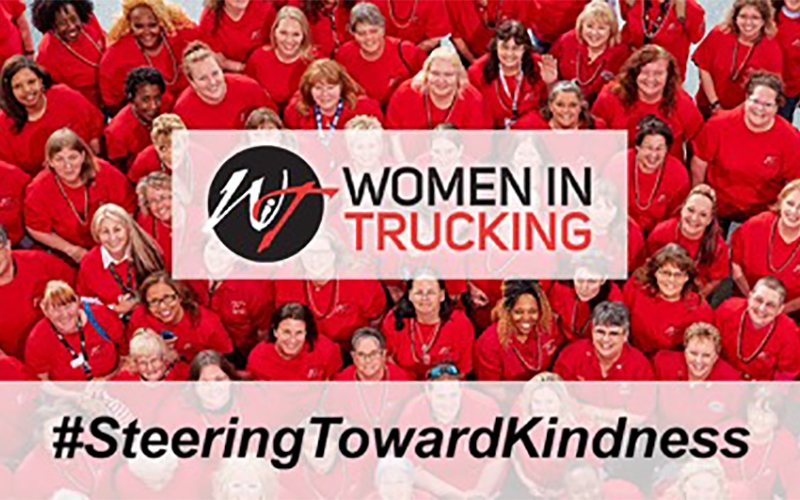 Editor's note: This guest post, originally published on the Women In Trucking blog, is republished with permission.
Remember the book, "All I Really Need to Know I Learned in Kindergarten" by Robert Fulghum? If you've never read it, let me give you a few of the author's reminders.
Share everything.
Play fair.
Don't hit people.
Put things back where you found them.
Don't take things that aren't yours.
Say you're sorry when you hurt someone.
Live a balanced life.
These are actually pretty simple to understand, even for adults, and I'm guessing you were told these "rules" when you were a child. If not, I am truly sorry if you didn't learn these effortless ways to get along with the people around you.
Unfortunately, it seems as if many of us have either forgotten or just ignore these minimal ways to avoid conflict with others. I cannot understand how people can be so cruel and negative. Look at the social media posts and you'll see hatred and anger. Listen to the CB radio and you'll hear some pretty nasty things from those anonymous voices coming over the radio.
Why?
When someone says something rude or hateful to me, my response to them is always, "Was that meant to be helpful?" You can also ask them if they are intentionally trying to hurt you. Sometimes people don't realize how angry they sound and maybe they don't mean to sound so hurtful.
Another thing to consider is whether it is about you or if it's really about them. In other words, don't assume YOU are the focus. One of the best pieces of advice I ever received is to "Assume good intent." When someone does something that YOU find offensive, ask yourself if it was really directed at you, or maybe it's something they're dealing with.
For example, that person who left you in the dust at an intersection just might have an ill child or a pregnant wife in the back seat. Maybe they were just diagnosed with a terminal illness. You just don't know the reason for their haste or their distraction. But … it's not always about you.
If giving them the finger makes you feel better, then you need to reconsider how your actions reflect your character. Swearing at anyone doesn't help create a positive relationship. My mother always said that using profanity means you're not smart enough to find the proper word. BLEEP!!!
The trucking industry seems to have its share of anger. People tweet, post and blog such nasty things about others, and I can tell you I have been the target often. My response is that these people must have a lot of frustration and they want to spread it. That's their problem. I refuse to allow it to negatively affect MY day.
In fact, this blog is to start a movement. Let's change the trucking industry and start helping one another. Let's remind ourselves what we learned in Kindergarten. Say you're sorry when you hurt someone, and don't hit people. Hitting may be physically or figuratively, like on social media. Stop hitting!
My challenge to you is to be kind. I've started this movement with the hashtag #SteeringTowardKindness. It's similar to the Women In Trucking tag line, #SteeringTowardDiversity. Let's work on making our industry a more accepting and warm environment.
A recent Gallup report claimed that 65 percent of employees have not received ANY recognition or appreciation for a job well done in the past 12 months. Maybe you feel the same. Maybe you haven't had someone thank you in over a year. Let's change that.
Help me transform the trucking industry into a more welcoming place. Maybe we can reduce turnover. Maybe we can retain the drivers who enter this industry without a true understanding of the challenges and opportunities. Let's help them, not ridicule them. Let's show them some kindness.
My challenge for you is to take one week, yes, only one week. Say one thing nice to someone EVERY day. Share your experience with us on #SteeringTowardKindness. Thank the person who cleans your shower or pours your coffee. Help the driver who needs a spotter to back into the dock. How did it make you feel to share a smile with that person?
Let's make the trucking industry a better place for everyone. Give it a week and let me know how it changes you.
#SteeringTowardKindness
Learn more about how Schneider supports women in trucking.
About the author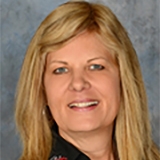 As Women In Trucking Association founder in March 2007, Ellen Voie serves as the nonprofit organization's President/CEO. Voie was previously the Manager of Retention and Recruiting Programs at Schneider. Voie holds a Class A commercial driver's license as well as a private pilot's license and enjoys flying her Cessna Skyhawk when the skies are blue!