Successful Internship Programs: 20-Year Schneider Associate Started as an Intern
"I gained a whole new appreciation for the hard-working men and women out on the road each day hauling freight while keeping our roadways safe!"
Looking for the perfect internship?
Check out the various internship opportunities we have for college students.
About the author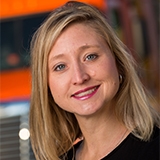 Becky Collar is a Corporate Recruiter and has been with Schneider since starting as an intern in May 1997. She has held various positions throughout the organization including Logistics Technician, Team Coordinator, Technical Trainer, Payment Improvement Representative, Customer Service Manager, Rates Manager and Driver Business Leader.
More posts by this author