Everything truck drivers should know about Daylight Saving Time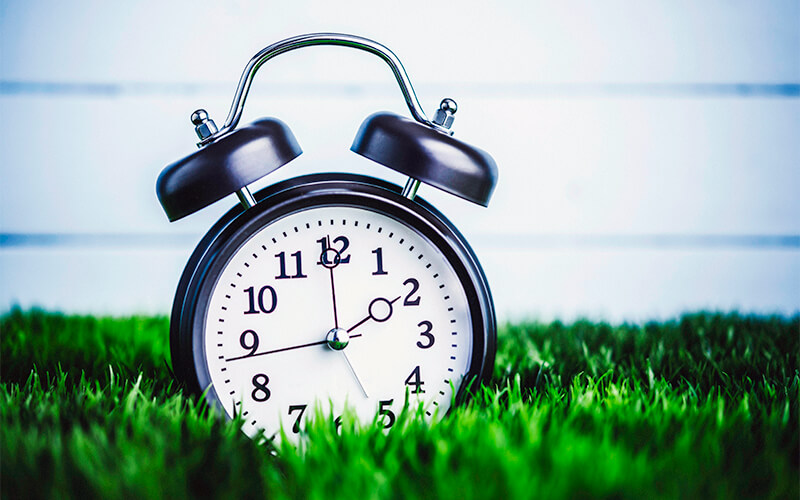 Daylight Saving Time (DST) — not Daylight Savings Time — can have a big effect on truck drivers, from sleep schedules, to logging considerations, to safety on roads filled with fatigued drivers. Here's everything truckers need to know about DST for March 2021.
When do I change my clocks?
Daylight Saving Time begins at 2 a.m. on Sunday, March 14 (and ends 2 a.m. on Sunday, Nov. 7), so it's recommended that you change your clocks one hour ahead — spring forward — before you go to bed Saturday night. Many electronic devices automatically adjust for DST, but double check your cellphone and other device settings, particularly if you rely on your phone as an alarm clock.
Arizona does not observe DST (except for Navajo Nation), and neither does Hawaii.
How do Electronic Logging Devices (ELDs) handle Daylight Saving Time?
Schneider has used electronic logs since 2010 — e-logs (ELDs) are now federally mandated — and most e-log providers automatically handle the DST calculations for drivers. Drivers must remember that regardless of springing forward or falling back, you still have to adhere to the Department of Transportation (DOT) Federal Motor Carrier Safety Administration (FMCSA) Hours of Service (HOS) regulations for how many hours a truck driver can drive.
For springing forward, drivers do not get an extra hour to go toward your 10-hour break — you still have to take 10 actual hours off duty. You should add an "extra" hour to the number of hours you actually work.
E-log DST examples:
If you work 1-10 a.m., it should show you worked eight hours because you moved forward one hour during that timeframe.
If you start your 10-hour break at 10 p.m. Saturday, your 10 hours off duty would normally be completed at 8 a.m. Sunday, but because this is a DST day, you have only had nine hours off at this time and will need to stay off until 9 a.m. to have 10 actual hours off your break.
Same with the 34-hour restart — if the restart crosses over DST on Sunday, you will need to wait the extra hour to truly have 34 hours off. You must still take a full 34-hour reset and comply with all Hours of Service rules.
Schneider has almost fully transitioned to driver tablets but has a couple mobile communications platforms currently in use. The times for the duty status will show a Standard Time designation (EST, CST, etc.) for statuses before the time change, and a Daylight Time designation (EDT, CDT, etc.) after the time change. Since this is not a standard day, the time on your March 14 log will add up to 23 hours, regardless of what device you use.
Tablets with HOS functionality: Your device will automatically spring forward one hour at 2 a.m. of your regulatory home terminal time. The log graph will show the time period from 2 to 3 a.m. actually missing on the graph (example: 1, 3, 4, 5, 6).
Omnitracs MCP200 device: Your device will automatically spring forward one hour at 2 a.m. of your regulatory home terminal time. If you are on the same duty status at the time change, the graph will show a gap from 2 to 3 a.m.
All drivers must still take a full 10-hour break and comply with all Hours of Service rules. If you are using paper logs, you must flag your log in the remarks section with the words, "Spring Time Change."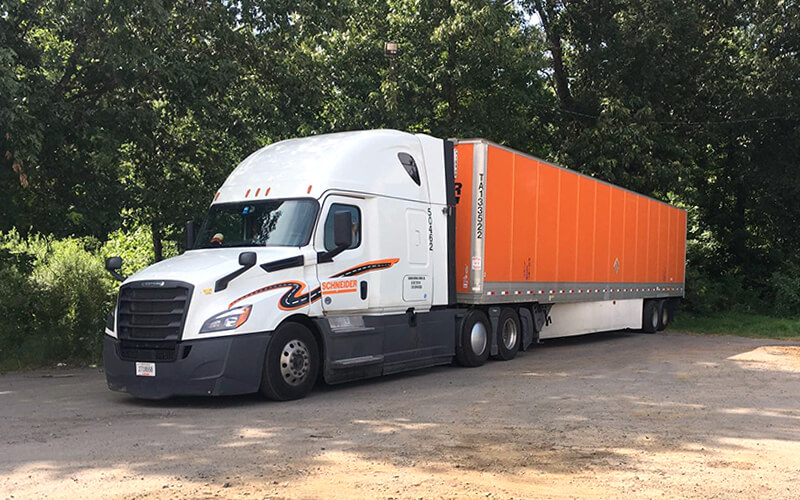 How does Daylight Saving Time impact truck driver safety on the roads?
According to a 2020 University of Colorado Boulder study analyzing 22 years of data, "Evaluation of the Acute Effects of Daylight Saving Time on Traffic Accident Risk," in the first week after DST, there were a total of 627 deaths associated with the spring time shift and a 6 percent spike in fatal accidents the workweek following.
Fatigue is a major factor. Sleep schedules are altered. Circadian rhythms (your body's natural sleep cycle) are impacted. According to the AAA Foundation for Traffic Safety, people who sleep six to seven hours a night are twice as likely to be involved in a fatal crash.
What does that mean for truck drivers, and what are some driver safety tips?
Vigilance is critical. It's important for truck drivers to do what they can to keep both themselves and the motoring public safe following Daylight Saving Time. One preventative measure professional drivers can take is to adjust their sleep schedule either gradually before the time change OR throughout the week following the time change.
Adjust your bedtime gradually before Daylight Saving Time date:
A week before, go to bed and get up ten minutes earlier than you usually do.
The next day, get up and go to bed ten minutes earlier than the previous day.
Continue this pattern until you're going to bed and getting up an hour earlier than usual.
Adjust your bedtime throughout the week following the Daylight Saving Time date:
The night after the time change, go to bed an hour earlier (which to your body is the same time as before).
The next night, go to bed 10-15 minutes later than the night before.
Continue this pattern until your body has caught up to the Daylight Saving Time.
In addition to adjusting their sleep schedule, truck drivers should use trip planning best practices. Take note of the electronic logging information above. Double-check your pickup and delivery times, Estimated Times of Arrival (ETAs) and Next Available Times (NATs).
It's just one hour, but it's still important to plan accordingly! Drive safe!

Looking for better sleep patterns when you're on the road?
We've written several blog posts to help you get quality sleep and stay safe on the road.
About the author

Schneider Guy loves the "Big Orange." He's passionate about the trucking industry and connecting people to rewarding careers within it. He's been the eyes and ears of our company since our founding in 1935, and he's excited to interact with prospective and current Schneider associates through "A Slice of Orange."