What to do on your lunch break: 7 ways to boost afternoon energy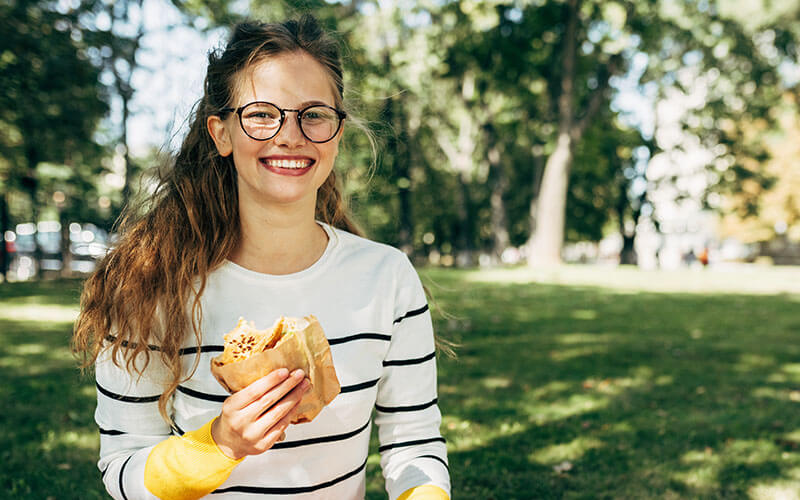 Estimated reading time: 5 minutes
Multiple psychological studies stress the importance of lunch breaks at work. Not only do lunch breaks give you the nourishment you need to finish out the day, but they also help you decompress and re-charge mentally. In fact, a survey done by Tork found that workers who take a lunch break every day are more likely to be satisfied with their job and work productivity.
However, what you do with your time away from your desk can affect how you feel once you return.
If you're struggling to figure out what to do on your lunch break, here are the most enjoyable and mind-boosting suggestions that can help you get the most out of your workday.
Top 7 ideas for what to do on your lunch break:
1. Get a workout in.
Exercise will help get your blood pumping and give you that extra boost you need to make it through the afternoon.
According to Mayo Clinic, regular exercise releases feel-good endorphins that can help improve mood, ease anxiety and boost your self-confidence. Finding opportunities to get up and move during the day is especially important for people who have stationary office jobs.
Doing 30 minutes or more of exercise a day for three to five days a week is recommended, but as little as 10 to 15 minutes of physical activity can make a difference.
You can start by taking a walk around the block for at least 10 minutes every day. If you can't get outside, go for a walk inside the building you work in instead. Remote workers can step aside for a quick yoga session or choose from a wide range of at-home workout videos on YouTube.
If you're looking to get the most out of your session, more vigorous activities like running and bicycling may offer a stronger endorphin rush.
2. Visit your favorite dining spot.
Sure, you'll have to watch the time, but venturing outside of your workspace for lunch can be a nice change in atmosphere.
According to the Dana Foundation, changing your environment stimulates your mind and can wake up parts of your brain that might have been dormant.
Grab your packed lunch and enjoy a meal in your favorite spot, whether that be a public park, an outdoor bench or a cafeteria. You could even grab a meal at a local restaurant if you know the service is fast. Just not too fast since fast food tends to be high in saturated fat, which can put you in a post-lunch slump.
3. Check in with friends or family.
It can be hard finding time to nurture relationships outside of the workplace and home.
For those who lead a busy life, a lunch break could be the perfect time to catch up with family members or friends. Plus, you'll have the opportunity to decompress and talk through any stress you may be experiencing.
This could include calling up a retired parent/grandparent or setting up a video call with an old friend whose break period overlaps with yours.
4. Run some errands.
You may be able to use some of your lunch time to run an errand or two.
Go grab that grocery pick up, run to the bank or drop off mail at the post office. You will have the chance to enjoy some fresh air and focus on something non-work-related before returning to your desk. Plus, it will help shorten your to-do list, freeing up more time to relax in the evenings and on weekends.
Just be careful not to shove too many tasks into your lunch period, or you'll miss out on the re-energizing benefits a lunch break is meant to provide. Aim for a lunchtime to-do list that can be completed within half of your break period.
5. Catch up on chores.
If you work from home, taking a few minutes to tidy up your workspace or throw in a load of laundry could leave you feeling a sense of accomplishment as you dive into the afternoon.
Plus, being able to knock out some tasks in the middle of the day will free up time in the evening. You could even try listening to a podcast or music while you work to give your brain the chance to focus on something outside of work-related matters.
Again, don't overdo it. Diving into a big cleaning project or a lengthy to-do list could cause you to feel more distracted as you return from lunch. So, limit your lunch break chores list to the tasks that can be done quickly.
6. Expand your network.
Office dining areas and cafeterias are some of the most promising places to build relationships at work. According to Mayo Clinic, dining with co-workers can increase both cooperative behavior and overall work performance.
Plus, you'll find opportunities to connect with your leaders and colleagues, or even learn about a different area of business within your company by starting a conversation with someone new.
You can combine networking with some of the other lunchtime activities mentioned above by inviting a colleague to join you for a walk or grab lunch down the street.
7. Eat something nutritious.
Whatever activities you decide to build into your lunch break, it's important that you're not cutting out your mealtime to make them happen. Choose nutritious foods that provide energy for the rest of the day.
A few brown-bag friendly recommendations from the Mayo Clinic include:
Whole-grain pita bread stuffed with sliced chicken, veggies, cheese and light dressing.
Low-fat cheese and smoked turkey slices with whole-grain crackers.
Whole-grain pasta salad with chicken, veggies and shredded cheese.
The organization also warns against vending machine snacks, which are usually high in sugar, salt and calories, and low in nutritional value. Instead, keep a stash of pre-portioned mixed nuts, dried fruit and granola bars to turn to for a healthy snack.
Remember, your lunch breaks are your time, so use them the way you want! Working through your lunch break will leave you feeling hungry, tired and unfocused for the remainder of the day.
Taking steps to create a healthy lunchtime routine will help establish a work-life balance within your workday, which will contribute to a healthier work-life balance overall.
Looking for more career advice?
From improving your morning routine to taking on more responsibility, you can get more career advice from Schneider associates by checking out our other office-themed blogs.
About the author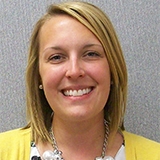 Ashley is a Sr. Corporate Recruiter who started her journey at Schneider in 2015. Over the years, she has been involved in many special projects and operating plans that have helped the company's recruiting efforts. Ashley also oversees Schneider's Summer Internship Program: She enjoys working with colleges and students all over the country! Outside of work, Ashley is very busy attending her four children's sporting events and activities. She also loves biking, gardening and going on supper club dates with her husband.
More posts by this author