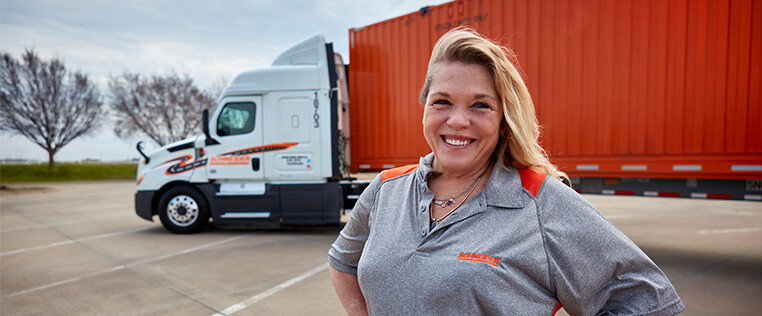 Experienced truck driving jobs
Why Schneider?
Schneider has had 6,229 drivers who've driven over 1 million consecutive miles safely in company history, with 1,042 currently in the fleet. The fact is, you don't grow like we have without being a great home for experienced drivers. And we are. More than ever, thanks to recent upgrades to our experienced truck driving jobs based on experienced driver feedback.
Driving the industry forward on diversity
The trucker stereotype needs to be shattered. The reality is that trucking is one of the most diverse industries out there, thanks in large part to Schneider's leadership. Whatever your background, you'll fit in here. A few examples:
Canada

Experienced drivers love Schneider's Canadian opportunities and seamless border crossing experience.

Español

¿Te sientes más cómodo hablando español? Investigue y hable con un reclutador bilingüe hoy.
Find experienced drivers jobs near you: