Meet 2017 Ride of Pride Driver, Navy reserve veteran David Price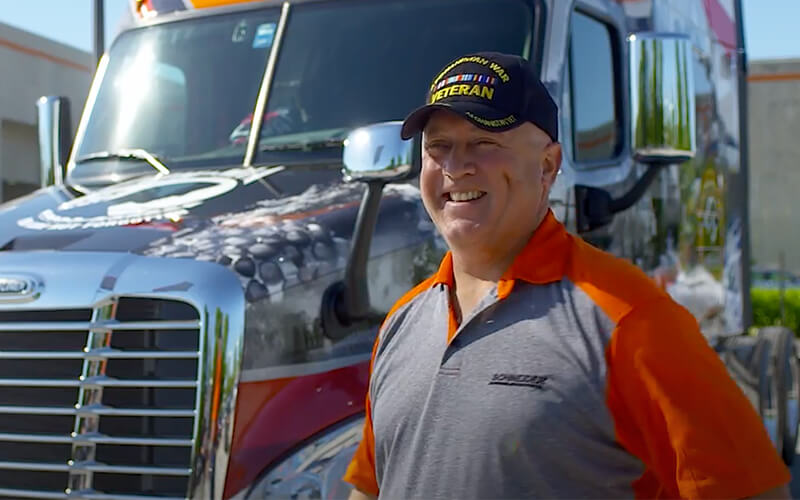 Schneider Driver and U.S. Navy Reserve veteran David Price feels that his entire life has prepared him to embrace the role as the 2017 Ride of Pride driver.
David's father was a major influence in both his passion for the road and the military, having visited the race track when David was a young boy as well as bestowing a collection of family military memorabilia that David now houses in his home "museum."
"My past has been the fire and the inspiration that has prepared me for this honor," David said days before he picked up the 11th Schneider Ride of Pride, a truck series designed as a rolling tribute to members of the United States Military – past and present.
A Fort Worth, Texas, resident, David entered the military in 2003, his desire to serve stirred by the 9/11 attacks. For David, though, joining the military wasn't easy at age 38.
"I couldn't get a recruiter to call me back, and I knew why," Price said.
So, David took it upon himself to drive to the Naval Air Station in Fort Worth.
"I went right up to the gate and said, 'I want to enlist in the Navy,' and the person on the other side said, 'Well, Sir, hang on just a minute.' Five minutes later I was in a car heading into the recruiting office."
David was quickly promoted from petty officer storekeeper to a second-class petty officer storekeeper thanks to his "If you're going to bring me a problem, you better bring two solutions with it" thinking.
After working with heavy equipment for the Texas Department of Transportation on the civilian side, David spoke to a career counselor and moved into the position of equipment operator. Before he knew it, he was being deployed halfway across the globe.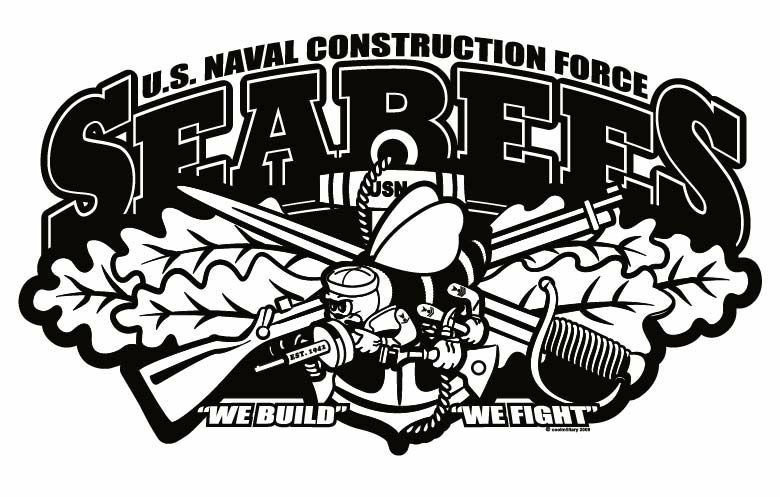 "I was deployed to Kuwait for one year and Afghanistan for 15 months as a member of the Seabees," David said. The Seabees is a construction battalion of the Navy that goes out in advance of other operations to build sites.
"It was boots in the sand, all the dirty grimy bombs and attacks. … I was right there in it."
After being away from his family for holidays and important events throughout his 14-year military career and coming to terms with the idea that in his role, one bomb could eliminate his chances to return to them, David decided to forgo renewing his contract with the Navy.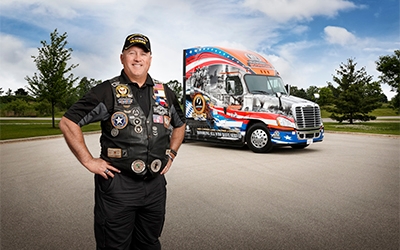 "Afghanistan made it up in my mind that when my contract was done, I was done," Price said. "I had served my country and really felt like an American at that time. I did what I set out to do, and it was time to go back with family."
It doesn't take more than a minute or two of talking to David to realize how great of a dad he is and how important family is to him — in fact, he chose to drive Intermodal with Schneider because it meant more time with family.
David has been driving for Schneider for five years and in 2013 became a training engineer in his home base of Haslet, Texas, just north of Fort Worth. He is also a Presidential Award of Operational Excellence recipient for his leadership work during the transition period of Schneider implementing its own Intermodal chassis.
Then, earlier this year, David received a phone call notifying him he was a finalist for the Ride of Pride position.
"That's when the reality of it really came home because I actually felt like this might be something that I would get," Price said. "Honestly, it's a humbling, huge honor to even be selected from all the people worthy to drive this truck."
So, when David found out he had received the role, he was even more overwhelmed with emotion. "I lost it when I got the phone call telling me I had been selected," recalled Price. "It was like being there when my grandchildren were born. It was really that heartfelt and wonderful."
David picked up his truck on May 26, 2017, the eve of Memorial Day weekend.
"When I walked up to it, that's when the tears started rolling down my cheeks because I realized just how beautiful this Ride of Pride is and how much — emotionally — it's going to have an impact on past, present and maybe even future veterans and service members."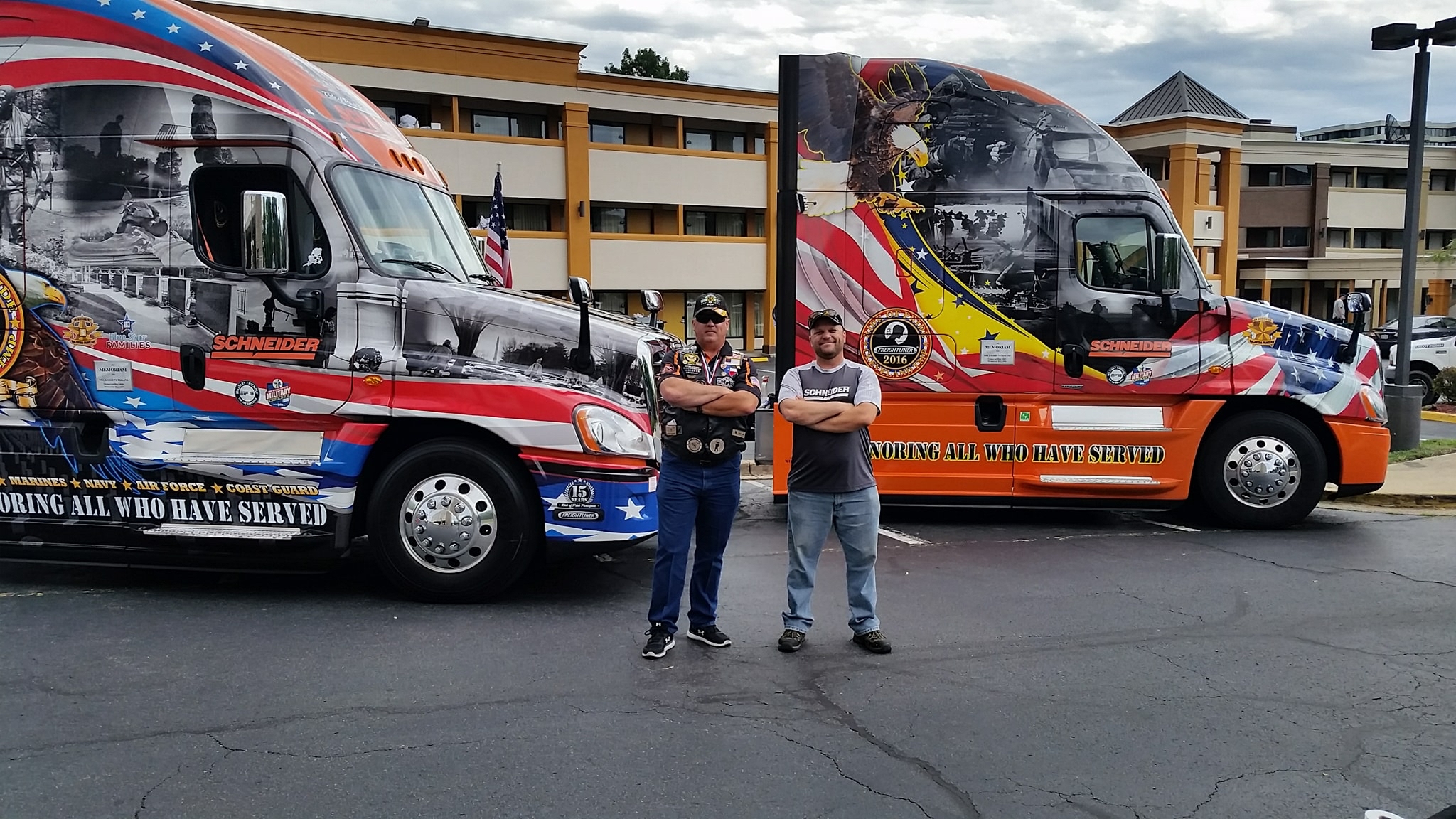 That holiday weekend, David joined 2016 Schneider Ride of Pride Driver Jon Ritscher at Rolling Thunder, a motorcycle demonstration in Washington, D.C., in support of our nation's veterans, POWs and MIAs.
"The truck belongs to all of us. This truck isn't just mine, it's all the employees', the military service men and women, it's yours," David said. "This truck is a rolling thank you."
Do you have military experience?
We'll convert it to Schneider experience towards pay. Submit a profile and see what driving jobs we have available.
About the author

Schneider Guy loves the "Big Orange." He's passionate about the trucking industry and connecting people to rewarding careers within it. He's been the eyes and ears of our company since our founding in 1935, and he's excited to interact with prospective and current Schneider associates through "A Slice of Orange."
More posts by this author