Best trip planning GPS apps for truck drivers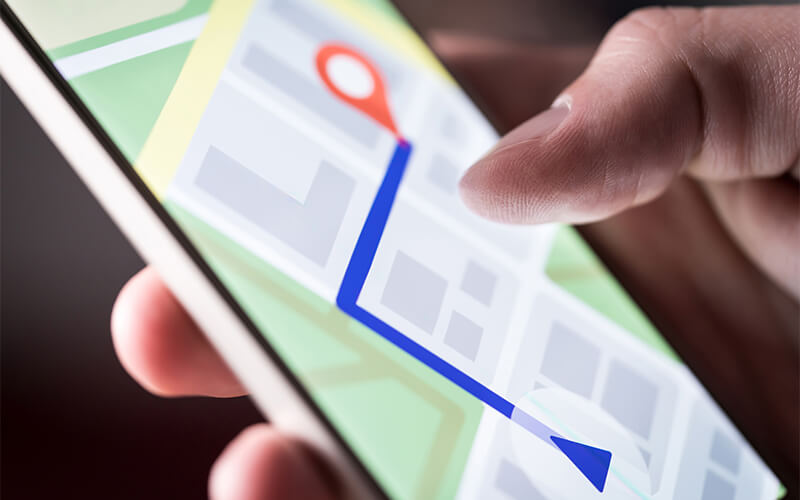 Estimated reading time: 4 minutes
Every day, thousands of truck drivers crisscross the United States, delivering essential products and supplies. But not all roads are suited for large commercial vehicles. That's why navigational tools like maps and GPS are so useful for truck drivers when trip planning.

Truck drivers should always trip plan before they set their GPS and drive, as drivers are not allowed to use their phone for navigational purposes while they are driving. However, you can still use convenient GPS app technology to help plan routes before hitting the road.
But, with so many apps on the market, you may be asking yourself, "what is the best GPS app for truck drivers to use when planning a trip?"
Best trip planning GPS apps for truckers
Drivers can use GPS apps to scope out delivery locations, plan breaks and find convenient fuel stops along their routes. In fact, Schneider has even designed our own GPS app to help truck drivers navigate roads and plan trips with ease.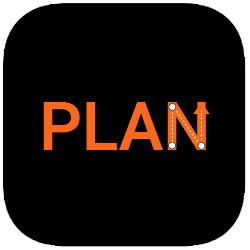 Schneider's Trip Plan app
GPS and navigation tools can be expensive. So, why pay for your own GPS when you can get a top-of-the-line navigation tool for free through Schneider?
Schneider's company-provided tablets come fully equipped with the Trip Plan app, which offers a variety of tools to help drivers trip plan and stay distraction free and on route.
The Trip Plan app automatically updates you and the dispatch system on your estimated time of arrival. Meaning that dispatch will automatically be able to see if you are running ahead or behind schedule.
This app is powered by Schneider's ETAi system, which interfaces with GPS routing for fuel stops, restricted truck and HazMat routing along with other points of interest.
On top of that, Schneider's Trip Plan app also allows drivers to:
Input planned breaks and search thousands of points of interest along your route.
Help determine where you might be at the end of your day and what truck parking options will be nearby.
Automatically adjust estimated times of arrival based on live weather, road and traffic conditions.
Learn more about how Schneider's apps and driver tablets are improving driver experience.
Additional trip planning GPS app options
If you aren't driving for Schneider yet and are not ready to invest in a high-quality GPS tool, you may want to consider using one of these GPS apps for trip planning: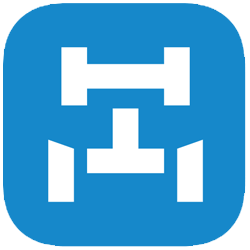 1. Trucker Path.
Trucker Path is a free GPS app that allows drivers to rate locations, read reviews and provide live feedback for various destinations. This app lets drivers see and rank how busy truck stops are or how full rest areas are throughout the day, making it easier to know when to stop at each location on your route.
Other app features and benefits:
Get access to truck maps that include fuel stations, independent truck stops, free parking, rest areas, parking, weigh stations, stores and truck washes.
View live updates on weather, traffic and road conditions.
Plan multiple day trip routes with Trucker Path's trip planning feature.
Get live updates on fuel prices, business hours and parking availability for thousands of locations.
View and write reviews for marked locations.
Communicate with other drivers using the app's online forum
You can try Trucker Path for yourself by downloading the app on your Apple or Android devices.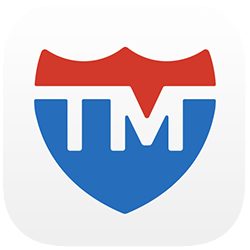 2. TruckMap.
TruckMap provides truck drivers with maps and routes that are designed for commercial vehicles like semi-trucks. Additionally, this free app also allows drivers to view truck entrances at facilities, weigh station statuses and leave reviews of destinations.
Other app features and benefits:
Plan routes based on truck weight, low clearance, tolls, and HazMat preferences.
Customize your truck height and weight to help tailor routes to your preferences or requirements.
Search over 400,000 truck parking spots across the United States.
View up-to-date fuel prices and parking information.
Filter locations to find truck stops with specific amenities like laundry, showers, truck washes and many other service offerings.
Learn more about TruckMap or try it for yourself by downloading the app on your Apple or Android devices.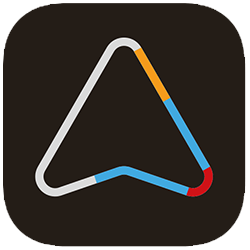 3. Hammer.
Hammer is a free app that offers truck routing based on truck-specific preferences. This app alerts drivers about weight stations, speed limits and construction zones to improve route efficiency.
Other app features and benefits:
Optimize and plan routes based on truck type, trailer size and HazMat load information.
Apply route preferences to avoid tolls, difficult turns, low bridges and other difficult roads for trucks.
Find parking options and other points of interest across the United States.
Choose from the fastest, shortest or most balanced route options to find your ideal route.
You can try Hammer for yourself by downloading the app on your Apple or Android devices.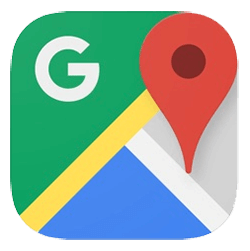 4. Google Maps.
Although Google Maps is not specifically designed with truck drivers in mind, this app can still be a useful GPS tool. Google Maps is especially helpful during trip planning and when drivers take their breaks, as it allows you to search points of interest and get walking directions. Drivers can also use this app like an atlas by searching for specific highways and roads or checking geography.
Other app features and benefits:
View your routes and delivery locations in street view to ensure you know where you're headed.
Explore restaurants, hotels and other points of interest near you.
Get estimated walking or public transportation times to nearby locations.
Search Uber and Lyft prices.
Get real-time updates on road conditions.
Use offline maps to search and navigate without internet connection.
Give Google Maps a try the next time you're planning a route by downloading the app on your Apple or Android devices.
Want to see even more products and technology for drivers?
We've got the scoop on topics truck drivers care about. Find out more about the best technology, gadgets, recipes for truck drivers.
About the author

Schneider Guy loves the "Big Orange." He's passionate about the trucking industry and connecting people to rewarding careers within it. He's been the eyes and ears of our company since our founding in 1935, and he's excited to interact with prospective and current Schneider associates through "A Slice of Orange."