The 12 best trucker apps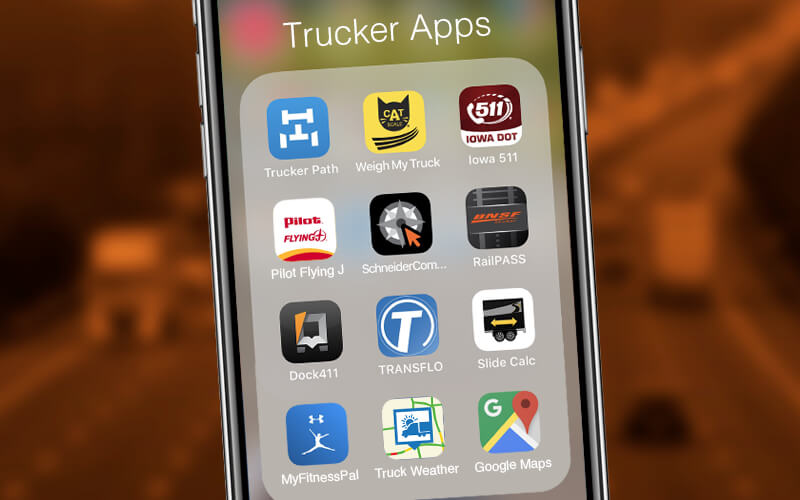 Technology continues to help make truck driving more efficient. The old saying, "work smarter not harder" can be demonstrated by truck drivers who use apps on their smartphones each day for truck driving purposes (but never while actually driving).
We wanted to answer the question, "What is the best app for truck drivers?" so we asked our drivers on Facebook and Instagram what trucker apps they use and received over 100 comments in return.
Based on the opinions of those who commented on our posts, we compiled a list of the 12 best trucker apps we think every driver should download.
Remember though, the apps that will work best for you also depend on what kind of truck driver you are, what kind of freight you haul and who you work for.
Top truck driver apps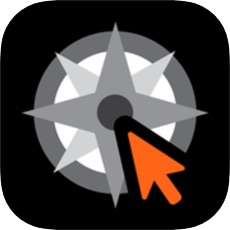 1. Company-specific apps
Many large trucking companies have created company apps specifically for their drivers. Schneider's app, for example, is
Schneider Compass
, and it allows drivers to view pre-assignments, check pay statements, update benefits, watch instructional videos, read news articles, etc.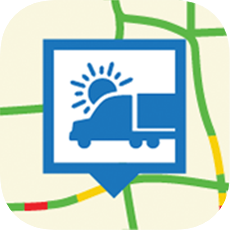 2. Trucking Weather and Traffic
On top of normal weather app features like temperature and weekly forecasts, the Truck Weather app has additional components that make it a great tool for drivers to use during their
trip planning routine
. The traffic conditions map shows things like traffic flow, road conditions, car accidents and delays, and the radar map can be customized to the driver's preferences, like radar, temperature, wind speeds, etc. This app combines both maps and weather components so that everything is in one spot.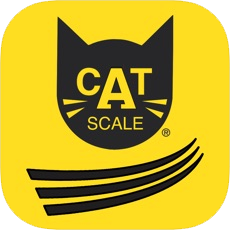 3. Weigh My Truck by CAT Scale
The Weigh My Truck app was created to save drivers time while at weigh stations. Drivers simply weigh their truck and pay for their weight using a smartphone at the scale. A copy of the weigh ticket is then emailed to the driver.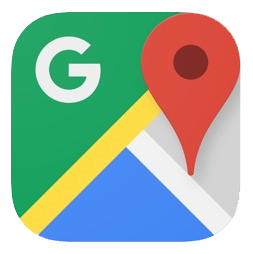 4. Google Maps – Navigate & Explore
Google Maps is a navigation app that offers satellite imagery, aerial photography, street maps, 360-degree panoramic views of streets, real-time traffic conditions and route planning. It can also be used as a pre-trip tool, as drivers can see exactly where they are going and what entrances to take when they arrive at customers.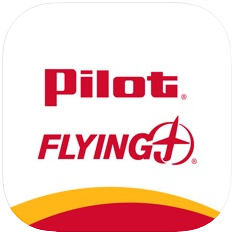 5. Pilot Flying J
Many major truck stops, like Pilot Flying J, have designed apps that allow truck drivers to create accounts, earn exclusive offers, find the closest truck stop, see how many parking spots are available at a location, reserve showers, etc. Pilot Flying J was one of the most popular amongst drivers who shared what their favorite apps are.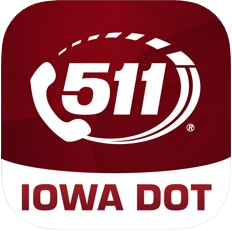 6. DOT 511 app in each state
Each state has its own DOT 511 app. The 511 app is a 24/7 traveler information system that provides up-to-the-minute traffic information about accidents, construction, travel times, travel speeds, lane closures and more.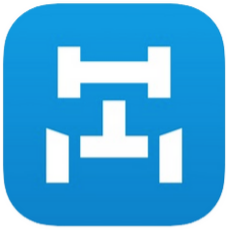 7. Trucker Path – Truck Stops & Weigh Stations
Possibly one of the most popular trucking apps, per our driver responses on Facebook and Instagram, Trucker Path helps drivers trip plan. The app includes information on truck stops, available parking, fuel prices and weigh station statuses.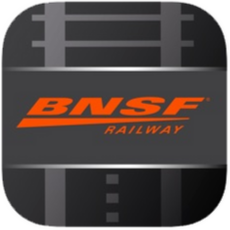 8. RailPASS
The BNSF railway mobile app was designed to create an efficient and expedited gate experience for
intermodal truck drivers
who need to drop off, pick up or locate a shipment at a BNSF intermodal facility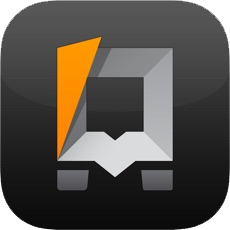 9. Dock411
This app saves drivers time and money at docks by displaying dock details, like wait times, weight limits, overnight parking options, hazards, local directions, what doors to go to, if bathrooms are available, etc.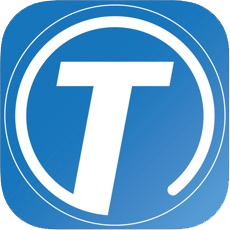 10. TRANSFLO Mobile+
The Transflo app lets drivers manage their work, including giving them the ability to scan paperwork from the convenience of a smartphone.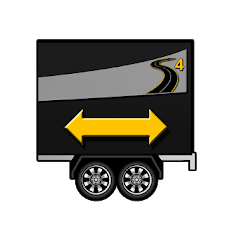 11. Trucker's Slide Calc
A great tool for new drivers, this app allows truckers to enter their axle weights (either platform scale or individual axles) into the program, and then the app calculates how much each axle is over or under.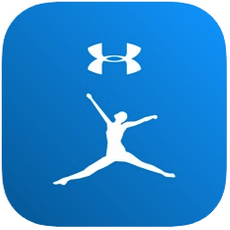 12. MyFitnessPal
Although MyFitnessPal was not one of the most popular apps mentioned by drivers, health and wellness apps are the perfect way for truck drivers to improve their healthy habits.
According to Atlas physical therapist Darin Flannery, who writes health and wellness blogs and works directly with drivers, one of the most commonly-used diet tracker apps amongst truck drivers is MyFitnessPal. The app encourages users to track their daily progress, including what they eat and when they exercise.
Searching for something better?
Schneider offers one of the largest varieties of truck driving jobs in the industry. Search all of our openings near you and find exactly what you're looking for.
About the author

Schneider Guy loves the "Big Orange." He's passionate about the trucking industry and connecting people to rewarding careers within it. He's been the eyes and ears of our company since our founding in 1935, and he's excited to interact with prospective and current Schneider associates through "A Slice of Orange."