Tips to dress for success in the workplace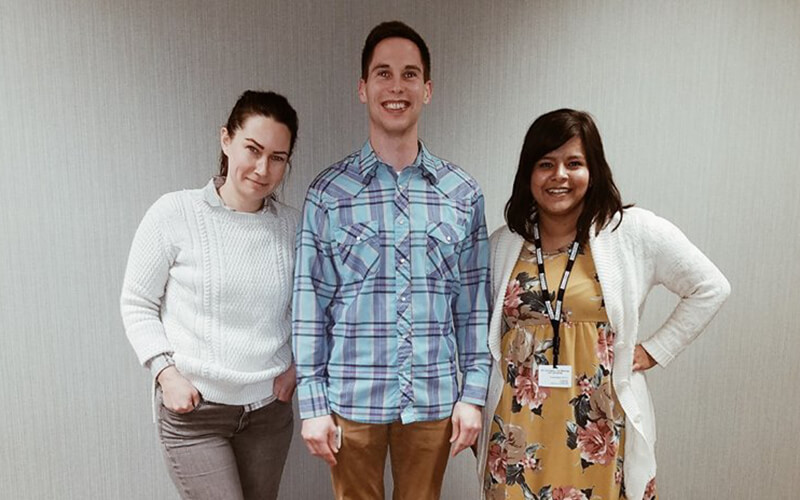 As recent as five years ago, most organizations and businesses still required their associates to wear business dress clothes. Today, though, to appeal to the new generations entering the workforce, more and more are switching to business casual or simply casual dress codes.
Despite these more lenient dress codes, it's still important to come to work every day looking professional. This means wearing clothes that are appropriate and allow for productivity.
Spend some time reviewing your company's policies. If you're still unsure what a business casual or casual dress code means for you, read these tips about how to dress for success in the workplace.
Tip 1: Dress for your day
Just because the organization you work for allows casual dress, it doesn't mean you can't wear dress pants and a button-down shirt, especially if you have an important meeting that day.
If you know you'll be meeting with someone like a customer, it may be a good idea to wear something more formal than your usual jeans. You only have one chance to make a good first impression, and people often make judgments based just on the way you look.
Tip 2: Follow your manager's lead
The old saying "one should dress for the next job promotion they want" is still relevant, even in a casual dress work environment. If your leader still wears dress clothes or nicer casual wear daily, you may want to consider doing the same. It will be worth it if you receive the promotion one day.
Tip 3: Business casual doesn't mean pajamas are OK
When picking out your outfit in the morning, remember you will be stepping into a business environment. A few quick tips to remember when getting ready in the morning:
Do your best to cover up any tattoos
Yoga pants and ill-fitting clothing are never acceptable
Ensure your footwear aligns with policy (sandals or over-worn tennis shoes are often worn when they shouldn't be)
Ensure your clothes are not wrinkled – there are great wrinkle-release sprays if you do not own an iron
T-shirts with inappropriate wording are not OK in the workplace
Tip 4: Think about the people who could see you
Even if you don't have any important meetings and you know you'll be spending the majority of your day at a desk, it's still important to consider who could see your outfit.
When you're walking through the lobby in the morning, a customer could be waiting to meet with an associate. When you're grabbing lunch in the cafeteria, a job applicant could be learning about the company in a lunch meeting. There could even be a tour for guests moving throughout the company who see you at your desk.
Although you may not care what you look like in the eyes of these people, the organization as a whole does and it's vital to keep that in mind.
Tip 5: Don't put your boss in an awkward situation
When you're uncertain if an item of clothing is appropriate for work or not, don't wear it. You should be 100 percent confident that your outfit will be boss-approved.
The last thing you or your leader wants is to discuss your clothing choice. Think about it: Is the risk of being sent home by your manager really worth the payoff of wearing that specific outfit?
Tip 6: Work is not a fashion show
That glittery or ripped pair of jeans in your closet can wait for a different occasion. It's more important to look professional than trendy while at work.
You don't need to buy your work clothes from high-end stores either; consignment shops will work just fine. You're not expected to have a huge wardrobe, just one with appropriate options.
Additional piece of advice:
You can be in the most professional outfit, but if you have a poor attitude when you walk into work, that's all people will notice. A smile and a good attitude are more important and have more of an impact than you think.
Looking for more professional development?
Check out more of our blogs about professional development and how to make the most of your career.
About the author

Schneider Guy loves the "Big Orange." He's passionate about the trucking industry and connecting people to rewarding careers within it. He's been the eyes and ears of our company since our founding in 1935, and he's excited to interact with prospective and current Schneider associates through "A Slice of Orange."