Schneider driver's daughter pursuing summer Olympic dream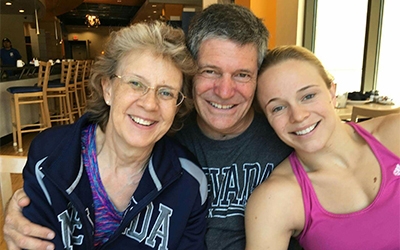 We treat our drivers like family.
At Schneider, we know the importance of our drivers' families, and that's why we work with them to make sure their needs are met. Apply for a driving job at Schneider, and we'll invest in you.
About the author
Mitch lives in Carson City, NV. He is in his second year as a Schneider driver and has enjoyed his experiences. Before joining Schneider Mitch ran his own business driving a mobile tire unit to perform onsite new tire installation for personal and business vehicles. His wife Vicki rented their family home to their son, sold most of their household belongings and hit the road with Mitch last February; she absolutely loves it! Together they have two children, Devin and Krysta. In Mitch's spare time he enjoys riding his motorcycle and attending their daughter's diving competitions.
More posts by this author