9 pieces of advice on how to communicate better at work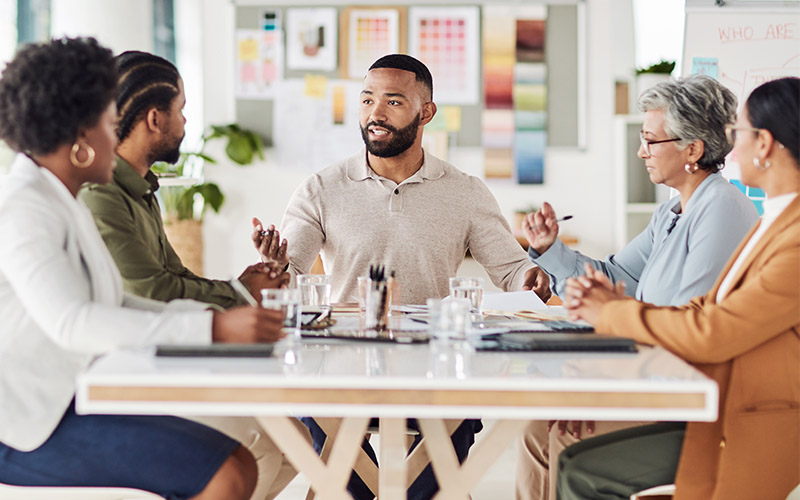 As professionals, we know how important effective communication is in order to be successful in the workplace. Things like not providing feedback, being unclear about expectations and not collaborating all lead to poor communication in the workplace.
The best thing you can do to prevent ineffective communication is to start with yourself – think about your current habits and what you can do differently to communicate better at work.
Unsure of where to start or how to improve? Check out these nine good communication skills every professional should incorporate into their life and see how you can add them into yours.
How to communicate better at work
1. Listen – With the intent of understanding.
Being a good listener is one of the best ways to communicate effectively. No one likes talking to someone who clearly does not 'hear' them and is simply waiting for a chance to respond.
Focus on listening to understand; do not interrupt or talk over someone. If needed, ask clarifying questions and offer support or empathy. There is no requirement to provide solutions – just a good listening ear is invaluable.
2. Understand that body language speaks volumes.
One of the easiest ways to be a better communicator is to work on your body language.
Practice making direct eye contact, leaning slightly forward in your seat, keeping your arms uncrossed and nodding your head to show your engaged. Also, be mindful of your tone of voice.
Adopting a friendly and open approach with your body language will invite others to trust you and speak frankly about whatever is on their mind.
3. Be clear and concise.
Striking a balance between saying enough to paint a full and colorful picture, but not so much that your audience loses interest in the minute detail can be difficult. Be sure and say what you mean and mean what you say by getting to the point and offering answers to any lingering questions.
4. Set the tone.
You have the power and ability to infuse a collaborative, I-want-to-help tone in the workplace. This 'tone' applies to both written (things like emails) and in-person (things like one-on-one meetings) context.
By having the right tone, you will become known for your honesty and integrity as you connect with people on a personal and professional level.
5. Believe in yourself.
The confidence you have in yourself is felt by others. However, having confidence to speak up can be especially tough when you are new to a job or company, so it's OK if this communication skill takes a bit longer to develop.
The best ways to become more confident is to learn as much about your role as you can, offer to take on new projects and observe how other people communicate on your team.
In the long run, strong confidence will lend itself to your believability and increase your trust factor. Find that balance between firm, fair, and friend. Stand tall and be brave!
6. Show your interest in the conversation.
When you are fully engaged in communication with another person, you will be able to hear them and understand them more clearly. Encourage openness with others by saying things like, "I understand" and, "Tell me more," as this demonstrates that you are truly interested in what they have to say.
7. Realize that respect is a two-way street.
One of the easiest ways to communicate better at work is to be a more respectful person. How to garner respect as well as how to demonstrate respect is an extremely valuable skillset.
Simple things like being on time for meetings, using peoples' names and staying distraction-free when having a conversation are all ways to show respect. Be mindful of how others may perceive you and take some extra time to be sure you are presenting yourself in the best light possible.
8. Be accepting of feedback.
Being open and accepting of feedback is a crucial skill necessary for successful communication in the workplace. Your leader will look for ways to help you get better and ultimately be more satisfied in your role.
They will do this by offering suggestions and pushing you to think differently about how you do things. Take their advice respectfully and openly – don't act close-minded or rude when they are communicating their thoughts to you. Remember, they are doing this because they care and want you to continue to grow in your role.
9. Encourage and compliment your coworkers.
Don't forget – everyone loves to hear things like, 'Good job today on that update!' and, 'I have every confidence in you that you will nail that presentation!' so be forthcoming with your praise of others.
Not only will it make them feel good about themselves, but the positivity will rub off on you as well!
All in all, good communication skills take practice
In summary, think of your communication skills as an identifying characteristic that defines who you are. Take time to present yourself and your ideas in a way that is collaborative and approachable, with a touch of class and personal style.
This may take some practice, but it is practice that will pay big dividends.
Get more career advice to help grow yourself professionally.
From how to stick to your goals to how to write a professional cover letter and more, check out all our blogs about how to grow in your career.
About the author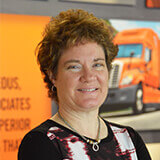 Gina's career in transportation started in 2013 when she joined Schneider on the Corporate Recruiting team, but soon thereafter, moved into a recruiter role for First to Final Mile. Prior to working at Schneider, she spent 21 years in the healthcare industry, managing medical staff credentialing and privileging processes. In her spare time, Gina enjoys working on her hobby farm and spending time outdoors with her husband.
More posts by this author