How to go to school and work full time: 6 tips from a grad student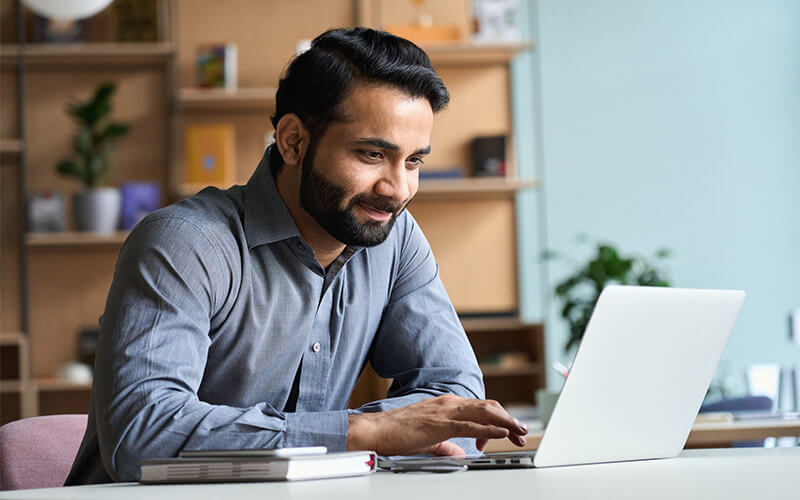 Estimated reading time: 4 minutes
Whether you're a trade school student, a first-time undergraduate or a returning student pursuing a master's degree, going to school while holding down a full-time job is a big commitment.
Having a clear plan for managing your time will be key in turning your ambition into success.
As a full-time Schneider Corporate Recruiter, who is also pursuing a Master of Business Administration, I have come across some helpful tips for staying on track, finding the right school and job and protecting your mental health.
Here is some advice on how to go to school and work full time that I have picked up along the way.
6 tips for how to go to school and work full time:
1. Find an online or self-paced degree program.
If you are not already enrolled in school, consider looking into colleges that offer online or self-paced programs. These types of programs are designed to provide additional flexibility for working students.
With an online program, you don't have to worry about being in a classroom on a certain day or time. You still have regular deadlines for completing assignments, but you can complete your coursework on your own time and schedule.
Self-paced programs also allow working professionals to complete their coursework online, but there are no deadlines for individual assignments. Instead, students are required to complete the course requirements within a certain timeframe, which for many programs can last up to six months.

2. Keep a daily schedule.
One of the most important things to remember is to create and stick to a strict schedule. If you go in expecting to improvise an effective schedule, you're setting yourself up for failure.
Making a realistic list of what you need to accomplish will keep you on track and help with prioritizing tasks. This could include writing out your schedule in a planner every day, writing out a to-do list at the beginning or end of each day or using Google calendars to plan your time out.
This is especially important if you're taking a self-paced program, where it's easier to fall behind without solid deadlines and a regular class schedule. I recommend setting your own due dates and crossing them off assignments as you submit them. These deadlines should be reasonable yet immediate enough to keep you challenged and engaged with your coursework.
This may be easier said than done for people who have children or who don't work the same hours every day or week. Remember that it's a game of consistency, not perfection.
Learning to cut yourself some slack if things don't go exactly as planned and get back at it the next day will be important to your success.
3. Consider becoming a part-time student.

In more intensive programs, a part-time class schedule can give you the flexibility you need to get the most out of your coursework while staying engaged at work.
While part-time schooling has been known in the past to cost more in the long run than full-time school, many colleges have started adopting per-credit tuition rates that allow part-time students to pay the same for their degree as full-time students. Plus, going to school part-time would mean paying for fewer credits each semester. This may make it easier for you to pay as you complete your degree, versus having to pay back loans in the future.
And if you do need to take out loans to cover the cost of tuition, federal loans and grants are still available to part-time students who are enrolled in at least a half-time schedule: six to eight credit hours per semester.
4. Take advantage of tuition assistance programs.
One of the advantages of working full time while going to school is that many companies offer tuition assistance opportunities that can help cover a portion of your education costs.
For example, Schneider's tuition assistance program is available to qualifying associates who want to further their education in pursuit of a degree. Full-time associates can receive up to $5,000 annually, with a $10,000 lifetime maximum. These funds can be used to cover the cost of tuition, books and reasonable class registration fees for pre-approved course(s).
To find out if your company offers tuition reimbursement, you can review your employee benefits program, ask your leader or speak with a human resources representative.
5. Find a work-school-life balance that works for you.
It's easy to lose touch with your personal life when you're balancing school and work but remember, you have a life outside of your ambitions. Just taking an hour or two to grab coffee with a friend or meet a family member for dinner can help ward off the feelings of isolation that come with a busy lifestyle and contribute to a healthier work-life balance.
If you're really swamped, try meeting up with a friend or classmate for a study session or connecting more with your colleagues at work.
Lastly, remember to take care of yourself. Every person has their limits, so learning how to look after your own mental wellbeing will only help you in the pursuit of your goals.
Try choosing one or two activities that you could do every day that allow you to focus on yourself versus school or work. For me that is going to the gym before work and watching TV before bed.
If you struggle to find time for yourself between commitments, consider saving up some of your paid time off at work for mental health days where you set aside both your school and work to do something fun or relaxing.
Not only will it help you maintain an overall better quality of life, but it will make you less susceptible to burnout.
6. Know when to re-evaluate your commitments.
No one said working while in college would be easy. It can be tempting to make excuses when you're overburdened with responsibility, but it's important to hold yourself accountable. This goes for both your time in the office and with your studies.

Part of being accountable means acknowledging when you've bitten off more than you can chew. If you start to notice your coursework or work performance suffering, it may be time to come up with a plan for improvement.
This could include asking your management team for a more flexible schedule or restructuring your class schedule to better suit your availability and bandwidth.
Looking for more career advice?
Schneider's office blogs are packed with professional development advice from accomplished associates, including tips on how to ask for more responsibility at work, how to better prioritize your workload and how to be a better communicator.
About the author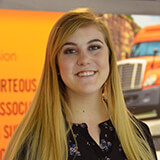 Tara is graduate of University of Wisconsin-Green Bay who started at Schneider in 2019 as a Customer Service intern. She is currently a Senior Corporate Recruiting Specialist who primarily hires diesel technicians to keep Schneider trucks moving effectively. In her free time, Tara loves spending time with family and friends, singing, painting and four-wheeling.
More posts by this author