How to get a doubles and triples endorsement for your CDL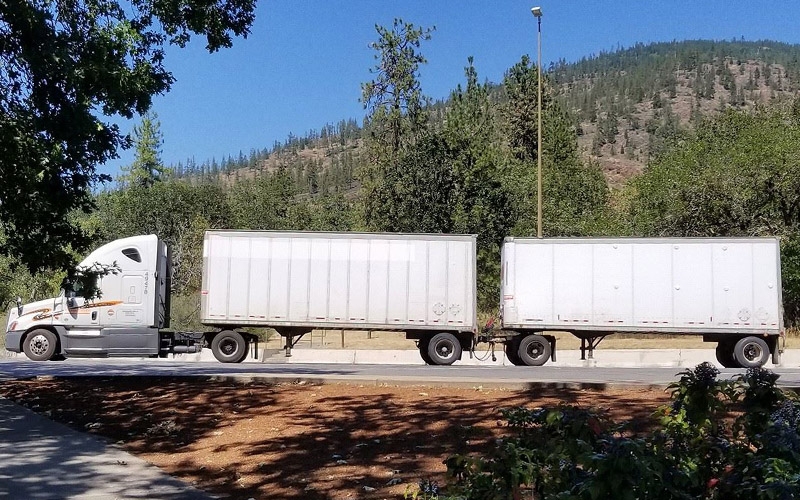 Estimated reading time: 3 minutes
Are you looking to increase your job opportunities and boost your earning potential? Adding endorsements to your Commercial Driver's License (CDL) is a great way to do this. A doubles and triples endorsement, known as a "T" endorsement, is less known than many other CDL endorsements, but could put your skills in demand.
Let's
explore what a
doubles and triples
endorsement is
and why you should get one. Then,
we'll
walk you through the
step-by-step
proces
s
o
f
how to get a
doubles and triples
endorsement.
What

is

a

doubles and triples

endorsement

? 
A doubles and triples endorsement authorizes a CDL holder to pull multiple trailers at the same time. These unique trailer configurations are also referred to as longer combination vehicles (LCVs).
With a "T" endorsement, drivers can pull up to three trailers at once. The number of trailers you pull will depend on what you are hauling and for which carrier.
Each state has rules about trailer number, length and weight. Doubles and triples are even restricted in some states, so make sure to research what opportunities are available in your area before deciding to obtain your endorsement.
A great resource to use is the Department of Transportation's Freight Transportation Extent and Use.
What are the

b

enefits of

g

etting a

doubles endorsement?
Now that you are familiar with what a doubles and triples endorsement is, let's dive into the benefits.
Hauling efficiency

– Companies love to hire

drivers with a

doubles

and

triples

endorsement

because you can transport more cargo in a single trip, saving the

company

time and money.

Earning potential –

As

driving

double

s

and triples

requires more skill and certification, you can expect to earn more than single haul drivers

. This

also

depend

s

on the cargo and area you serve.

Easy to obtain

– 

Adding a "T" endorsement to your CDL is

relatively

easy

. It

only

requires you to pass a

short

,

written

test

.

Inexpensive

– 

The cost will vary by state

,

but

the

price

to

obtain the endor

sement

generally ranges

between $0-$50.

Plus,

the "T" endorsement never expires

, so

you'll

never have to pay any renewal fees.
How to

g

et a

doubles and triples

e

ndorsement
You are probably wondering, how hard is it to get a doubles and triples endorsement? The answer is, it's relatively simple and can be accomplished in four easy steps.
1.

Start with

y

our CDL
Before anything else, you must get a valid CDL. You cannot get an endorsement of any kind until you have gone through the steps, state and federal requirements for a CDL.
2.

Be

s

ure to

s

tudy
Just like with any test, preparation is key. You will need to study and memorize several topics before taking the exam, including:
Stabilization techniques for hauling multiple

trailers

.
Skills for driving multiple trailers in adverse driving conditions like steep grades, longer passing times

and

diminished

views

.

Safety protocols for emergency situations

.
All this information can be found in your state's study guide. There are also many free resources and practice tests available online.
Passing the doubles and triples CDL test for the endorsement is achievable with a little studying.
3.

Schedule

and

t

ake

the

e

xam
The next step is to schedule an appointment with your state's DMV to take the written test. The test is brief, averaging only 20 questions. You must pass the test with a score of 80% to get a "T" endorsement. At this time, you will also pay your state's licensing fee.
Examples of test questions:
In a set of triples, where should the heaviest trailer be?

Why should you never disconnect the pintle hook with the dolly still under the rear trailer?

Why should you never disconnect the pintle hook with the dolly still under the rear trailer?

What is it called when the rear wheels follow a different path than the front wheels when a vehicle goes around a corner?
4.

Practice

y

our

d

riving

s

kills
Once you pass the written exam and officially have your "T" endorsement, it is important to practice coupling and uncoupling, as well as driving with multiple trailers.
Training is instrumental to your success. Generally, the company you work for or plan to work for will have hands-on training. They want to make sure you are confident in your abilities to haul multiple trailers safely.
For example, Schneider offers account-specific training for doubles and triples drivers.
Ready to start your truck driving career?
Check out Driver Resource Center today to apply for the high-quality Class A CDL training you need to start your career as a professional driver
.
About the author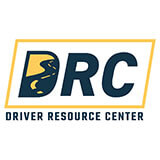 Driver Resource Center (DRC) has been providing industry leading CDL training through its network schools since 1993. DRC is proud to be a partner school with Schneider to provide sponsored CDL training. DRC network schools offer 13 locations across the U.S.
More posts by this author