How hard is it to get a CDL?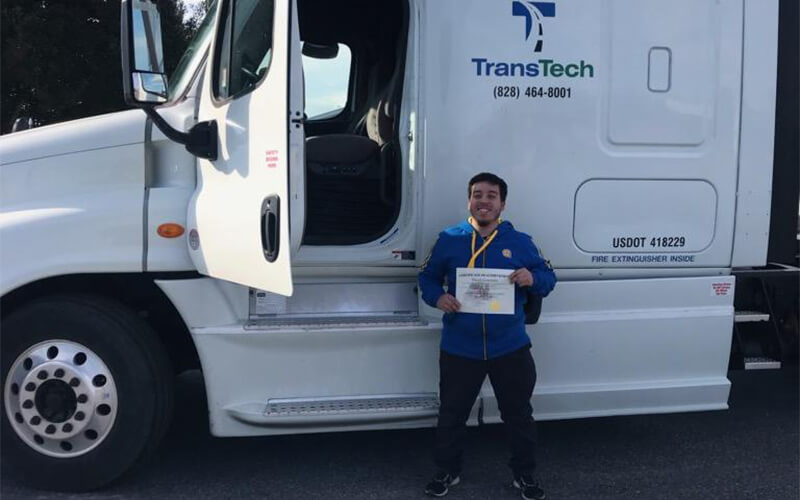 Operating one of the nation's larger CDL training schools, TransTech is asked one question by almost every potential student: "How hard is it to get a CDL?"
Getting a CDL is somewhat challenging — everything new and worthwhile is — but truck driving school training, CDL test resources and a growing industry need make it more driver-friendly than ever.
What is required to get a CDL?
Ultimately, to get a CDL in your process to become a truck driver, the federal government and all states require individuals to:
Pass by 80 percent a written permit examination.
Complete a CDL skills road test.
Truck driving schools can help you meet those requirements.
Like TransTech, many schools do not require a student to possess a permit before starting driving school to train for the road test.
Is the CDL test hard to pass?
If you prepare well through studying a CDL manual, training behind the wheel at a truck driving school and reviewing these last-minute road test tips, you will feel confident on test day.
How do I study for my CDL test?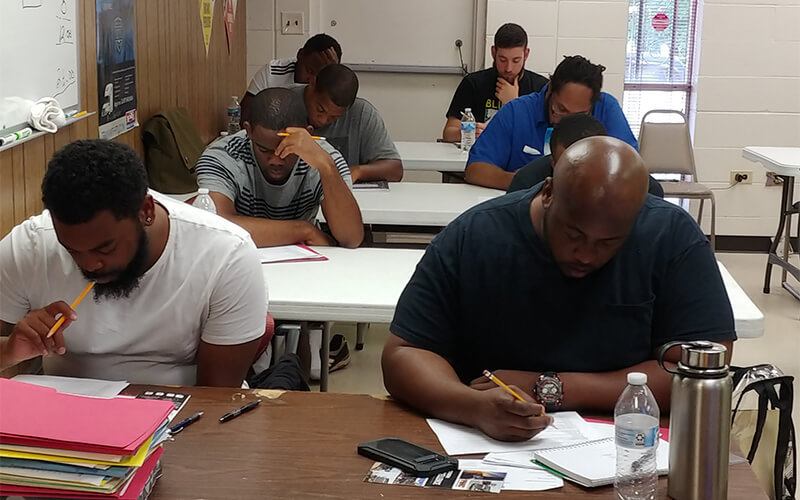 Many states offer (often at no cost) both written and online versions of the state CDL manual.
For the CDL skills portion, behind-the-wheel practice is the best way to study for the hands-on tests.
Attending a driving school is the best way to prepare for both the three written and three hands-on tests in a safe, educational setting.
The entire process to get a CDL typically takes about seven weeks.
What are the 3 tests for the CDL permit and road skills exam?
The three tests on the written portion of the multiple-choice CDL permit exam, which are detailed in state CDL manuals and in driving school classes, are:
General knowledge.
Airbrakes.
Combinations.
The three primary tests for the CDL road skills test vary slightly by state, but generally include the following, with some additional explanation to help you prepare for each:
You will need to be knowledgeable of preventative vehicle inspections to ensure your truck is safe to drive — every time, every day. The company you drive for will also require you to be sure your vehicle is free from mechanical failures or defects that could inhibit safe operation and load securement.
2. Vehicle backing.
Most states require the successful completion of three backing maneuvers during the CDL skills examination:
Straight line.
45/90-degree.
Off-set/parallel.
Today's CDL training schools have heard from partnered carriers, like Schneider, that students need to gain as much backing time as possible. A minimum of 40 hours of backing training is offered at most CDL training schools across the nation.
3. On-the-road driving.
The behind-the-wheel CDL portion of training and testing has changed drastically over the last decade as new technology emerges.
Today's trucks are equipped with electronic devices that monitor and ensure safe vehicle operation, allow for instant communication between driver and company and eliminate the need for shifting gears. Many of the nation's top carriers, like Schneider, are moving toward automated transmissions — ensuring drivers are more comfortable behind the wheel and more attentive to safe driving.
At TransTech, like many CDL schools, both manual and automated vehicle training is available to ensure student-tailored training is offered with employment opportunities in mind.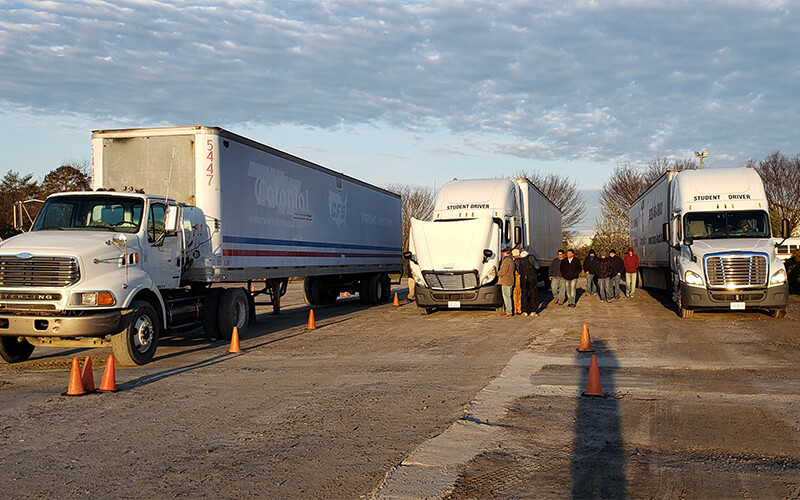 So, is getting a CDL easy?
The harder you work, the easier it will be, which is great news as the demand for new drivers has exploded. Driver salaries and sign-on bonuses from the nation's top carriers have grown to meet the demand, and the cost to get a CDL is often covered by those carriers.
TransTech has been a training partner with Schneider for almost 40 years — employing thousands of students who lead rewarding careers in a versatile and ever-changing profession.
Now, make it happen
We urge each prospective student to discover all that a career as a professional driver can do for you and your family. Take your next step.
About the author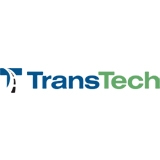 TransTech, Inc. is recognized as a leader in the field of transportation training by providing a superior, well-designed, vocational program taught by licensed instructors whose experience and knowledge will prepare all students for their rewarding career as a professional truck driver.
More posts by this author