How to know if you're qualified for a job: 5 telltale signs you should apply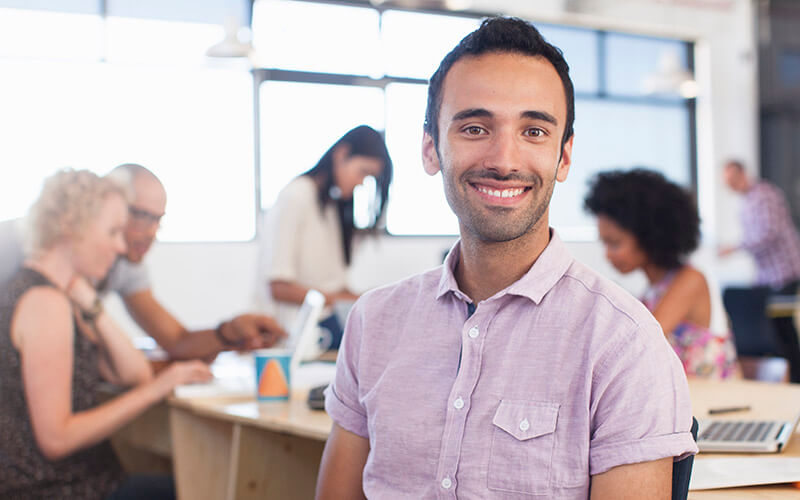 Estimated reading time: 4 minutes
If you're looking to make your next career move, you want to make sure you have a good chance of getting the job you are interested in. The first indicators that a job is a good fit for you will be found in the job description.
Knowing if you're qualified for a job starts with determining if the job duties match your own experience, education, knowledge and skills.
Below we list five telltale signs that you're a good candidate for a position and provide some advice for communicating your qualifications to potential employers.
5 signs you're qualified for the job
1. You meet the required qualifications (and some preferred qualifications, too).
Job qualifications – sometimes called "job requirements" – are the experience, skills and/or characteristics a position requires. In other words, they're what makes you qualified for a job.
When looking over a job description, you should be able to separate the required vs. preferred qualifications:
Required qualifications (or minimum qualifications).
These are the non-negotiable requirements needed to be considered for the role. You should meet all these qualifications – or at least be able to present a strong case that you have them.
Preferred qualifications.
These are the nice-to-have qualities the perfect candidate would have. Checking off some of these qualifications will improve your chances of getting the job.
There may be times when you're close to meeting all the qualifications. For example, maybe you have two-and-a-half years of experience and the job description asks for three to five. If you meet most of the other qualifications, I would encourage you to still apply for the job.
2. Your resume is on par with others who've been in the role.
You may be surprised to find how often companies hire candidates who don't meet all of the qualifications, given the right context. While there's no sure way of measuring how flexible the hiring team will be, researching past employees who have been in the role can help give you a better idea of your chances.
LinkedIn is a great resource for researching past candidates who were hired for the job:
Log into your LinkedIn account and type the name of the company and the role you're applying for into the search bar. The search should bring up people who have previously worked in the role you are considering applying for.
Visit their profile and see what they had for education and work experience when they were hired for the role.
If you find someone who didn't seem to meet all of the job qualifications, investigate what other achievements might have made them stand out.
Understanding what made the hiring team consider this candidate can help give you a better idea of how you can market your own strengths on your resume and improve your chances of getting the job.
3. You don't have to fake enthusiasm for the job.
If you've determined you don't meet all the required or preferred qualifications of the role and you still feel passionate about the job itself, it may still be worth applying for it.
Feeling genuinely passionate about your work is a valuable (and sometimes rare) trait. To a hiring team, being truly interested and enthusiastic about the role you applied for signals that you have the drive to make up for any qualifications you may lack.
Communicate your passion in your cover letter by sharing what attracted you to the company, why you like working in your field, what makes your work feel meaningful to you and why you want this job so badly.
4. The pay range is 5% to 10% more than your current earnings.
If you're searching for new job in the same industry in which you currently work, you should feel comfortable with applying for a role with a salary that is 5% to 10% higher than what you earn now. Calculate what you would be earning if your hourly or annual rate increased by 5%, then 10%. If the posted pay range overlaps with your ideal range, that's a good sign you should apply for this job.
More companies than ever are including pay ranges in their job listings. If pay is not listed in the job description, you may be able to find estimates based on employee-submitted data on websites like Glassdoor and PayScale.
If you're applying for a job that would give you a significant pay increase, it may mean that you are underqualified for the position. Don't lose all hope, though. The job market has changed, and companies have had to pay more for the talent that they need.
I would recommend reading the job description carefully and investigating what employers in your industry are paying to see how the posted salary compares.
The U.S. Bureau of Labor Statistics provides salary data for thousands of jobs. It's also a good idea to look for online sources specific to your industry for salary data and check out similar job listings in the area.
5. You can confidently speak about the work you would be doing.
If you make it through the initial screening, you'll be invited to go in for an interview where you'll meet with people who know the industry. They'll be looking to test your knowledge, so being able to talk about your work is crucial.
This is especially true in more specialized roles where you can expect multiple rounds of interviews. As you get deeper into the interview rounds, you'll be asked some detailed follow-up questions intended to gauge your experience, skills and knowledge. Make sure you come with interesting insights – or maybe even some knowledge of industry trends.
Getting into the right headspace will take some preparation on your end. If you're looking for ways to tap into your expertise prior to the interview, you can:
Reflect on what drew you to your line of work.
List the most important lessons you learned so far in your career.
Complete an online course or certification in your field.
Listen to industry-related podcasts.
Follow industry experts on social media.
Binge watch relevant TED Talks and documentaries on YouTube.
Looking to tune-up your resume?
Once you've determined you're qualified for the job, it's time to apply. Find out how to make a resume that grabs attention with advice from a recruiter in this related office blog.
About the author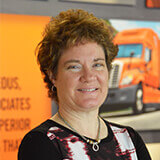 Gina's career in transportation started in 2013 when she joined Schneider on the Corporate Recruiting team, but soon thereafter, moved into a recruiter role for First to Final Mile. Prior to working at Schneider, she spent 21 years in the healthcare industry, managing medical staff credentialing and privileging processes. In her spare time, Gina enjoys working on her hobby farm and spending time outdoors with her husband.
More posts by this author