6 tips on how to prepare for one-on-ones with your boss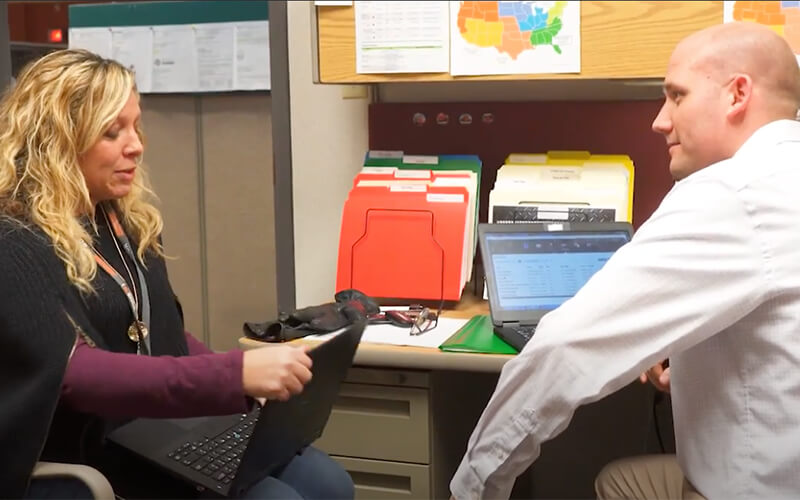 You like your job, enjoy your co-workers and get along with your leader. Life is good! Except for the dreaded one-on-ones with your boss.
You ask yourself:
What should I talk about?
How do I make the time worthwhile?
What does my boss want in these meetings?
How do I get out of here as fast as possible?
Don't worry – it doesn't have to be so painful. I'll let you in on a little secret: your boss just wants you to effectively manage the meeting, keep him/her updated and ask for help when needed.
Use these six easy steps to solve your dilemma on how to prepare for a one-on-one with your boss.
How to prepare for a one-on-one with your boss
1. First, make sure you actually have one-on-ones.
Don't cancel them and if your boss cancels, reschedule. It is tempting to let one-on-ones slip by without rescheduling – DON'T DO IT!
Consistent meetings are one of the best ways to establish a strong relationship with your leader, get feedback and coaching, share your accomplishments and stay in sync with your boss' priorities.
2. Come with an agenda.
Come prepared and always have something to share. When you come to the meeting with no agenda items, your boss is not going to be impressed while you rattle on about things off the top of your head.
Have an agenda with updates and a standard format to organize the meeting. See sample below:
Example of agenda for one-on-ones with boss:
Completed projects/objectives:

Project A: Completed last Friday and turned over to IT for the integration work; implementation scheduled in 2 weeks.
Feedback from IT team: Our preliminary build is excellent.

Current projects:

Project B: Phase 2 of the build is stalled due to a technical issue with the developer; staffing shortage on our team has delayed progress as well. Do we have an option to bring in temporary help?

Professional development progress:

Shadowed Implementation Project lead: 3 key take-aways.
Suggestions to develop my financial acumen? Is there an opportunity for me to help prepare the annual budget?

Questions:

My next focus area is the data conversion project. Do you have any key priority projects or tight deadlines right now that you need help on before I launch that project?

Follow up/next steps from boss:

Write down all that is agreed upon during this meeting to reference in next meeting
3. Follow up on topics from the previous one-on-one.
Provide an overview of the key objectives completed since your last one-on-one. It's OK to be brief. Don't be afraid to share wins and showcase your work – this is an opportunity to shine.
4. Be transparent about what your current projects are.
When preparing for one-on-ones with your boss, make note of what you're currently working on so you can summarize it to your boss. Include challenges you are facing, what you have tried so far and ask questions to get new ideas or insight from your boss.
5. Bring up professional development.
Share progress on your professional development plan. Yes, you should have one of these and if you don't, create one. Ask for perspective on progress and next steps.
Some examples of professional development opportunities could include taking advantage of mentorship programs, putting together a plan to move up in your career and improving your meeting effectiveness.
6. Ask questions and prepare to be asked questions.
Anticipate questions – your boss may ask follow-up questions about projects you're working on or have recently completed.
Lastly, don't be afraid to ask about where your boss may need assistance. This is a great opportunity to be given more work and be tasked with projects outside your area of expertise.
Why preparing for one-on-ones with your boss matters?
These simple steps can make the meeting much less painful and even more importantly, more productive. Preparation for a one-on-one with your boss demonstrates that you are serious about your career and managing it proactively.
Show your boss that you've got this nailed and it will pay dividends when it comes to getting exciting projects, promotions and salary increases.
Looking for more professional career advice?
Looking for more professional career advice?
About the author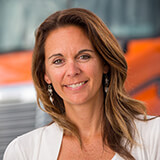 Joy has been with Schneider since 1998 and leads the Corporate Recruiting function. She has been in various Human Resources roles throughout her career at Schneider and thoroughly enjoys the opportunity to identify and develop the talent of the future. She holds an MBA from UW Oshkosh and is a co-founder of the Schneider Women's Network.