How to stick to your goals and achieve success in 8 steps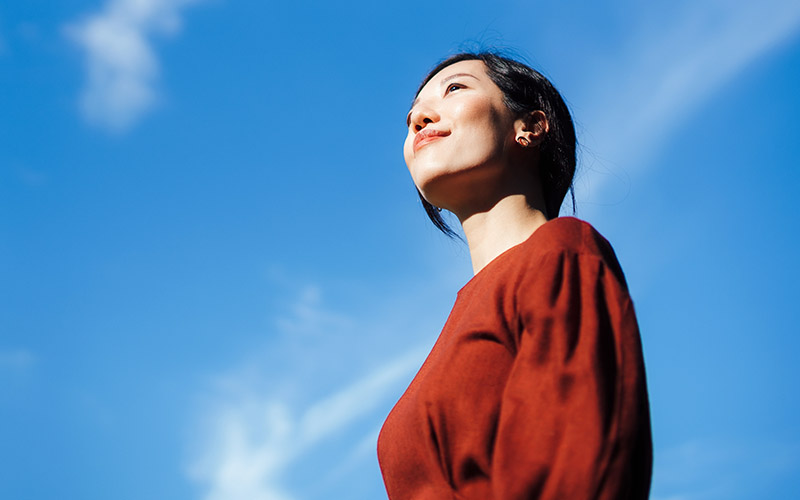 Estimated reading time: 4 minutes
Do you feel like you're hitting a wall in reaching your goals? You're not alone. Many people struggle to stay motivated enough to achieve the goals they set for themselves.
Following through on your goals doesn't have to feel overwhelming. Check out my eight steps to learn how to stick to your goals despite the obstacles you may face.
8 steps to help you stick to your goals.
1. Set SMART goals.
Goals that are too vague will be more difficult to achieve. Setting goals that are specific will help you stick to them.
For example, saying you want to eat healthier is a vague goal. You can make that goal more specific by saying you want to eat five servings of fruit and vegetables every day.
A good way to ensure your goals are detailed and well-thought-out is to use the SMART method. The SMART method helps you create goals that are:
Specific:
Develop direct, detailed and meaningful goals.
Measurable
Keep track of your progress toward reaching your goals.
Attainable
Make sure you can accomplish your goals in a reasonable amount of time.
Relevant
Create goals that align with your short- and long-term plans.
Time specific
Have a clear timeline for when you want to achieve your goals.
2. Map out your project plan.
The next step in working toward your goals is to create a well-thought-out plan. Spend some time thinking about each of your goals and what it will take to achieve each one of them.
When creating your plan, write down:
Exactly what you want to accomplish.
The steps you need to take to reach your goals.
The time frame in which you want to achieve your goals in.
Pro tip: The physical act of writing down your goals makes it real and tangible.
3.

Create smaller steps to help achieve your goal.
As part of your planning, you should break down your goals into smaller tasks or milestones that are easier to accomplish. Ambitious goals are inspiring, but they can also be intimidating without a solid action plan.
Envision each task as a step in the overall process to reaching your goal. I recommend attaching a tangible deadline to each task, so you have more milestones to work toward versus only one that's many months away.
For example, if you need to create a 20-page project in four months, you might set smaller goals to finish five pages by the end of each month.
4. Schedule time to work toward your goals.
Carve out time in your schedule to work on your goals. I suggest physically blocking off time in your calendar every week so you can focus on your tasks without distractions.
Setting aside time on a regular basis will help you:
Create consistency.

For example, if your goal is to finish one book per month, try scheduling one-hour time blocks three times per week to read. This will help you create a consistent reading schedule that makes your goal feel less daunting and more attainable.
Remember your goals.

Going through the process of scheduling time each week to work toward your goals will help keep your goals at top of mind.
Finding time in your schedule to work on your goals will help you decide where these goals fall within your other priorities.
5. Develop an accountability system.
Holding yourself accountable to work toward your goals each week is vital to actually achieving them. There are many ways you can hold yourself accountable, including:
Tracking your progress with a calendar or journal to map out:

What tasks you've already completed.
What work still needs to be done to achieve your goal.
How close you are to reaching your goal.

Sharing your goals with your peers or leaders.

You can do this during your one-on-one or team meetings.

Joining a group with other people who are working toward a similar goal.

If you want to run a marathon, for example, you can join a running group on Facebook. Holding yourself accountable will increase your motivation and help you stick to your goals.
6.
Ask for help when you need it.
We all need some help from time to time. If you're falling behind where you want to be with your goals, ask your support network for help so you can get some guidance and get back on track.
For example, if you keep missing deadlines on smaller tasks, reach out to your mentor for advice on how you can adjust your timeline to make it more doable.
7. Find ways to maintain motivation.
Staying motivated is key to sticking with your long-term goals. Find things that excite and challenge you to keep yourself motivated, such as:
Listening to inspirational podcasts about the goal you're working toward.
Reading books related to your goals.
Journaling about your goals and progress.
Rewarding yourself when you reach a milestone in the process to reaching your goal.
8.

Celebrate

e

ach

s

uccess

.
Focus on your journey, not your destination: Celebrate all the small victories along the way to your major accomplishments.
Recognizing every win is a great way to track how far you've come in reaching your goal. It will also boost your motivation to get things done.
Achieve your work goals more efficiently.
Looking for ways to
complete
your tasks
at work
more efficiently? S
tay at the top of your game
with our 10 tips on how to be more
productive
at work.
About the author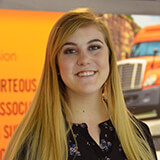 Tara is graduate of University of Wisconsin-Green Bay who started at Schneider in 2019 as a Customer Service intern. She is currently a Senior Corporate Recruiting Specialist who primarily hires diesel technicians to keep Schneider trucks moving effectively. In her free time, Tara loves spending time with family and friends, singing, painting and four-wheeling.
More posts by this author