Schneider driver pay scale and average earnings expectations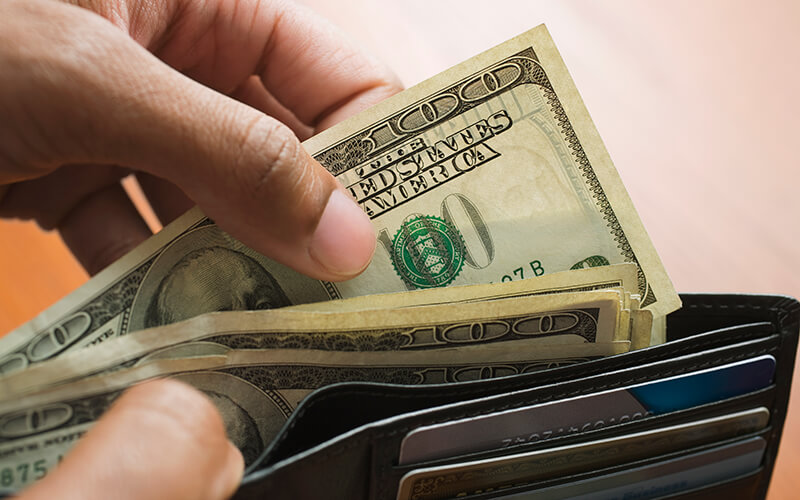 Estimated reading time: 4 minutes
As Schneider's Compensation Manager, I frequently get asked, "How much does a truck driver make?" Or more specifically, "How much does an average truck driver make?"
Due to the unique pay factors of each driving job, it is difficult to group the income of every driver to determine one average. Rather, it is better to look at the average pay figures for each style of driving (e.g., Dedicated driving, Intermodal driving, Tanker driving, etc.).
The next question I get is better: "Well, then what does a Schneider driver pay scale look like and what should my earnings expectations be?" Now that's a great question!
It's important to set realistic expectations for the various stages of your truck driving career, while understanding Schneider drivers can quickly climb the pay ladder.
Good news: The job is only new once
When you first start as an inexperienced driver, there's a natural learning curve and lots of questions. It can take a few months to start refining the art of efficient time management, which will ultimately impact where you land on the driver pay scale.
Fortunately, Schneider offers weekly guarantee pay for drivers during their first three months on the job, to alleviate concerns over your earnings while they are still learning.
The examples below will help you better understand Schneider's pay outlook for inexperienced truck drivers who have either just completed CDL training or have less than six months of driving experience.

Average pay for first-year Inexperienced VTL OTR drivers
The following is an example of what a new Over-the-Road (OTR) Van Truckload (VTL) driver pay can expect to earn if they started on the first day of 2022. This example is drawn from actual fleet averages and driver expectations.
| | |
| --- | --- |
| Hire date | January 1, 2022 |
| Working days per quarter | 73 |
| Miles per quarter | 27,740 |
| Performance pay ($.04/mile)* | $4,438 |
| Accesorial pay: stop-offs, load/unload, etc. | 5% |
Factoring in Schneider's improved performance pay and automatic annual increases, here is what that Schneider driver pay scale would look like for the driver above hired on January 1, 2022:
| | | | |
| --- | --- | --- | --- |
| Date | Earning timeframe | Average weekly earnings | Earnings average |
| Jan. 1, 2022 | Start to three months | $900 - $1,100 | $13,544 |
| April 1, 2022 | Three to six months | $1,121 - $1,240 | $15,349 |
| July 1, 2022 | Six to 12 months | $1,320 - $1,459 | $36,117 |
| End of first year | | | $65,011 |
| Oct. 1, 2022 | Year two total | $1,340 - $1,482 | $73,400 |
| Oct. 1. 2023 | Year three total | $1,361 - $1,505 | $74,509 |
| Oct. 1, 2024 | Year four total | $1,381 - $1,527 | $75,619 |
| | Year five and up | $1,422 - $1,572 | $77,838 |
How to earn even more
Again, it's important to emphasize the above is an example of averages within our OTR VTL fleet.
You have the power to increase your earnings, and Schneider has many over-the-road drivers earning much more. Here are ways you can add to the above:
Drive more miles per day and/or work more days and earn up to $98,000 per year.
Schneider's top-performing OTR VTL drivers are earning this amount, and freight is available throughout the year to pull it off.
Team up with a driving partner and earn up to $104,000 per year.
Team drivers are able to rack up more miles while hauling premium freight, leading to the highest earning potential possible.
Choose a different type of driving job.
Schneider offers the widest variety of truck driving jobs in the industry, and each type has a different pay range.
What experienced drivers factor in their pay scale
Successful experienced drivers often set goals and track their results over time. From what I've heard over the years, successful drivers focus on these factors of a driver pay scale to maximize their earning potential:
Average miles per workday – This varies by type of driving job and location, and may differ day-to-day when you're just starting out, but will smooth out over time.
Working days – The type of driving job you choose will impact how much you work and how often you get home. For example, an OTR driver will spend more time out on the road each month than a local Intermodal driver.
Schneider driver pay scale by type of driving job
Every driving job opportunity lists both an average weekly pay range and an up-to-annual amount. Location, driving style and home time amount all influence how much a driving opportunity pays, but here are approximate average ranges by line of service to give you an idea of how much you could earn on a weekly basis:
Van Truckload: Drivers average $1,140 – $1,400 per week.
Dedicated: Completely dependent on the specific customer the driver hauls freight for.
Intermodal: Drivers average $1,490 - $1,820 per week.
Tanker: Drivers average $1,280 - $1,560 per week.
Other things to factor into your earnings expectations
In addition to the above driver pay amounts, don't forget about the value of a comprehensive truck driver benefits package. At Schneider, drivers can take advantage of:
Health benefits.
401(k) with company match.
Paid orientation.
Paid time off.
Driving school tuition reimbursement.
Military benefits.
Free facility amenities.
Sign-on bonus potential.
Want to learn more about Schneider's driver pay expectations?
Find out how much you can earn as a Schneider truck driver. Visit our Truck Driver Pay page to learn even more about the different factors that impact driver pay at Schneider.

About the author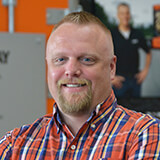 Tom started his career at Schneider in 2002 as a Van Truckload and Dedicated truck driver. In his 20 years at the company, Tom has held a variety of roles including Driver Trainer, Driver Team Leader, Fleet Manager, Support Shift Leader and, most recently, Compensation Manager in Schneider's Driver Pay Department. Tom is passionate about driver pay and takes pride in ensuring that Schneider drivers are paid accurately and on time each week.