Top tips to find the best diesel technician school for you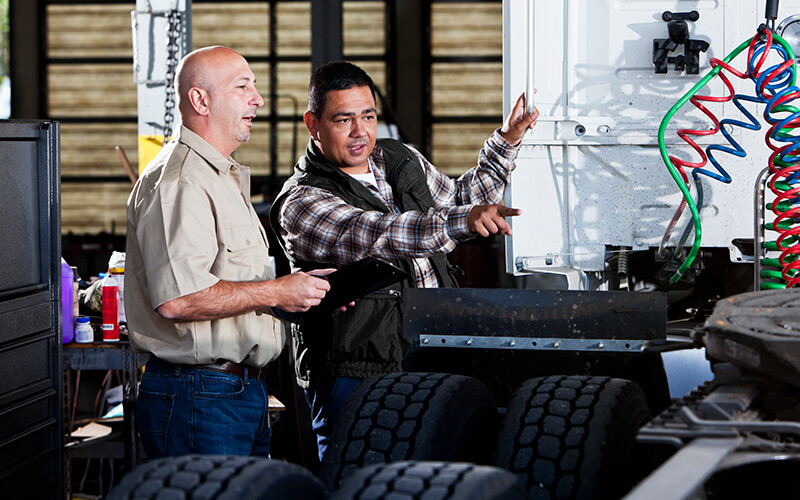 After you've determined if being a diesel technician is a good career for you, the next step is to find the diesel technician school that works best with your lifestyle, education expectations and job goals.
This can feel like an overwhelming task. You want to make sure you are doing the correct research and finding the correct fit, but you aren't even sure what education you need to be a diesel technician.
Below are things I would take into consideration when searching for the best diesel technician school, based on my experiences as a Senior Tractor Technician at Schneider.
3 considerations when looking for a diesel technician school:
1. Location of the school
There are high quality tech schools located throughout the United States. Decide what you are looking for – a school that's a state away, close to home or across the U.S.?
You also need to determine which is more important: location or education quality? Depending on what you're looking for in a college, you may be forced to relocate. On the other hand, if being within 30 minutes of home is a must, then you may have more limited options.
Finding a school located near a potential employer is never a bad idea either. Consider researching if any trucking companies, dealerships, etc. are near any of the schools you are considering. There could be potential to work while you're going to school, which will also help you determine what type of diesel technician you want to be.
2. Certificate vs. associate degree
It's also important to decide what kind of degree you want. This will determine how long you will have to go to school for and how much it will cost.
Associate degree
An associate degree typically takes 18 months to two years of schooling. Your program will probably include an array of subjects, including math, English, speech and some other core classes. Tuition at technical colleges vary from school to school, but a diesel technician student could expect to pay about $3,500 each year.
If you're looking for a more in-depth, well-rounded education with a few other electives, then an associate degree is a great choice.
Certificate
A certificate in diesel technology often takes a couple months to one year to complete. Certificate programs vary by cost but are usually less expensive than tuition to obtain an associate degree is.
If you're looking to enter the field and get hands-on experience as quickly as possible, then a school offering a certificate is the way to go.
Cost
How much you want to spend on tuition or a certificate may also have an impact on which route you decide to take. Be sure to research if any grants or scholarships could help with costs.
3. Technology being covered/hands-on experience
Having an in-depth understanding of technology is one of the important must-have diesel technician skills. The best way to learn more about equipment and technology is through hands-on experience at the school you are attending.
I would encourage anyone who is looking at different schools to research what each curriculum consists of, read reviews about the program, call the school and talk to the program director or even visit the school to get an inside look. Have a list of questions ready:
Questions to ask when researching schools:
What technology is being taught in the classroom?
Is the school teaching basic diesel technology on older engines like the Detroit, Cummins and Paccar or are they using current Detroit, Cummins, Paccar engines, after treatment and automatic transmissions?
What is the ratio of class work to lab work?
How much hands-on experience can a student expect?
If you do visit a school, take note of the classroom environment. Do the students seem to be interested in what they are learning? Do the professors seem to be well versed in the information that they are teaching? Do they look and dress the part?
Make your decision and have the right mindset
Regardless of what school you decide on, go in with the right mindset. Be committed to completing the education and learn as much as you possibly can.
Looking for more diesel technician insight?
Check out more of our diesel technician blogs to get an even better understanding of the profession and see where a career in the field could take you.
About the author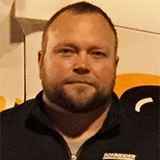 Seth is Schneider's technical college maintenance recruiter, helping aspiring diesel technicians find a rewarding career with Schneider. He has been with Schneider since June 2008, holding a variety of diesel technician roles including mobile communications platform champion, senior technician, senior lead technician and lead tire specialist.
More posts by this author