Schneider hires military veterans for the right reasons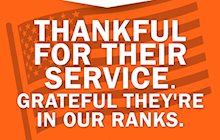 Ready to apply?
At Schneider, we value our veterans and help them find a career path that fits their needs and aspirations. Take your military experience and apply today for a job at Schneider.
About the author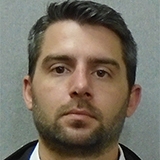 Matthew is Schneider's Military Recruiter. He served as an infantry soldier in the Army National Guard from 1997 to 2001 and worked several different civilian jobs before becoming a truck driver with Schneider in 2007. He drove in a variety of positions before advancing to a local instructor role, and then into Recruiting. Now he helps other veterans find fulfilling careers with Schneider.
More posts by this author