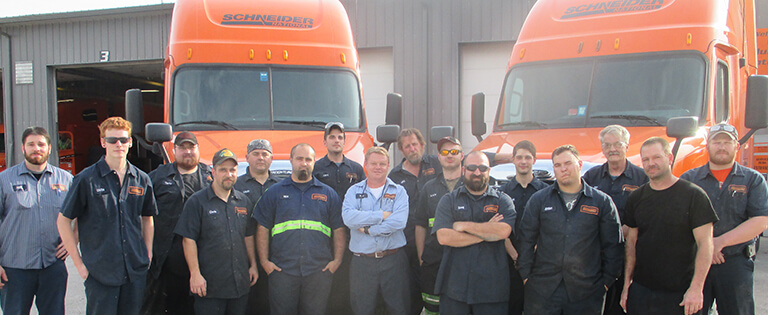 Students
Stay at the top of the class
Schneider partners with technical colleges all around the country to give aspiring diesel technicians like you a path to a rewarding career.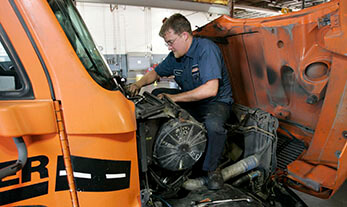 Your expertise keeps our trucks on the road.
We're always looking for the most knowledgeable, professional technicians to keep our equipment in top working order. Without our maintenance crew, the trucks would stop running. And if the trucks stop running, loads don't get delivered and the economy slows down. Bottom line: we need diesel technicians like you to keep the country moving.

"Our mission is to provide state-of-the-art shops, technology and ongoing training to allow associates to be the best they can be. Maintenance associates play a vital role in the success of our company. A core principle is to provide them what they need to get the job done right and ensure they have the support, resources and respect they have earned and deserve."

Rob
Senior Vice President of Equipment, Maintenance and Driver Development
A partnership that pays off for you

Nashville, TN
Grand Prairie, TX
Dallas & Fort Worth, TX
Indianapolis, IN
South Plainfield, NJ

Memphis, TN

Lima, OH

Glendale Heights, IL
Sacramento, CA
Exton, PA
Rancho Cucamonga, CA
Houston, TX
Irving, TX
Avondale, AZ
Find a Diesel Technician job near you