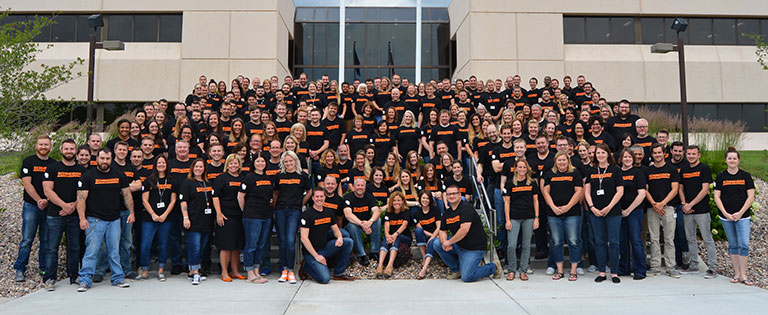 Transportation Management jobs
We are Orange
As a Schneider Transportation Management (STM) associate, you will engage and utilize industry-leading strategies and technologies to assist you in building your book of business and moving your customers freight from point A to point B. We offer exciting opportunities, a rewarding pay structure, growth opportunities, a high-energy atmosphere, world-class technology and the opportunity to work with a proven leader!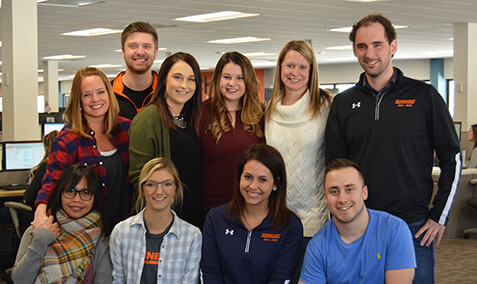 Schneider Transportation Management (STM)
You'll specialize in providing efficient freight solutions to small and medium-sized businesses across the United States, Canada and Mexico. STM has offices in Green Bay, WI, Chicago, IL, and Dallas, TX.
On-the-job sales training
Whether you're an experienced or inexperienced seller, Schneider's Sales Account Representative Apprentice program will set you up for a successful career in STM. During the six month apprentice program, you will learn about the transportation industry, Schneider and our customers. You have the opportunity to begin earning commission at the beginning of week three of the program.
Rewarding pay structure
You will be well compensated for your efforts in building your book of business and contributing to Schneider's goals. The STM sales team earns a competitive base salary along with an uncapped, performance-based commission plan.
High-energy atmosphere
As we've grown, we've built an energetic team of self-starters who are eager to dig in and build their business. It's important to us to have fun as we strive to reach our individual and team goals, so we make a point of celebrating our successes. Read more about a typical day on the STM team.
Growth potential
When you join the STM team, you will network and collaborate with experienced associates while having the autonomy to develop business relationships and cultivate your own work style.
As you achieve your personal goals, you'll be rewarded through our performance-based commission plan and find opportunities to progress on your career path.
World-class technology
STM utilizes world-class technology programs to assist our associates in finding leads, analyzing the market and ensuring ease and efficiency in processing all customer orders.
Industry Leader
Schneider is a premier provider of transportation and logistics services. Our legacy started in 1935 with one man, one truck and one dream. Since then, we've grown and evolved to become a $5 billion company (2018 revenue) with one of the broadest portfolios of services in the industry, delivering superior customer experiences.
Successful candidates possess these skills
"The main reason why I love working at Schneider is because of the people. I have endless support from my leaders and my teammates are outstanding. I cannot express this enough: Schneider is truly a family."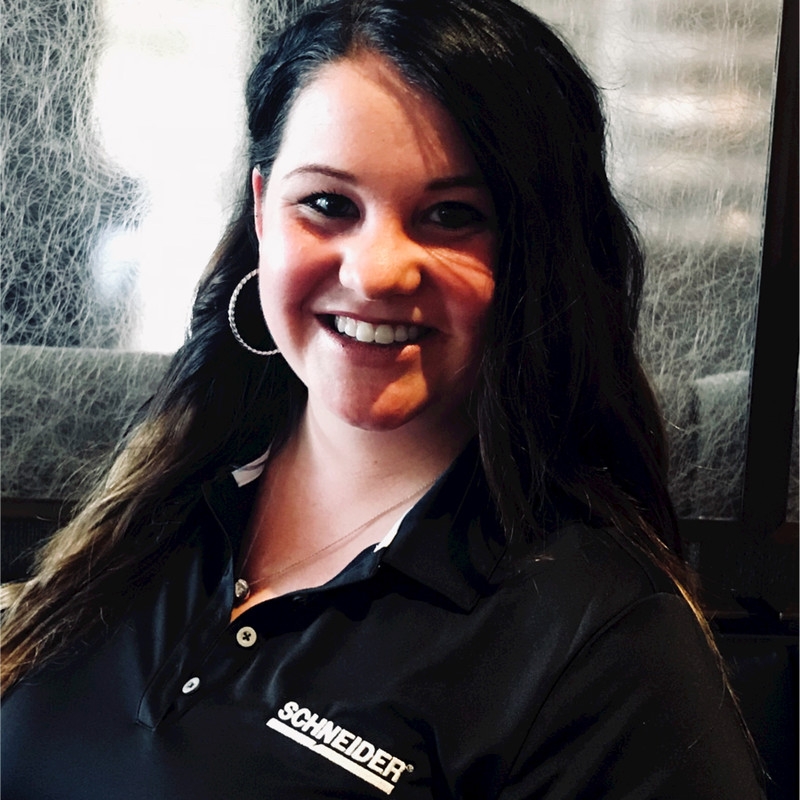 Mollie
Sr. Strategic Client Manager