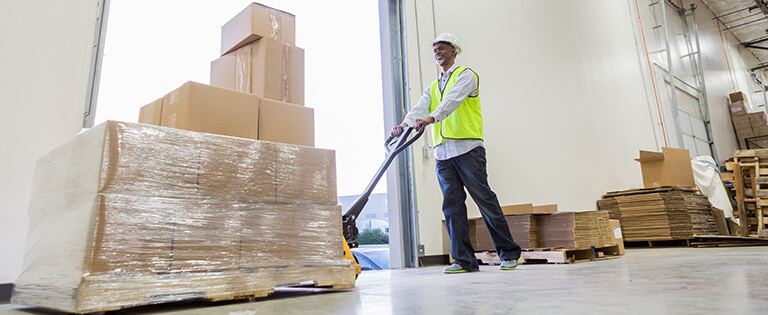 Entry-level
At the center of the action
Warehouses are essential to the freight process, and without entry-level warehouse associates, freight wouldn't move. From unloading and loading trailers to moving pallets by forklift, a warehouse career at Schneider is demanding and rewarding. Plus, with endless advancement opportunities, you can go anywhere at Schneider.
Warehouse Associate
Warehouse Associates are vital in keeping freight moving. They work in a fast-paced environment by loading and unloading a variety of freight from trailers.
Warehouse Specialist
Warehouse Specialist perform the same tasks as Warehouse Associates, but are expected to have forklift experience and operate a variety of equipment.
Warehouse Lead
While they still load and unload freight, Warehouse Leads act as subject matter experts and leaders for Warehouse Associates and Warehouse Specialists.
Shipping and Receiving Clerk
Shipping and Receiving Clerks support operations by processing all driver transactions, billing and invoicing and freight assignments.
Quality Control Clerk
Quality Control Clerks ensure orders are filled and picked properly, apply labels and manage freight within the warehouse.
"At Schneider, I feel appreciated and encouraged to take initiative to get things accomplished. I love the flexibility and that I have the ability to balance my work life and home life."

Demond
Warehouse Associate II
Find a Warehouse job near you