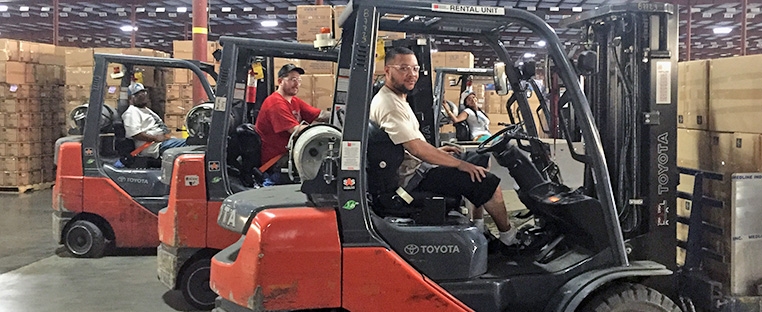 Opportunities
A career with plenty of potential
A warehouse career opens up doors of opportunity for growth. See what our different warehouse opportunities consist of – including entry-level and leadership roles – and where a job at Schneider could take you.
Entry-level

Kick-off your warehouse career with an exciting role at one of Schneider's warehouse locations. You'll enjoy being at the heart of it all, while solving different challenges and working quickly but diligently to keep freight moving.

Leadership

If you already have some experience working in a warehouse, then one of our leadership positions could be the perfect fit. From leading a team of associates to managing a warehouse location, the options at Schneider are plentiful.
Find a Warehouse job near you