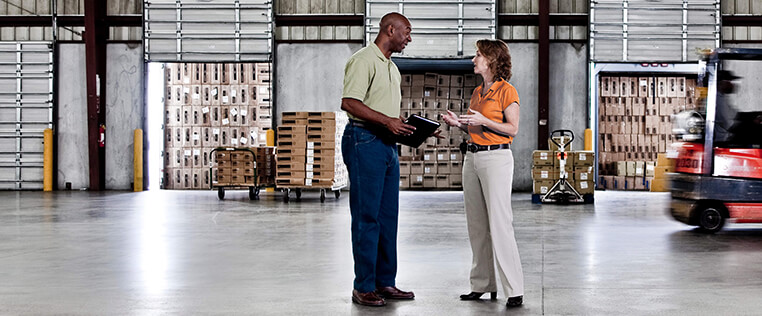 Leadership
Jobs with big responsibility
Schneider's warehouse leadership consists of individuals who thrive in a fast-paced, ever-changing environment. Leaders must have a strong passion for coaching and developing others, while driving business results, solving problems and making decisions. Accountabilities do not stop there; leaders are responsible for financial matters, such as forecasting and safety initiatives. Do you have what it takes? Come join us, you will not be disappointed.
Warehouse Team Leader
Warehouse Team Leaders act as point-of-contacts for Warehouse Associates. They spend time providing assignments, reviewing goals and recognizing and coaching associates so warehouses run efficiently and effectively.
Warehouse Manager
Providing ongoing direction and leadership to internal Schneider warehouse teams is the primary responsibility for Warehouse Managers. They are also accountable for ensuring superior business results.
Senior Warehouse Manager
Senior Warehouse Managers execute and drive overall operations to surpass customer expectations and exceed Schneider business goals and objectives.
"My favorite things about working for Schneider are the family atmosphere and being able to share my knowledge of logistics with my team. I enjoy leading my team each and every day and solving the systematic challenges that occur in the warehouse."

Claudia
Warehouse Operations Team Leader
Find a Warehouse job near you