Adrian Barbera: From football player to MVP of freight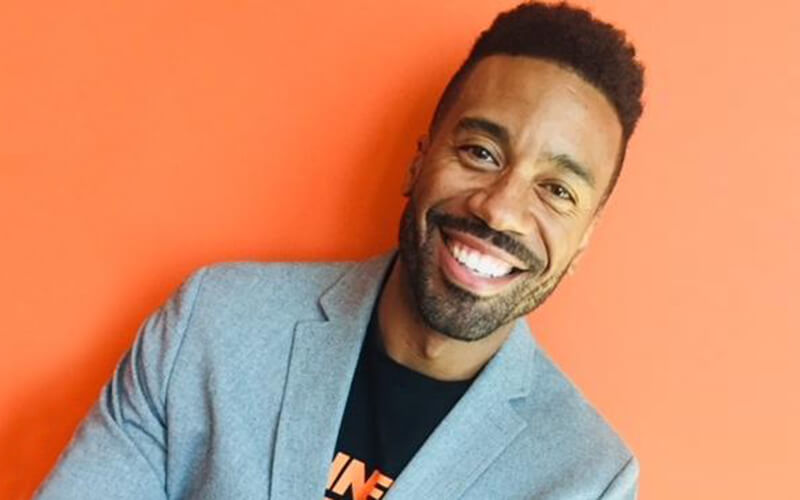 Adrian Barbera, the Regional Vice President for Schneider Third-Party Logistics in Dallas, has had a lot of success in business. From moving up in his career to forming the Community Connection group, Adrian has made a significant impact at Schneider.
For Adrian, it all started with football.
From football to freight
Adrian was born in Oklahoma and grew up in Chicago where he was raised with Midwestern, blue collar values. Adrian played football through high school and college and had his eyes set on playing pro football for the NFL. When that didn't work out, Adrian became a successful football coach and got a master's degree.
After coaching for about 10 years, Adrian decided to look for something different and stumbled upon Schneider, a company he didn't know much about.
"I was sold on the possibilities," Adrian said. "I could tell that people were committed to the business."
Becoming an MVP of freight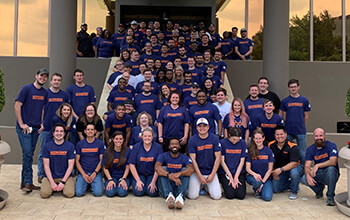 Adrian has made a name for himself at Schneider over the past 11 years, first as a top seller for our third-party logistics division. He also spent time as a freight broker, which he says gave him a well-rounded experience in the business. Adrian then moved up the ladder and became a team leader, then a sales manager.
By being vocal about his career aspirations and having continuous focus on his development, Adrian became the Regional Vice President of Schneider Third-Party Logistics in Dallas.
The skills Adrian learned through coaching and football are still very useful in his role today. He uses his skills to create a high performing, tight knit team.
"I am a coach," Adrian said. "I love helping people make something new. In Dallas, I knew the people could accomplish things, and I wanted to help them get there."
When asked about challenges he has faced, Adrian talked about how his personal challenges have evolved over the course of his career.
"In the first phase of my career, I wanted to focus on myself," Adrian said. "I had to learn to connect the dots with customers in order to be successful. Then, I challenged myself to be valuable, an expert and a thought leader with my peers."
Adrian has found ways to continue to push himself forward. He asks for feedback from his leaders and peers and challenges himself to further his personal development and industry knowledge through podcasts and other developmental tools.
His advice to others is to do the same.
"Work your butt off," Adrian said. "State your goals. To get something you have never had, you will have to do something you have never done. I wish more associates would take a chance reaching out. Leaders love to hear about ideas, questions, concerns and want to help."
Forming the Community Connection group
2020 has brought some new challenges that helped Adrian realize he could use his team building strengths to make the Schneider team even stronger. This is how he started the formation of the Community Connection group within STM.
"This initiative was brought together in response to outpouring of emotion and worldwide reactions following the death of George Floyd, which heightened the nation's unacceptance of any form of inequality," Adrian and fellow member La'Darius Campbell wrote about the formation of the group.
Adrian and La'Darius said the Community Connection group aims to educate and promote dialogue on various topics that are sometimes challenging - things like race, gender, sexual orientation, disabilities and culture are all topics of focus.
"I decided to put the word out and give voice to those people who want to start talking and a safe place for people who want to start listening," Adrian said.
The group participates in activities such as movie and documentary watching events with discussions to bring more awareness to underrepresented groups at Schneider.
Looking forward to his future
Adrian's drive and passion for seeing himself and others succeed has brought him far. His success can be a lesson to all of us in never giving up, not being afraid to try something new and pushing yourself to always keep growing.
He said he looks forward to achieving more goals, both by himself and with his team.
"I see myself leading a team for the enterprise that is working to achieve a new goal in a much more technology-driven fashion than I am today," Adrian said. "I will be leading a team toward a goal it hasn't achieved yet."
Ready to be Schneider's next MVP?
We're hiring for roles across the country – from sales and operations to IT and accounting. Find a position that fits you and apply today.
About the author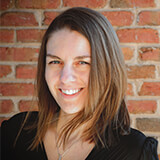 Sarah graduated from UW-Green Bay and has been with Schneider for nearly seven years. Sarah started at Schneider as a Area Planning Manager and has since held roles as an Operations Manager, Planning Manager and Driver Recruiter before her current role as a Corporate Recruiter.
More posts by this author