Bob Pantalone: A journey from aspiring actor to Schneider leader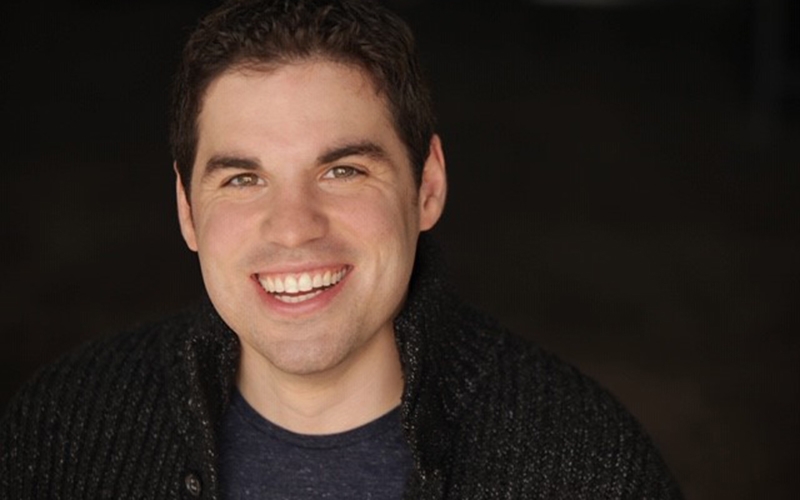 Bob Pantalone never expected sales is where he would end up. As an acting and performance major at Central Michigan University, Bob imagined a career that centered around a stage.
Little did he know his acting journey would lead to him being a successful Training and Development Team Leader for Schneider Transportation Management (STM) in Chicago.
How he got to Schneider
Just three weeks before graduating from Central Michigan University with a degree in acting and performance, Bob was accepted into Chicago's The Second City, a premier comedy club, theater and school of improvisation. He took a leap of faith and decided to make the move.
While pursuing his comedy career, Bob worked a number of part time jobs - from coffee shops to health clubs and even a preschool teaching job. Five years into his career in comedy, Bob grew frustrated by not having a steady paycheck, so he decided to seek full-time employment and make comedy and acting something to pursue on the side.
Bob was first introduced to the idea of a career in transportation when a friend of his, who worked at Schneider, attended one of his shows with a former recruiter. The recruiter asked Bob if he had ever thought of sales as an option, and later that year, Bob interviewed for an inside sales role at Schneider's office in Chicago.
"They loved my energy and attitude, but thought I was very green when it came to sales," Bob said. "They wanted to start me in sales support and told me that this was an opportunity to grow, that it would be worked into a career development plan. That's how I started."
Growing and evolving in his role
Leadership played a large part in Bob's development at Schneider. His first manager told him, "If you have a personality, let it rip. The more things you put yourself in front of, the more opportunities you will have."
It's exactly what Bob did.
Eventually, Bob worked his way into a direct sales role, but he said he was always focused on the future where he could live out his dream of being a leader.
"I knew I wanted to lead," Bob said. "I was given opportunities to mentor people and teach in training classes, but I was still focused on sales. Right as I was about to step down from the leadership pipeline and focus on my book of business, the opportunity in the training room came up, and I felt I was ready and qualified to go for my new role."
How he succeeds as a training leader
Bob incorporates his acting background into his training classes. He utilizes improvisation because improv is all about listening, reacting and communicating positively.
He uses acting techniques and incorporates fun games and mental exercises to keep the energy high and create healthy competition.
"Training is critical," Bob said. "I think a good program is interactive. It's about listening and communicating. The more time you spend out of a text book and out of a slide show, the more impact you make."
Bob said a good training program is also flexible and open to new ideas.
"There are core materials that need to be learned, but its also about experimenting," Bob said. "A good sales program ropes in the mentorship of other associates. There isn't just one pitch that works so its good to have people listen and collaborate and communicate."
What he likes best about Schneider
After being with Schneider for five years, Bob said he likes how this is a "say yes" type of place. He loves the opportunities associates are given to grow, develop and ultimately move up within the company.
"The company is focused on culture and community," Bob said. "It lives and breathes its core values. I like how creativity and energy are encouraged, and if you share an idea, there will be some sort of thought put behind it. It's a very progressive and creative space to live in."
Where could a sales career at Schneider take you?
With three different office locations – in Green Bay, Chicago and Dallas – STM has a variety of sales roles, so you can find the perfect one to grow in your career.