Q&A with Schneider CFO Stephen Bruffett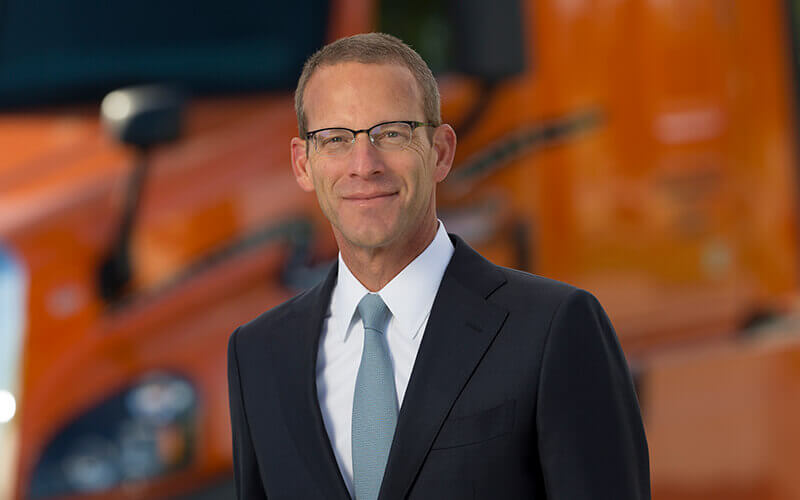 "It's funny, back when I was still in business school in 1989, I wrote two goals on a piece of paper: 1) become the CFO of a public company, and 2) retire by age 50."
"But then… two years into my retirement I was contacted about the opportunity at Schneider, and it really made me stop and think."
"There are constant challenges and changes; it's complex and competitive. You either like that or you don't. I happen to like both."
"I'm happy to report that was not the case with Schneider. We have a sincere culture, a strong team, a compelling brand and effective strong platform for continued growth – exactly what I expected."
"I feel really fortunate to be a part of this organization. It's great platform to work from – we've got a fantastic team of people and an extremely bright future."
Looking for more C-suite insights?
Check out the blog post series we featured last year by incoming Chief Executive Officer (CEO) Mark Rourke about a new company-wide initiative.
About the author

Schneider Guy loves the "Big Orange." He's passionate about the trucking industry and connecting people to rewarding careers within it. He's been the eyes and ears of our company since our founding in 1935, and he's excited to interact with prospective and current Schneider associates through "A Slice of Orange."