Top 8 rewarding benefits of a sales career to consider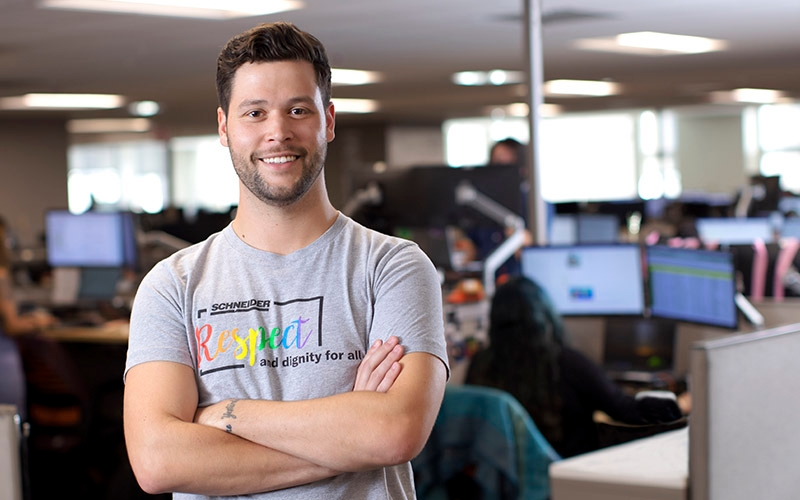 Estimated reading time: 3 minutes
If you love working with people, sales could be a great career for you. The communication and organizational skills you learn in a sales role provide a solid foundation for leadership skills that are needed wherever you want to take your career.
As a corporate recruiter at Schneider who hires people for sales roles, here's what I think are the top benefits of a sales career:
8 reasons to pursue a career in sales
1. Advance your career however you want.
There are plenty of opportunities to move your career forward in sales. Entry-level salespeople may eventually have the chance to transition into more experienced roles. At Schneider, for example, leadership roles include positions like sales operations manager or business development director.
The ability to build relationships and find creative, innovative solutions opens the door to many career possibilities. Whether you want to grow within a sales role or move to a leadership position, the skills you learn will be applicable.
2. Gain financial freedom.
The sky's the limit when it comes to how much money you can make in sales.
Some companies, like Schneider, offer a base salary plus incentives for sales roles. It's a great field for people who are money-motivated and willing to work hard.
A sales role will drive you to develop new clients and nurture existing business to increase revenue for both yourself and your company.
3. Take advantage of learning and growth opportunities.
One of the advantages of sales is that your personal and professional development is ongoing.
Salespeople must evolve their skills to fit everchanging market needs. This means learning from sales leaders and taking part in sales courses.
At Schneider, for example, our on-the-job training program prepares sellers for what they'll encounter in the transportation industry by giving them the insight and knowledge they need to be successful.
4. Enjoy a flexible work schedule.
Working in sales allows you to make your job what you want it to be. Sales associates are often able to structure their own day around their personal passions, work style and the needs of their customers.
While associates have a lot of autonomy within their role, salespeople are usually still expected to work at least 40 hours a week.
5. Experience a high-energy work environment.
Although every day is different in sales, you can always expect a competitive and exciting work environment. It's a high-performance culture that puts value on having fun in the office, including office contests and incentives.
6. Broaden your professional network.
Sales is a great starting point to build your professional portfolio.
Associates talk to customers and potential clients daily. Maintaining relationships and meeting new people helps expand your business network. This can provide great career opportunities down the line.
7. Focus on innovation and technology.
Technology is constantly evolving, which means business practices are, too. Many companies, including Schneider, use technology to make data-driven decisions that help sellers and customers with pricing, supply/demand and future forecasting. Newer systems help streamline processes and provide more cost-saving benefits for sellers and customers.
8. Use your selling skills in everyday life.
You can easily transfer the skills you develop in sales to life outside of the office.
Active listening is an important skill in everyday conversations. Whether you're talking with a client over the phone or chatting with family around the dinner table, intentional listening helps drive effective communication and makes those around you feel valued.
Building rapport with clients is crucial in sales, and a skill you can use in your personal life as well. Salespeople develop trust with their customers to build and maintain strong business relationships. This is something you can do to grow relationships with friends and family, too.
Finding common ground is a practice you'll use in business and at home. Being able to find a solution that everyone's happy with will set you up for success in your personal and professional life.
Patience is key when you're working with clients. It's also a valuable skill you can use in almost every facet of life, whether you're helping a customer or teaching a family member something new.
Considering a career in sales?
Don't wait to start your new career. Schneider is hiring salespeople in Chicago, Dallas and Green Bay, Wis. See what we have to offer.
About the author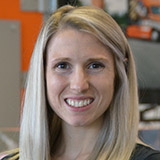 Kathy joined Schneider in 2021 as a Corporate Recruiter who responsible for hiring successful Inside Sellers and Freight Brokers at the Green Bay STM location. She's been in recruiting since her graduation from the University of Wisconsin-Stevens Point in 2013. Kathy is a competitive marathon runner and loves attending concerts, baking and cooking.
More posts by this author