Top 6 tips on how to get a sales job with no experience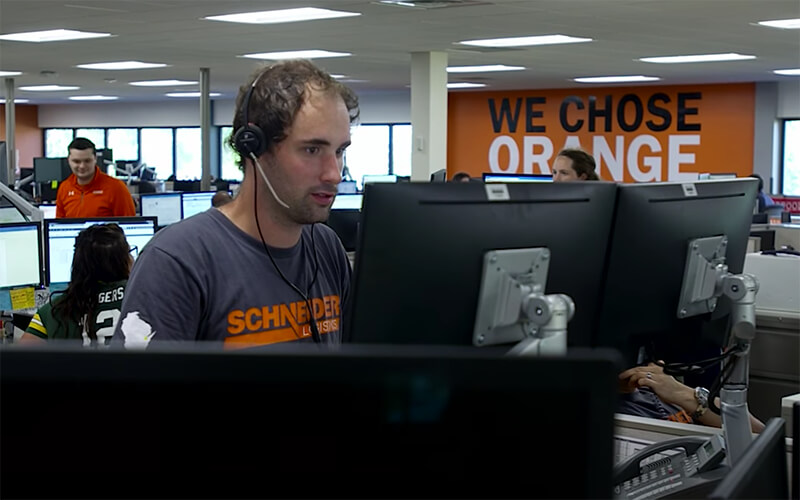 Estimated reading time: 4 minutes
Restaurant servers, bartenders, construction workers, retail associates … what do all these jobs have in common? These are all jobs successful Sales Account Representatives had before coming to work at Schneider.
There is a common misconception that you need to have previous sales experience to land a sales job. As a recruiter who hires for entry level sales jobs, I can say that isn't always true.
Here are my top six tips on how to get a sales job with no experience that you can start working on now.
Six best tips for how to get into sales with no experience
1. Take initiative to do research.
There are a lot of really great books out there about how to start a career in sales, and it isn't a bad idea to pick up a few and learn some techniques on your own. I suggest starting with "New Sales. Simplified" by Mike Weinburg.
You can even talk about doing this research during job interviews – maybe weave it into some of your answers to the questions you're asked. Taking the initiative to do some independent study shows you are willing to go above and beyond to learn something new.
This could give you the leg up against your competition.
2. Tailor your career development.
If you are currently working a job outside of sales, think about how you could direct your development toward a new role in sales in order to gain more experience.
For example, you can try selling an idea to your leader; maybe you have an idea on how you could improve a process. Think about the steps you could take to convince your leader to implement your idea and then present the idea to your leader.
This would give you some experience in following a sales process.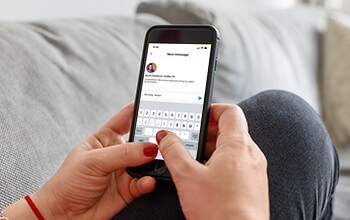 3. Apply and connect with hiring managers.
Most sales don't just fall into your lap; you have to go out there and get them. The same can be said for sales jobs.
My tip is to apply for a role, and then go to LinkedIn and try to connect with a recruiter from the company you applied to. Even if you don't know exactly which recruiter is hiring for the role, try to find any recruiter with the company and reach out to them to let them know you recently applied for the role.
More than likely, they will be able to tell you who you need to talk to or will pass your message along. Find a gatekeeper who will lead you to the decision maker.
4. Leverage your background.
One of my top tips on how to get a sales job with no experience is to highlight whatever experience you do have, even if it is not experience you got from an actual sales job. You should highlight it on both your resume and in interviews.
If you were the top seller in appetizers for a month in a serving job, put that on your resume. If you have experience in retail asking questions to find out a customer's needs and then making a product suggestion, add that as well.
Think about your previous roles and how those experiences could potentially relate to a sales job and then illustrate the connection on your resume and in interviews. Don't be afraid to get creative in drawing connections!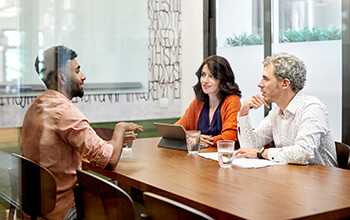 5. Sell yourself and what you have to offer.
There are some things that can be taught; the others have to be brought. Skills like industry knowledge, technical knowledge and even sales skills can be taught. What an employer can't teach you is determination, having a competitive spirit and being eager to learn.
Give examples in your interview of times when you displayed those skills and show them that, even though they may need to spend some time training you, you are going to be well worth the investment. Sell them your value proposition.
6. Follow up after your interview.
In a sales role, it is important to follow up with your customers and on leads. Following up with the interviewers after an interview is a great way to show you understand the importance of consistent communication.
After your interview, you could send your interviewers a handwritten note, or even a thoughtful email is fine. You can say you enjoyed talking with the interviewers and to let you know if they have any further questions. It is a nice touch and gives your interviewers one final positive interaction with you before they make a hiring decision.
It is not impossible to get a job in sales with no previous sales experience. You just need to show you are eager to learn and have what it takes to succeed. Use these six tips in your next job search to land the sales job you are looking for and start your path to success.
Start your sales career at Schneider
Schneider is hiring to fill entry level sales roles. See what's open near you and apply for your first sales job today.
About the author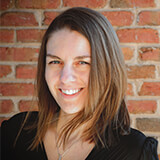 Sarah graduated from UW-Green Bay and has been with Schneider for nearly seven years. Sarah started at Schneider as a Area Planning Manager and has since held roles as an Operations Manager, Planning Manager and Driver Recruiter before her current role as a Corporate Recruiter.
More posts by this author